It left the Mercedes of Lewis Hamilton and Ferrari of Sebastian Vettel to log the laps, with Hamilton reaching 89 and Vettel 84, the two highest totals of the morning session.
Vettel brought out the first red flag of the day, an anonymous spin at Turn Eight after dipping his right-side tyres into the gravel, bringing debris onto the track that required sweeping away.
Hamilton held the fastest time for much of the first period until Alfa fitted the C5 tyres to Kubica's car in the final hour ahead of the lunch break.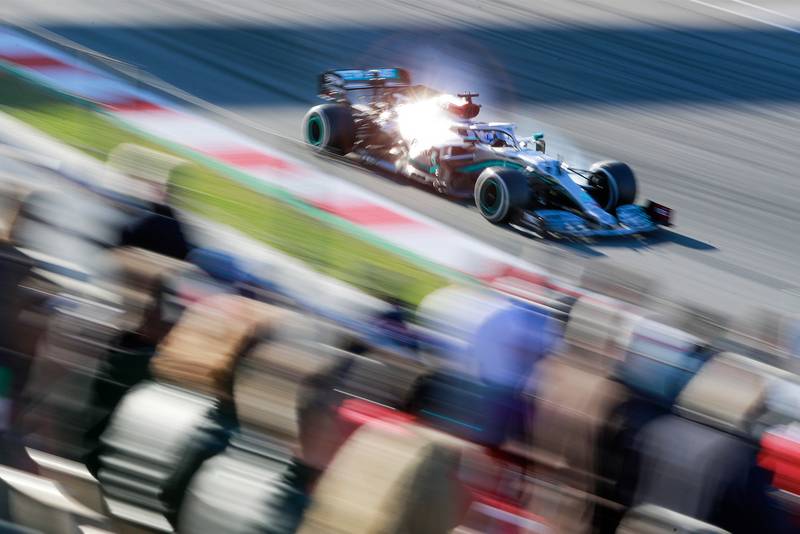 Every team swapped its drivers over for the afternoon apart from Haas, as Romain Grosjean soldiered on for the duration of the day, reaching 107 laps and the highest total of anyone.
As the sun began to dip in the sky, long runs were the aim of the game. Most of the afternoon running was done on the C2 tyres, and several ran the prototype Zandvoort tyres brought by Pirelli for further testing.
There were late improvements by Max Verstappen and Sergio Perez in the closing stages of day four, going second and third fastest respectively, both on C3 compound tyres though the Dutchman would bring out the red flags with five minutes remaining.
An anonymous spin at the Turn 10 hairpin coincided with Daniil Kvyat stopping at Turn Eight in the Alpha Tauri, ending on-track running early.