Saudi Arabian GP brings highest TV viewing figures for ten years
Sky F1 has reported a record number of viewers for last weekend's Saudi Arabian GP, the most since it took over broadcasting rights ten years ago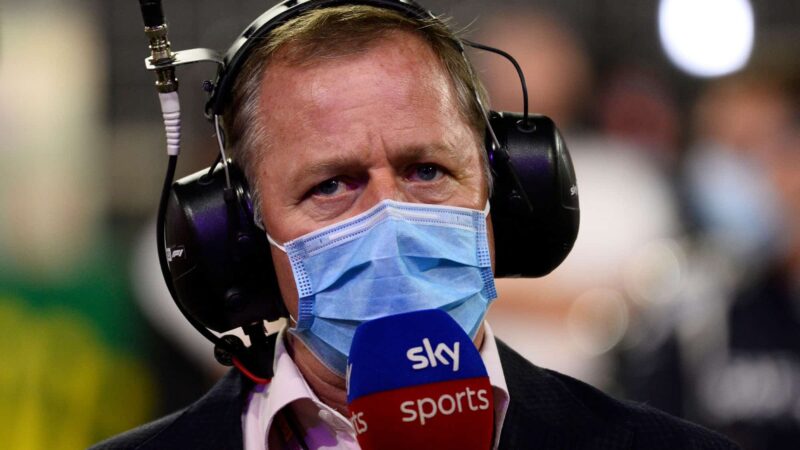 The dramatic Saudi Arabian Grand Prix was watched by more Sky TV viewers than any other F1 race ever shown by the broadcaster.
A peak audience of 2.66m watched Lewis Hamilton win the race after a tense battle with Max Verstappen, which Sky confirmed was the highest figure since it bought the live rights ten years ago.
From lights to flag, the evening race averaged 2.23m viewers in Britain.
"Sunday's Saudi Arabian GP was the highest viewed in Sky Sports F1 history," said the company's PR manager Jack McLean.
This season has seen rise upon rise in audience numbers as this year's gripping title fight has had a positive effect on the amount of people tuning in.
In a record breaking year, the season-opener at Bahrain saw Sky F1 peaked at 2.23 million, at that point the highest audience numbers the pay-per-view broadcaster had seen on its channel up to that point.
Halfway through this season Motor Sport Broadcasting analysed BARB's figures, reporting at a 1.56 million average-per-race, Sky F1 had doubled its viewership since 2018 – the last year in which half the races were available to watch free-to-air via Channel 4.
In 2019, global audience numbers shed a total of 8.6 million viewers across the year, as all live UK-screened races went behind a paywall.
F1's global audience totalled 471 million unique viewers that season – the sport had its peak year in 2008 when 600 million tuned in to watch Hamilton take his first world championship.
Now however, the enthralling and sometimes controversial title battle between Hamilton, the most successful F1 driver of all time, and Verstappen, the young pretender to his crown, has successfully drawn significant numbers of viewers in to pay TV channels like Sky.
Channel 4, which runs a highlights programme for all races but the British GP – which it shows live – is currently in negotiations to the broadcast live coverage of the season finale in Abu Dhabi also.