Senna: 60 years
Celebrating Brazil's F1 champion, who would have been 60 this year
Born on 21 March 1960, Ayrton Senna would be celebrating his 60th birthday this year. His status as one of the sport's greats remains undimmed, more than 25 years after the Brazilian's tragic death at Imola.
To commemorate this anniversary, we have collated some of the best and most insightful articles from our Archive, from writers including Nigel Roebuck, Mark Hughes, Simon Arron and Paul Fearnley, giving a comprehensive view of Ayrton Senna the man and the racer.
What else is there to say about the three-time Formula 1 champion? We've taken a new look at some of Senna's less celebrated — but brilliant — drives, as well as a retrospective look at the race that confirmed his status as a future champion: the 1984 Monaco Grand Prix 
Weaving between the barriers at Monaco; walking on water at Donington; and an emotional home victory in São Paulo: each moment was one of supremacy, writes Jake Williams-Smith
From the Motor Sport Archive, Nigel Roebuck looks back at the career of a "special force in motor racing".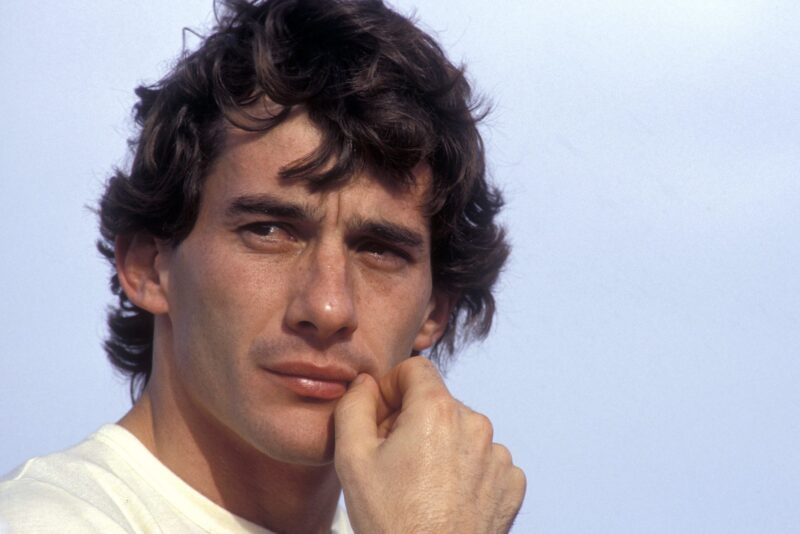 Senna's great drives trip off the tongue. Monaco '84; Portugal '85; Donington '93. But easily lost amid the accolades are a string of remarkable performances, writes Graham Keilloh
He was so different, you know, so completely different from any other racing driver – any other person – I've ever known…": Nigel Roebuck's 1998 interview with Alain Prost, on Senna.
Gallery
From karting star to triple F1 champion: Ayrton Senna's racing career in pictures
Motor racing was spiritual for Ayrton Senna and Monaco was his cathedral, writes Paul Fearnley. The most glamorous race provided the perfect shop window for Senna to display his gifts, be they God-given or otherwise.
Ayrton Senna had already made an impression in the paddock, but it was on F1's brightest stage, the Monaco Grand Prix, where he announced himself to the world. writes James Elson
Ayrton Senna won the Monaco Grand Prix a record six times, but his connection with the event went far deeper than mere results, writes Mark Hughes in this article from our Archive
Only a small number of journalists were allowed into Ayrton Senna's world. Mike Doodson, one of the favoured few recalls his early friendship – and final falling out – with the great Brazilian.
Read more
From the Motor Sport Archive: It's the kind of thing a team would now suppress – an F1 star sneaking a go at rallying. But such things were possible in 1986, even when the driver was Ayrton Senna, writes Steve Bennett
A dominant drive in the rain that brought an emotional first victory: Nigel Roebuck recounts Ayrton Senna's first win at the 1985 Portuguese Grand Prix.