But how did he end up at that level? There were times Hamilton looked vulnerable alongside Rosberg, but even though Valtteri Bottas clearly has immense speed, there now appear to be no weaknesses in Hamilton's armour.
It all comes down to not only the environment Mercedes has provided, but – more importantly according to Wolff – the way Hamilton has positioned himself within it.
"I think the best fit is on the driver's side: ability, the right work ethic, and to share some of the values that we have built up in the team," Wolff says. "Being honest with each other, being loyal to each other, being transparent, being able to tell the brutal truths, even if it hurts.
"But if it's for the benefit [of everyone] when it's about improving and development this is what an organisation needs to have, and where Lewis has transformed over the years is that he's become a real team player. You can hear how much he praises the team."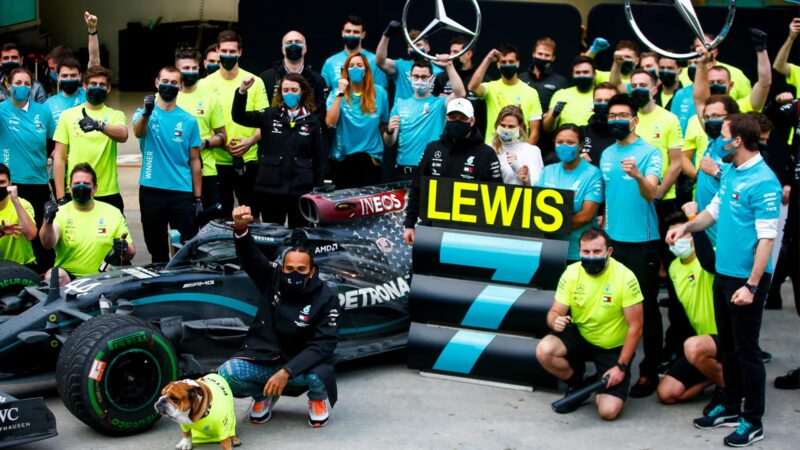 Nobody was surprised at Hamilton's choice of words after winning his seventh title in Istanbul. "Naturally I have to always start with saying such a huge thank you to all the guys who are here and who are back at the factory," he said. "The journey we've been on is monumental."
Hamilton always highlights the work being done by Mercedes after each of his now-record-breaking wins, to such an extent that he sounds like a stuck record. Some quarters of the press even joke ahead of an interview that it will be his default response, but for Wolff they are far from hollow words.
The Briton isn't paying lip service to his team, he's fully appreciating his place within it and just how overstating his own importance could be damaging.