Watch Graham Hill clinch his second F1 title
- Last updated: December 4th 2019
Ninety years after his birth we have footage of Graham Hill claiming his 1968 wolrd championship in Mexico with Team Lotus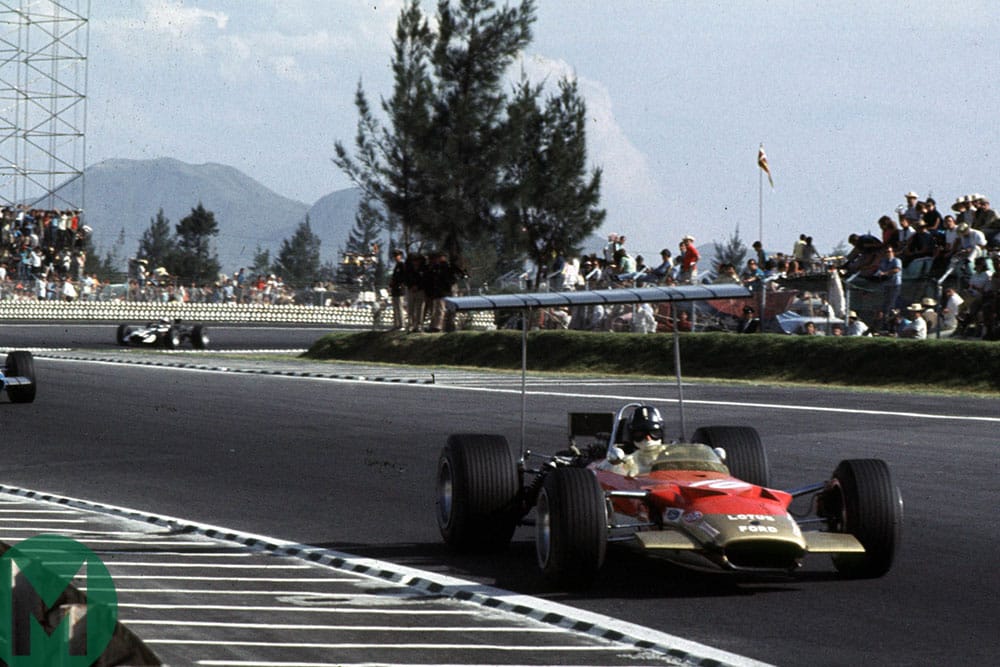 Graham Hill, born 90 years ago today, remains one of the most famous names not only in motor sport history but also in iconography well beyond the race circuit.
And his name has lately taken on another resonance as Fernando Alonso seeks to equal his unique 'triple crown' achievement of winning the Monaco Grand Prix, Le Mans 24 Hours and Indianapolis 500.
We have found British Pathé footage of him clinching the second of his two Formula 1 world titles, in 1968's season-closing round in Mexico, which you can watch below. The track in the film is the same Magdalena Mixhuca parkland venue as used for the Mexican Grand Prix today, albeit with perhaps inevitable changes over time. But much from 1968 in the film will look familiar, such as the fast esses and the domed Sports Palace in the background, a venue for the Mexico City Olympics that concluded just a week before this race.
---
More: Graham Hill, 40 years on
---
It was a traumatic season for Team Lotus for whom Hill drove, it having to recover from the trauma of Jim Clark's death that April. Hill reportedly said that it was instrumental in this recovery.
It was a year of change in F1 in other ways as well, with sponsors appearing on cars' liveries – not least with Gold Leaf colours on the Lotus – and aerodynamic wings sprouting on the cars. The film shows the peculiar high structures of the time, banned early the following year. In another echo of now many cars in the race – including Hill's Lotus – had something like a DRS with systems to let them flatten their wings when on the straights.
It was a three-way title showdown in Mexico, which Hill entered three points clear of Jackie Stewart's Ken Tyrrell-entered Matra and six clear of Denny Hulme in the McLaren. Hulme quickly was out of contention when his left-rear suspension failed. Stewart had been in the fight for the lead but then fell back with engine problems. This let Hill claim the race and championship.