What to expect from 2021's F1 rookies
Formula 1 will have three rookies on the grid in 2021. Here is what each of them brings to the table
As Formula 1 fans looking at new talent coming through the ranks, we were spoiled in 2019 when George Russell, Lando Norris and Alex Albon all made the step up as the top three in the previous season's Formula 2 championship.
Last year, only Nicholas Latifi followed in their footsteps as he partnered Russell at Williams, the Canadian being promoted after finishing runner-up to Nyck de Vries the previous season.
But this season we're back to a fresh influx of F2-nurtured talent, and all three look capable of creating major headlines…
Once racing gets underway, the biggest interest is going to be around the reigning champion, who just happens to share the same surname as one of the sport's greatest drivers.
Mick Schumacher has had to deal with the limelight that comes with being Michael Schumacher's son throughout his entire life, and even more so since he started racing under the Schumacher name in 2015. And he has dealt with it remarkably well.
There will always be sceptics about upturns in form, but Schumacher has proven himself to be a calculating driver, one who works immensely hard both on his own driving but also with the team around him. Immersing himself with his team is a key part of his success, consistently trying to find more performance that doesn't always come to him instantly, and pulling the team around him to help achieve that.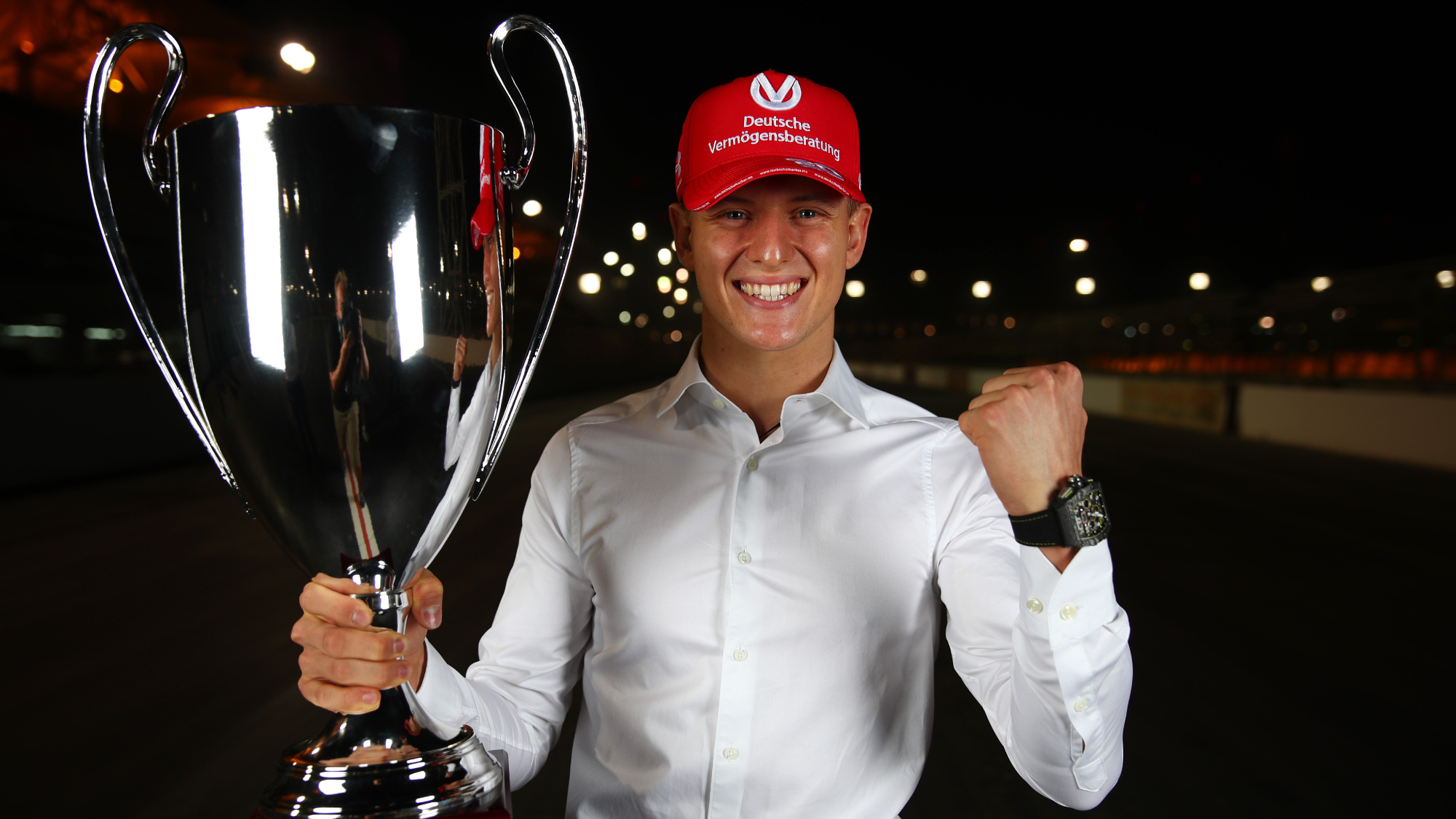 He won a Formula 4 race in his first season in cars, and was then runner-up in both the German and Italian F4 championships in his second season. Similar followed in Formula 3, where he was 12th in his rookie year but won the title at the second time of asking with a dominant run of form after the halfway point.
F2 included the same theme. One win and 12th overall in 2019, last season Schumacher was far more consistent – especially mid-season – to take the title at the final round. That means he steps up to Haas with F3 and F2 championships to his name in the past three years.
Schumacher is not a driver that rings absolutely everything out of a car on a qualifying lap. At least, that hasn't been the way things have gone for him in F2 where he never once took pole position. But with sensitive Pirelli tyres his focus was always on races, and that's an approach that will serve him well in an uncompetitive F1 car.
He races hard but fair, and his proactive approach – rather than being conservative early on – will also be a good fit for Haas. But it's also a style that makes him prone to mistakes that he will then learn from. Schumacher's development will be a long-term one, and in a perverse way he might even be helped by the focus on the driver next to him.
It says a lot that Schumacher has not been the most spoken about of the three since his promotion was confirmed, and that's largely thanks to the off-track conduct of Nikita Mazepin.
The Russian's despicable decision to not only grope a female passenger in a car and film the act, but then upload it to his social media accounts led to outrage from many. While there was no legal case brought against him, an initial post from the woman in question that defended him has since been followed up with multiple posts suggesting she was far from comfortable.
But Mazepin brings huge backing that is central to the survival of Haas as an F1 team, so from that perspective he's not going anywhere.
And when we do see the 21-year-old (22 by the time of the first race) on track, he shouldn't be underestimated by his rivals. Similar to Schumacher, Mazepin doesn't step up with raw talent as his selling point, but he delivered two wins last year – the same as the champion – as he finished fifth in the F2 standings.
That he did so with a new team in Hitech is impressive, but it was also a team that spent significant money to be competitive. What that ensured was Mazepin had a car that gave him a chance of fighting at the sharp end on a regular basis, and his two feature race wins showed he can certainly drive one fast, but it was the manner in which he drives it that really stands out.
Mazepin was seriously aggressive at times – too much so on occasion as he picked up multiple penalties – but he didn't seem to evolve that style as the season went on. He'll need to rein it in a little when he steps up to F1, but when he gets the level right it's definitely a strength of his. Mazepin reads the rules, interprets them and then tries to push them to the absolute limit.
Over one lap, he and Schumacher might be pretty closely matched – Mazepin probably having the edge – and they're both forceful in the way they race their rivals. Whether that continues in F1 (if the car lets them) remains to be seen, but at the very least it will be an interesting dynamic between the two of them in the same car.
But perhaps the one to watch closest isn't getting much coverage at all during the off season, and that's AlphaTauri's Yuki Tsunoda.
It's perhaps a bit unfair to call Tsunoda "F2-nurtured" as I did earlier, as he is the only driver moving up after just one year. Of the latest F1 rookies I mentioned at the start, Tsunoda follows Russell and Norris in stepping up after just one season in F2, and his progress has been extremely quick.
After winning the Japanese F4 title in 2018, Tsunoda has raced in Europe for just two years so far, finishing ninth in F3 before securing third place behind Schumacher and Callum Ilott last year.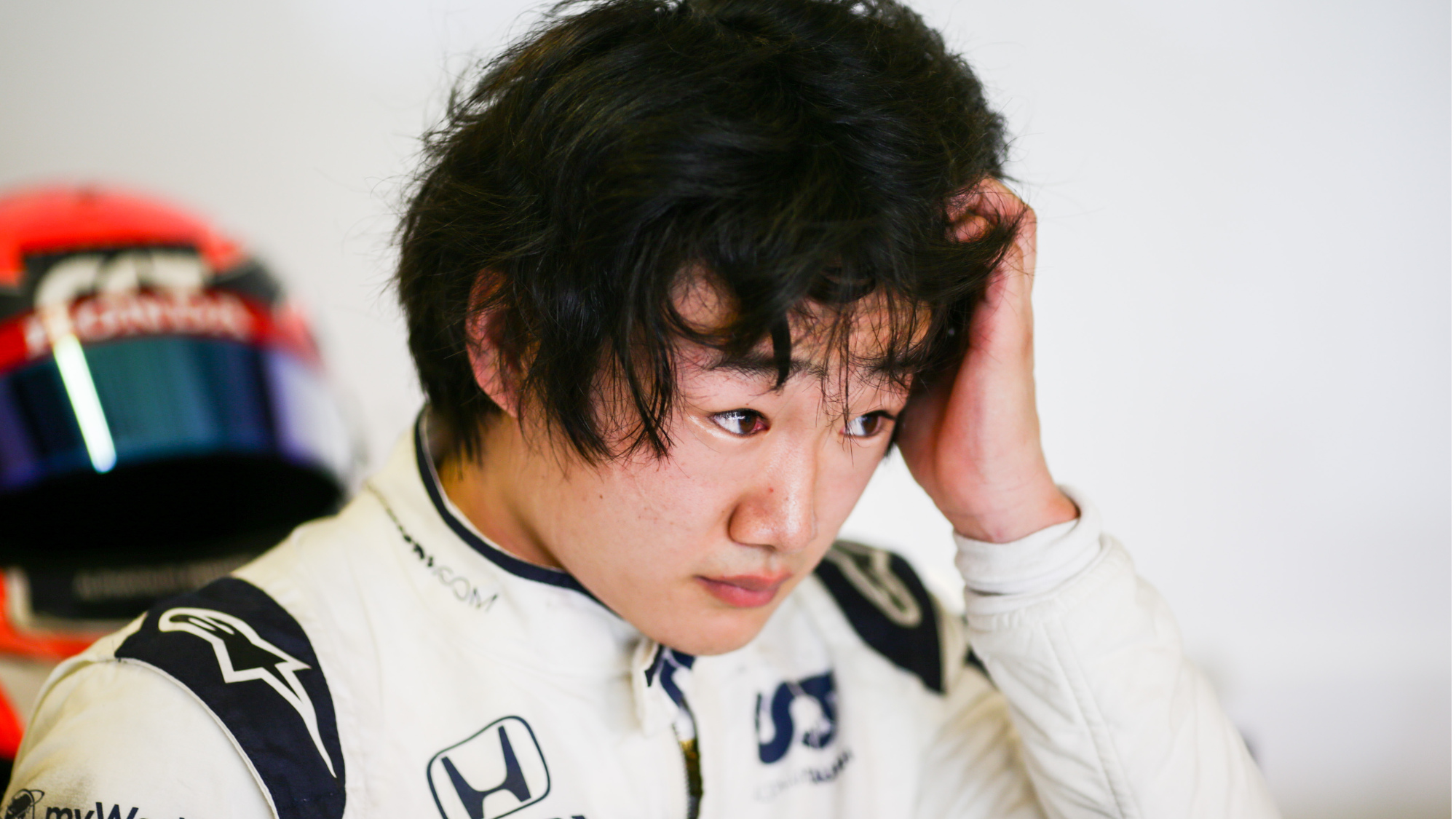 Tsunoda's three wins and four poles were only beaten by Robert Shwartzman (four wins) and Ilott (five poles) respectively, and we could quite easily have been talking about a different champion. An error in qualifying for the penultimate round in Bahrain saw Tsunoda start 22nd and last, but with his Super Licence on the line he brilliantly climbed through the field to finish sixth.
Just when it all seemed set for a smoother finish to the weekend, disaster then struck in the sprint race as he suffered a first lap puncture when second and was unable to score. But Tsunoda hit back with pole, a win and a second place in the final Bahrain round – taking 43 from a possible 48 points – to end up just 15 points off Schumacher and one behind Ilott.
The 20-year-old is extremely harsh on himself and has understandably made mistakes as a rookie over the last few years, but it's rare that he makes the same one twice. His rapid rise shows he is a quick learner, but he also possesses the greatest one-lap pace of all those making the step up this year.
Alongside Pierre Gasly, he also has the toughest benchmark, and is very likely to be in the most competitive car of the three, so the potential to impress is greater but so is the potential to struggle.
Tsunoda is likely to be inconsistent – he had three completely scoreless weekends in F2 last year while Mazepin had one and Schumacher none – but perhaps possesses the greatest potential. At the start of last season, in a run of eight races where he failed to score in six, he was on the podium in the other two.
The Japanese driver is a bit all-or-nothing at times, and that's what caught Red Bull's eye. Don't confuse his promotion with total Honda support in its final year in F1, because Tsunoda was already a fully-fledged member of the Red Bull driver programme from the moment he arrived in Europe and has convinced Helmut Marko he has what it takes.
Tsunoda has the best platform to perform on, but the spotlight on the Haas pair will be intense – for very different reasons. Either way, they're all going to bring at least something to the table.