There's plenty of potential for teams to fall into traps with the regulations despite the expectation of similar design philosophies and similar restrictions in place between rivals.
"I would imagine, because the cars are so new and so different, that one or two cars on the grid will have got it really badly wrong and that they will have a terribly painful year," Mercedes' James Allison highlighted in a pre-season video from Mercedes.
"I imagine that all of us to some degree would have left things on the table that we just didn't anticipate and we will look at other cars and think 'oh why didn't we think of that?' and then we'll be scrabbling around trying to get that onto our car."
While you might envision the use of wind tunnel and CFD simulation being used for aerodynamic projections, it's far from the only avenue it's used for.
Complexity increased with the introduction of the hybrid power units in 2014, and the use of CFD moved into internal areas of the cars, as simulation of airflow within cooling ducts and air intakes made up for a reduction in testing time.
With two upcoming homologation deadlines, using the CFD simulations for the improvement of the power units is critical. These areas are not restricted because they are classed as power unit simulations, but teams will have to ensure that they don't eat into resources that might otherwise be allocated to aerodynamic performance.
"With F1 regulations changing the power unit specification in 2014, there were of course knock-on effects on the car's cooling requirements and the way everything was packaged," Patel explained.
"The CFD limits typically apply to restricted aerodynamics geometry. The power unit is not classified as restricted geometry and so the CFD limits do not directly affect power unit simulations. However, with the coming freeze in power unit there will be less freedom to improve power unit design.
"As a result, there will be more focus on extracting aerodynamic performance and with the more stringent CFD limits it will be imperative to be smart on deciding what CFD simulations to perform."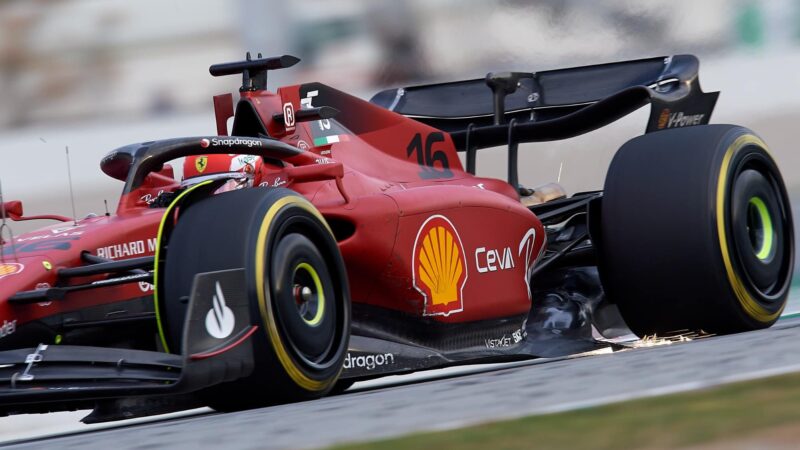 If a team is able to disguise gains or hide a crucial part of its car, rivals' resources could be allocated in chasing a dead end, resulting in wasted time and FIA-mandated wind tunnel or CFD time.
"I think that probably the most challenging aspect was there were so many challenging aspects," Aston Martin chief technical officer Andy Green said at the team's launch.
"Trying to try to juggle so much change, place the resource where we believe to be the right place, and to be able to get the maximum out of that area where we think the performance is going to emanate from, was by far the trickiest area of development.
"There wasn't a specific item on the car, because every area needed to be developed, whether it was from the chassis strength, or new suspension, or the overall aerodynamics. Everything had to be redone, so the challenge was allocating enough resource to each area to get the job done, while trying to maximise the performance overall."
The Venturi-style tunnels that track from the leading edge of the floor to the rear diffusor will be the major point rival engineers will want to be getting a peak of, so crashing in pre-season testing is a huge no-no for the drivers.
If there's a car hoisted up into the air by a recovery vehicle in Bahrain, expect plenty of interested parties and photographers to swarm and capture the secrets that might decide the running order in the 2022 Formula 1 world championship.