"Before I came to the pits, I did basically half a lap crawling around, so I knew it was going be a pretty lonely race after that anyways. We thought it might be the steering wheel, but that was changed, and it didn't fix anything. A bit of a shame — it felt like it was going reasonably well."
One of the positive signs was the improvement he showed through testing and into the race, although mistakes in Q1 – which to his credit he was keen to own up to – proved to be costly.
Neither McLaren driver was helped by the fact that they had to abort their first runs for the red flag to recover bodywork that had fallen off Charles Leclerc's Ferrari. This compromised them when they had another go on the same tyres.
"I think for me, personally it wasn't the greatest of qualifying sessions, I just made too many mistakes," he said. "The first set of tyres with the red flag, maybe we could have done something different, because the first one was not great on a set of colder tyres. I think regardless of that, the second one, I made too many mistakes.
"The corners where there were no mistakes were competitive. Everyone is so tight now that any little mistake, let alone some of the big ones that I had, costs you a lot. So I think a lot more to come from myself."
"It's a big step up from F2. I was just getting used to it really, when I stopped"
That frank assessment of his own performance was intriguing to hear. As for the race, Piastri has done a lot of testing with Alpine and latterly McLaren, but there's no substitute for actual racing, and getting your elbows out.
"It's a big step up from F2," he admitted. "And even that was over a year ago now. So a lot of learning still. So there's still definitely some stuff I can learn and take away from the brief race that I had.
"And I think I was just getting used to it really, when I stopped. So yeah, I think it's nice to have that part in the bank.
"It's been good, I've loved it. Especially compared to watching from the sidelines last year, anything is better than that. I'm getting there I feel like in terms of my comfort in the car and stuff like that. Just need to do some more laps."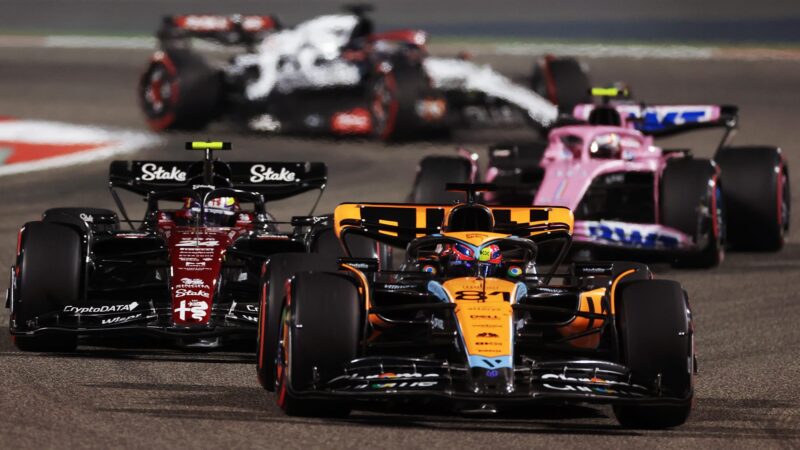 Piastri has had the misfortune to arrive at McLaren when the team is at its lowest ebb for some time, rather than pushing on and mixing with the established top three, as Aston Martin has done so successfully. Even Norris only just made it out of Q1.
The team remains adamant that after the first three races the new aero package will allow us to see the definitive MCL60, and hopefully then Piastri will have more a chance to show what he can do.
However what was clear from Bahrain was that he has already convinced the team of his potential, even with the car he has.
"What impresses us is his awareness of his opportunities while driving," said team boss Andrea Stella. "He could come back and make comments like, 'I think I braked a little too early in corner one, I didn't go on throttle early enough in four.'