Honda transferred him to European F3 for 2019 and introduced him to Helmut Marko, who put him on the Red Bull programme after a stunning test at the Hungaroring. Despite knowing none of the tracks, he won a race. His first podium came at Spa the day after the fatal accident of his friend Anthonie Hubert in the F2 race.
His first victory came the following weekend at Monza. Marko was said to have been particularly impressed by the way he was able to focus out the emotion from the catastrophe. There was something a little different about this guy.
Maybe that convinced the tough taskmaster Marko that despite the lack of experience, Tsunoda was ready for F2 when a second title assault season in F3 seemed more appropriate. 'Top five in the championship' Marko told him was the minimum required to get an F1 superlicence. 'Outside the top five and you'll probably be back racing in Japan.'
Tsunoda didn't believe that he need worry unduly about that. "If you're a good driver you don't need two years in F2," he later recalled, citing the examples of George Russell, Lando Norris and Charles Leclerc.
Once he'd found his feet he was probably the quickest guy there. Discount those early races as got up to speed and he'd have won the title. As it was, his dominant performance in the Abu Dhabi sprint race helped secure him third.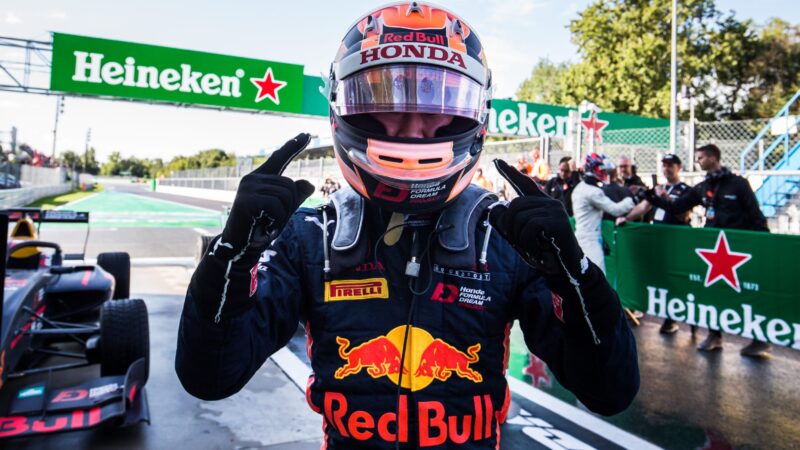 From there it was straight into the AlphaTauri for the young driver test in the days following the grand prix weekend. He'd had some previous experience in a 2018 Toro Rosso to get his neck muscles prepared but even so his handling of the F1 car was confident in the extreme, and even if his feedback was felt to be a little binary, there was no certainly no holding back in how he expressed it.
There's a buzz about him. His tiny size (he weighs 54kg) makes for an impression that he's younger even than his 18 years, yet he oozes confidence in his own ability to drive a car at the limit. Controlled aggression is probably the best way to summarise his style and there have been very few incidents to date.
"He may struggle a little at first," says AlphaTauri's team boss Franz Tost. "But I think he'll be very competitive within a few races… He understands the technique of the car and he is very strong in fighting duels… If you tell Yuki something, he immediately knows what to do. He is also very good with the brakes and has a good feel for fast turns in particular. If we have a good car I'm sure he can surprise us."
Marko is said even to be earmarking him for a possible seat alongside Max Verstappen in the senior team for '22 – before Sergio Perez has even had his first race there. Maybe that really would be too much, too soon. But who knows? It wouldn't be the first time Tsunoda had confounded expectations.