The Lotus offering F1 to the rest of us, updated
- Last updated: December 4th 2019
A high-performance 'nearly' F1 machine heads to auction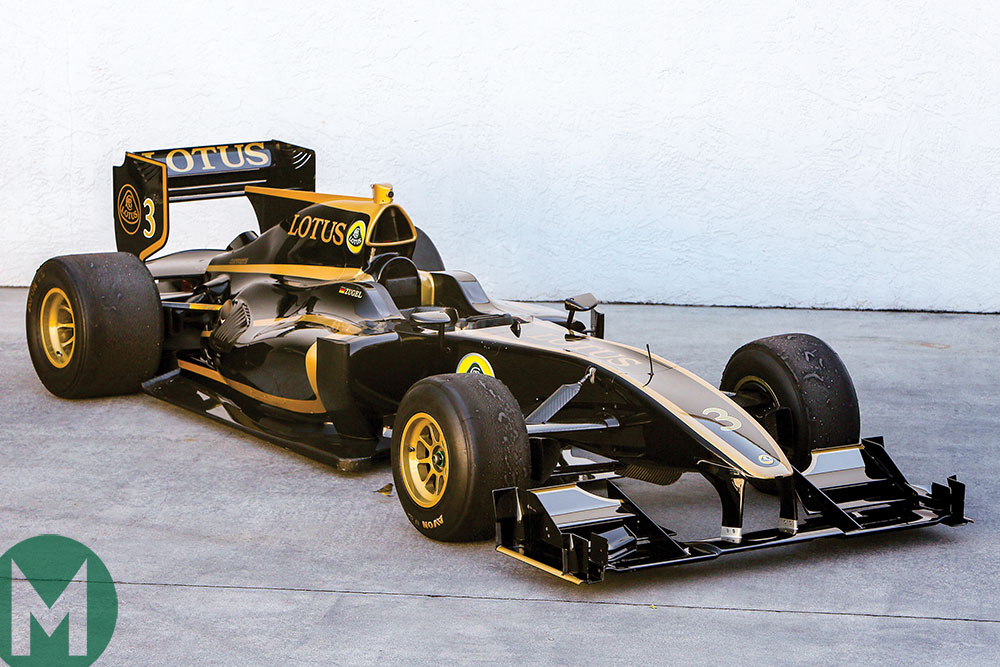 This car certainly has a highly unusual conception. But surely few cars available for auction can match this 2013 Lotus T125 for sheer performance. It's being offered at RM Sotheby's Amelia Island sale in Florida on March 8.
It is a car designed literally to offer to the rest of us as close as possible to a Formula 1 driving experience – or rather, the rest of us so long as you could afford to buy it. Lotus Cars' then-CEO Dany Bahar formulated a plan to that end and, amid considerable show in the Louvre Museum's basement on the eve of the 2010 Paris Motor Show, he unveiled a private racing league called Exos Club. Membership set you back somewhere in the region of $1 million.
And this Lotus T125 going under the hammer is an example of the car members of the racing league got access to. It's offered without reserve and is estimated to go for between $400,000 and $600,000.
Updated: It fetched $417,500 at Amelia Island.
Jean Alesi – who as part of the club's perks was provided to coach the budding driver – reckoned the T125 was actually a lot faster than those he raced in his 1990s F1 heyday, as well as that with its floor design it created more downforce than the latest F1 cars at the time. It featured on the BBC programme Top Gear, and in the hands of 'The Stig' it lapped the programme's track only four seconds shy of what an actual 2004 Renault F1 car managed.
And it's little wonder. The T125 is powered by a 3.8-litre Cosworth V8 shoving out 640bhp, capable of 11,000rpm through a six-speed sequential transmission with a hand-operated clutch. The car's lightweight too – comprised mainly of carbon fibre and Kevlar it weighs in at just 1,433 lbs.
---
More: Lunch with… Jean Alesi
---
This particular Lotus T125 is resplendent in a black and gold livery, paying tribute to Lotus's famous John Player Special colours that the likes of Emerson Fittipaldi, Ronnie Peterson, Mario Andretti and Ayrton Senna made legendary.
Underlining the seriousness of the concept you got with your access to the car a team of mechanics who would fly to any circuit in the world, a truck with all the mod cons required to run and monitor the machine, as well as a fitness instructor and a chef.
Yet the T125 has various features to make it more user-friendly than an actual F1 car. It can be started by its driver at the press of a button, its cockpit is designed for more 'generously proportioned' body sizes and the car has a quoted major service interval of nearly 3000 miles. The upsized engine made it more flexible for a range of driving abilities.
The racing league project didn't get off the ground, hardly helped by an ill-timed global recession, leaving this 2013 T125 for sale rather redundant. Indeed it has been hardly used aside from being tested alongside a Porsche 962 at Florida's Palm Beach International Raceway, and it has never been raced in competition.