Where to watch W Series races live
- Last updated: December 5th 2019
Where to watch W Series live: Channel 4 will broadcast every round of the inaugural all-female W Series in the UK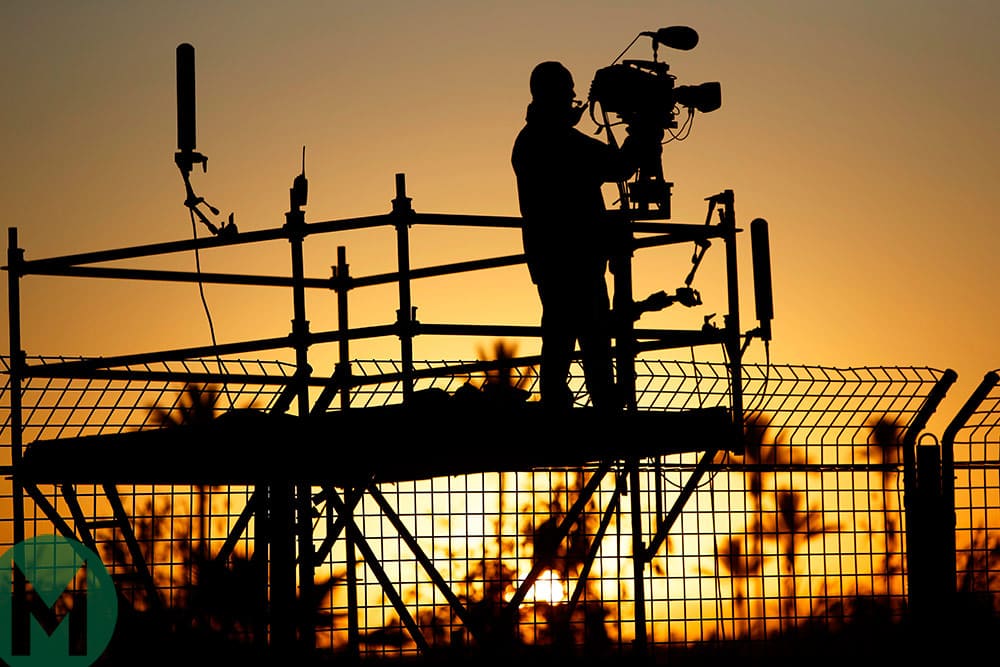 Channel 4 will show all six rounds of the W Series, free-to-air in the United Kingdom.
The deal includes race build-up, behind-the-scenes footage, qualifying and full race coverage.
W Series CEO Catherine Bond Muir called it a "historic moment".
She added, "The UK, with its incredible love of motor sport, is a cornerstone market for W Series, and what better way to engage and entertain than with live coverage of our all-female single-seater racing?
"Channel 4 is the ideal broadcast partner and we're delighted to be working with them as we introduce the world to this exciting new concept."
David Coulthard, who is part of Channel 4's Formula 1 coverage team and co-founder of sports production company Whisper Films that headed C4's F1 coverage, said: "I've had the privilege of working with Channel 4 as a Formula 1 commentator for many years and I'm thrilled that their appetite for live motor sport has grown to cover W Series too.
"Channel 4's experience with Formula 1 will prove invaluable as we work together to produce a compelling show for viewers, fans, partners and sponsors alike."
The channel's commissioning editor of sport, Joe Blake-Turner, added that "women have been under-represented in motor sport for far too long and who knows, this exciting format could be the first step towards producing a female Formula 1 champion in the not-too-distant future."
W Series will support six DTM rounds this season, including the British round at Brands Hatch on August 10-11.
The channel will also show the British F1 Grand Prix live on the weekend of July 14 along with highlights of all the other F1 races, although subscription service Sky Sports F1 will show every F1 race live this season in the UK.
Channel 4 will broadcast the British Grand Prix live, along with highlights of the other 20 races on the calendar. Sky will have the July 14 Silverstone showpiece too, and all the other races exclusively live, on its dedicated Sky Sports F1 channel.
The series has also struck new broadcast deals across more than 30 territories.
In countries such as China, South Korea, Indonesia, Hong Kong and Singapore, Fox Sports Asia will broadcast W Series.
In Australia, SBS will show races free on its app and online, while Sky NZ will broadcast the W Series in New Zealand.
Deals have also been struck in Africa, with 17 territories such as Nigeria, Ethiopia, Kenya, South Africa and Uganda getting free-to-air and mobile coverage of the W Series.
W Series has signed new broadcast deals to bring racing coverage to more than 30 territories across Asia and Africa ahead of the season-opener at Hockenheim, Germany, on May 4.
Fox Sports Asia will broadcast all W Series races on pay-tv channels across 16 territories in Asia, including China, South Korea, Indonesia, Philippines, Hong Kong, Thailand, Vietnam, Cambodia and Singapore.
In Oceania, SBS in Australia will broadcast races on a free-to-air basis via app and online, and in New Zealand, Sky NZ will broadcast races and highlights.
And in Europe, the NENT Group will broadcast W Series to Sweden, Finland, Denmark and Norway.
CEO Bond Muir added: "History will be made on May 4, when 18 of the world's fastest female drivers line up on the grid.
"So it's perhaps not surprising that so many fans around the world want to be a part of that, and that broadcasters are responding."
---
2019 W Series calendar
| Round | Circuit | Date |
| --- | --- | --- |
| 1 | Hockenheim, Germany | May 3-4 |
| 2 | Zolder, Belgium | May 17-18 |
| 3 | Misano, Italy | June 7-8 |
| 4 | Norisring, Germany | July 5-6 |
| 5 | Assen, Netherlands | July 19-20 |
| 6 | Brands Hatch, UK | August 10-11 |