First Roborace driverless car race held in Spain
- Last updated: February 13th 2020
Roborace driverless cars compete in the latest step towards an autonomous racing series.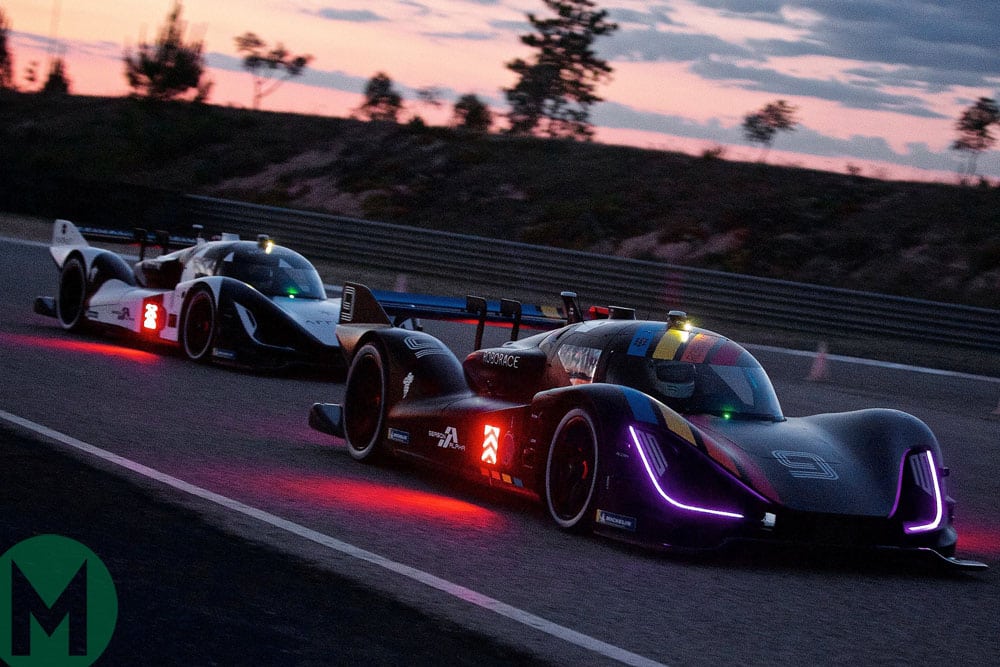 Images: Roborace via Twitter
Two driverless sports cars made up the grid this week for what was billed as the world's first successful autonomous car race
The electric racers, both based on a Ginetta LMP1 chassis, duelled at dusk on the Monteblanco circuit on Spain in the first of several test competitions that are intended to lead to a full international campaign in 2021.
The cars, developed by the Roborace series, are due to run in Britain later this year as teams test their technology and organisers evaluate the racing format.
The latest version of the Roboracer, known as DevBot 2.0, includes a seat, so that human drivers can complete stints alongside the onboard artificial intelligence (AI) software. The first race was entirely autonomous, according to the organisers, although the images are from a test session where drivers were in the cars.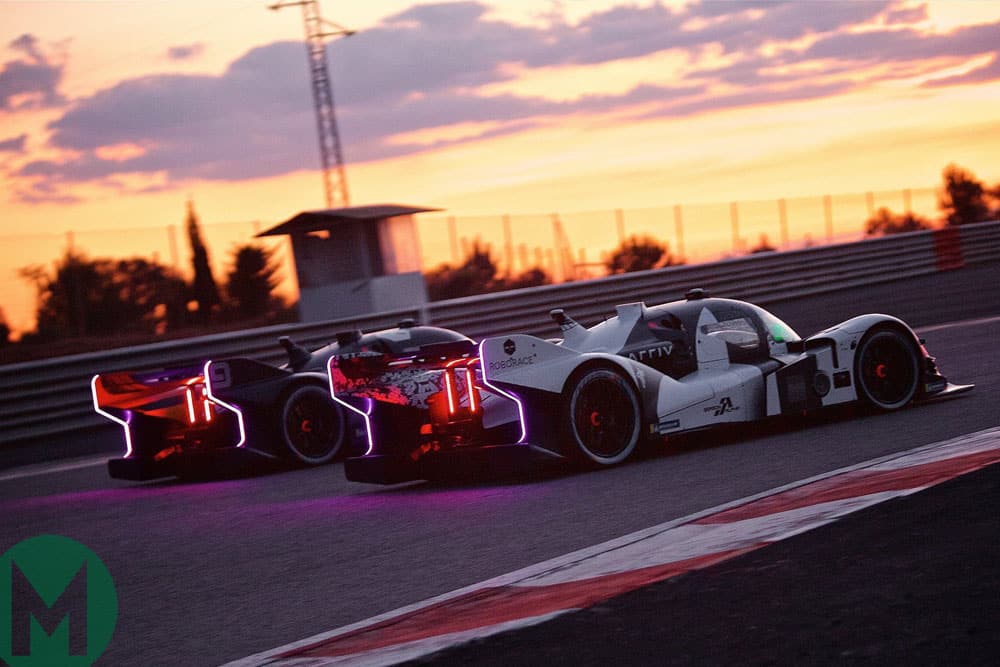 The Roborace cars are able to communicate with each other in an effort to avoid collisons. Full details of the specification and race – including the results – are due to be revealed next week, when traditional racing fans will have to get to grips with more than the lack of the racing driver: artistically placed lights and artificial sound generation were said to add to the spectacle.
Lucas di Grassi, Audi Sport ABT Formula E driver and former Virgin F1 racer, is the CEO of Roborace and claimed that the first race was a success.
Commenting on Twitter, the Brazilian said that the series would supplement existing competition, without threatening human drivers. "They will never end," he wrote. "It's not because Deep Blue beat [Gary Kasparov] that we don't have chess matches any more. Humans will always compete! We are just evolving the technology!"
Roborace organisers say that there is significant interest in the series from technology firms, car companies and universities, keen to develop and showcase autonomous technology.

With closed circuits and the ability to enhance mobile signal strength for car to car communication, an AI racing car is seen as less challenging to develop than a fully driverless car for public roads.

In 2015, Audi unveiled an autonomous version of its RS7 that it claimed could lap Laguna Seca faster than professional sports car drivers.

But the process hasn't been entirely straightforward: an earlier Roborace demonstration, during the 2017 Argentinian Formula E race weekend, ended with one of the prototypes in a wall.

Since then, a different version of the car, without space for the driver, ran at the 2018 Goodwood Festival of Speed before a redesign of the concept and Tuesday's race. Video footage is scheduled to be released next week.

Further running is planned this year, in Italy, Britain, Hungary and America, in test events that make up the series' Season Alpha.
Different race formats will be trialled to see whether alternating human drivers with the AI software will provide entertaining racing, and experimentation is likely to continue into 2020 before its first full season in 2021 – according to current plans.
The London-based series is backed by Denis Sverdlov, a Russian billionaire.