The Cobra that took on Europe
- Last updated: December 4th 2019
Bob Bondurant and David Piper gave the Cobra its first taste of glory in Europe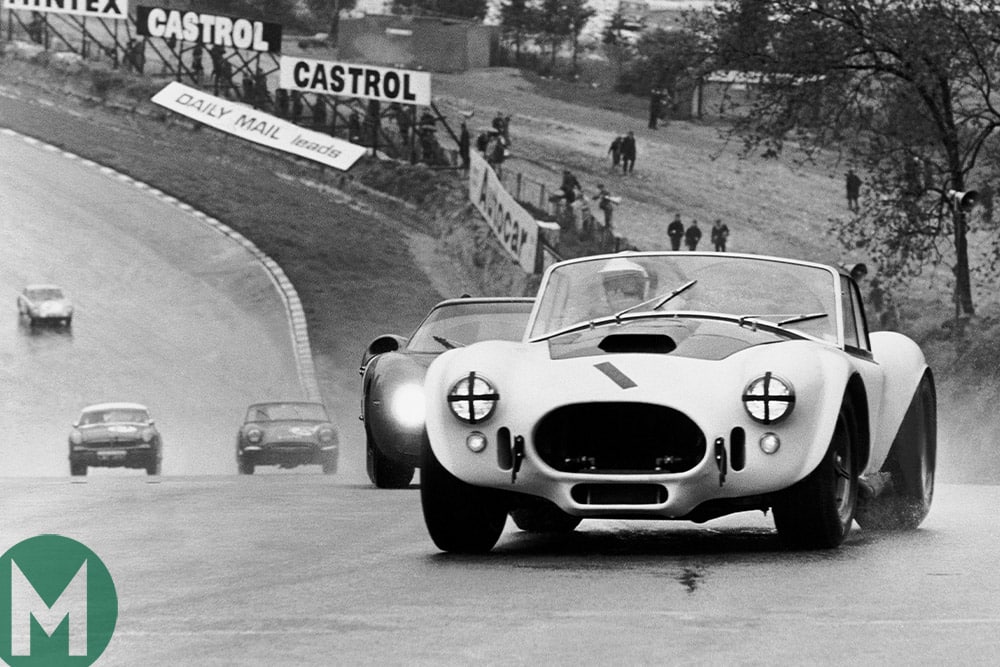 Raced in period by former Shelby American Team driver Bob Bondurant, this 1965 Shelby Cobra could sell for $4,000,000 at RM Sotheby's Amelia Island auction on March 8-9.
A regular at prestigious Concours events, we're most concerned with its racing history, and the fact that Bondurant sat at the wheel makes this Cobra even more special.
Nigel Roebuck in 1999 said that Bondurant would always remain synonymous with the Cobra: "His name always says 'Cobra' to me," he wrote.
Bondurant and Ken Miles did the brunt of early testing for the Cobra, which was tasked with taking on the Chevrolet Corvettes of the era.
"People said it would never happen," said Bondurant in 2013.
"The Cobra came along… and the writing was on the wall. Shelby had told me he had a Corvette-beater and when I first drove it I realised it handled better than a Corvette.
"The Corvette was unbeatable, but Shelby had really hit on something. It was lighter for a start, and the brakes were a lot better.
"The Corvette wasn't great on the brakes; it weaved left and right, so you closed it down at the end of the straight."
So when this 1965 Cobra – one of 19 Competition Cobras eventually produced – rolled off the production line, it was campaigned in two Sports Car Club of America (SCCA) races in 1965 before the owner was offered a European racing contract. The car was put up for sale.
"Cobra Mark II. Just purchased. Unexpected racing contract in Europe forces sale. Immediate delivery. All options including extras and custom trailer. Discount for cash," read the advert.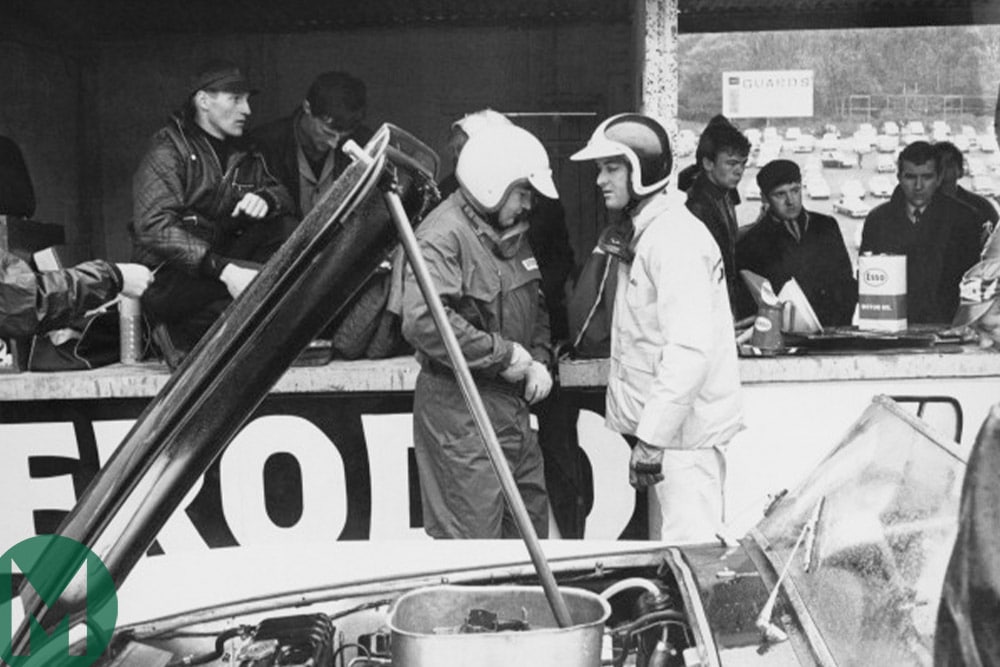 It took a year for it to sell and the car found its way to a London-based dealer – the Chequered Flag – where it was converted to right-hand-drive, painted white with a black bonnet and custom roof scoop and campaigned in the 1966 season.
The season began with the Brands Hatch Ilford 500, a six-hour race, where Bondurant – fresh from winning Shelby the 1965 FIA World Manufacturers' GT Championship and the 24 Hours Le Mans in 1965 – shared duties with David Piper.
Piper himself had an incredible sports car CV, having won the Kyalami Nine Hours for five consecutive years, also beating Denny Hulme and Jo Schlesser in the Angolan Grand Prix in '65.
In '66, he won the 500-mile race at Brands Hatch with Bondurant in this very Cobra. The race started under a torrential downpour and was shortened to 175 laps, not the 189 that would have added up to 500 miles.
---
More
---
Rain is often said to be a great leveller, and it's telling that Peter Sutcliffe's second-placed Ford GT40 only held off an MGB by a lap and that diminutive MGB managed to beat David Hobbs in a Ferrari 250LM. No matter, this Cobra still finished 8 laps ahead of the GT40.
Formula 1 driver Chris Irwin took it to Brands Hatch again after that and Bondurant raced it again at Zeltweg, Austria, before it was eventually sold off in 1969 to collectors.
Now in the white and black of The Chequered Flag, this car was actually restored to its original left-hand-drive configuration with blue paint and racing stripes in the 1970s. Many notable collectors such as Jim Spiro enjoyed the Cobra and it was, in 2003, restored back to its racing spec by Larry Bowman with the original seats that Piper and Bondurant used in 1966.
Concours events followed, such as Pebble Beach, the Goodwood Revival and Villa D'Este, and that seven-figure price tag is buoyed by the fact that this Cobra pays tribute to its first European race and the two legendary racers that helped make Cobra a name in motor sport.