The 2020 season brought the brand-new C8.R, the GTLM version of the mid-engine Corvette street car that General Motors had been teasing for nearly half a century. Obviously, this was a clean-sheet design that allowed for much improved weight distribution. But an even more important factor in the C8.R's success was that Pratt Miller – which runs Corvette Racing on an operational basis – played an integral role in the development of the street car.
"Each year we worked with GM, the connection between the [Pratt Miller] team and the [Chevy] production group got stronger," Houghton says. "We were pulled into meetings early on to offer suggestions about the design of the production car. And I think the big thing was Chevrolet started thinking, 'What can we do on the street car to make a better race car?'"
The C8.R was the class of a shrinking GTLM field in the WeatherTech SportsCar Championship in 2020. This past year proved to be an even bigger beatdown. Milner and new partner, Nick Tandy, won four races but the drivers' and team titles went to their team-mates, Jordan Taylor and Antonio Garcia. Between the two cars, Corvettes amassed seven 1-2 finishes.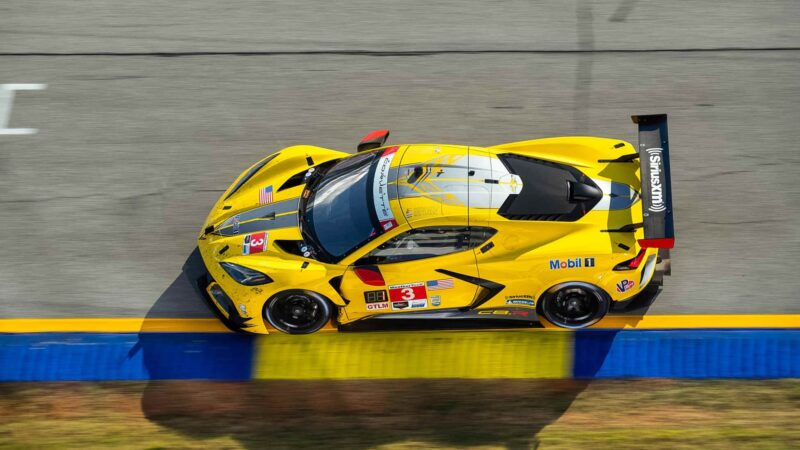 Sadly, the writing was on the wall for the GTLM class by then. Ford, Dodge and Aston Martin were long gone. BMW and Ferrari had been missing in action for most of the season, and Porsche was reduced to a privateer effort. With the field so depleted, IMSA decided to replace GTLM next year with a new class called GTD Pro, which will feature professional drivers in GT3 cars. With this move, the GT3 takeover is complete. But nothing is forever.
"In sports car racing, we've had these ebbs and flows for many years," Milner says. "So it wouldn't surprise me if, in the not-too-distant future, we make our way back to more manufacturer-focused GT racing."
Here's hoping he's right.