"Quickly over the two days we were there, those goals changed from that to we want to win the championship. We feel like we're only going to improve."
But how did transition from sim world to real-world so well? Ironically enough by delving back into his sim and with some assistance from virtual reality.
"I did a bit of prep before on the sim and using virtual reality to try and immerse myself for that real-life driving style, but always with these things in real life, you have to turn up and adapt to the situation. I did that and it went really well.
"You have to be adaptable, it works the same way as in sim racing, but probably more in real racing. Because there is limiting running versus sim racing where you can go round as much as you want."
Adaptability almost paid off with pole position at the first time of asking, but for a marginal track limits violation on his fastest lap.
The team remained competitive on race day too. Baldwin more than held his own during the first stint before handing over to his team-mate and former GT4 racer, Michael O'Brien.
Their victory came after a solid first stint put them both in line for a podium finish on merit until a late-race penalty for the leading McLaren elevated them into first position. Composure in the final stages after a late safety car by O'Brien clinched race one of the year.
With a victory in the books, the team will not rest on its laurels going forward. In fact, Baldwin says that it has given him more confidence in himself to continue to push and extract the maximum from both himself and his car.
"I'm not quite there yet in terms of perfection. Neither is my team-mate, it's his first season in GT3 as well. He's constantly learning about the car, I'm constantly learning about the car and it's a new car for the team as well.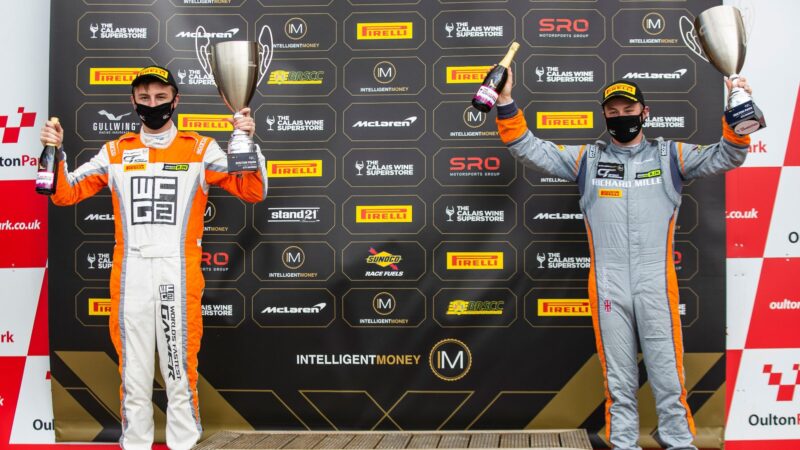 "We don't actually know how to drive this thing completely on the limit yet. Once we do and we unlock that, I think we'll be quicker than every other McLaren and hopefully running away with the championship.
"That's what I envisage but I'm definitely being fluid in the sense that I'm not perfect yet. If I get told or get advice to drive in a certain way to find a few more tenths then I'm definitely going to take it, I won't be stuck in my ways."