Travel Destinations is continuing to offer its Le Mans package for the revised race date to customers and, as an official travel agent for the event, can continue to sell race tickets, grandstand tickets, camping/glamping/temporary hotel options and hospitality packages.
On-circuit camping with general admission and ferry crossing starts at £235 per person, with off-circuit options costing from £355. Grandstand seats start at £115, and hospitality packages start at £499. Various private areas are still available at the circuit, including hospitality units by the Porsche Curves and the start/finish straight.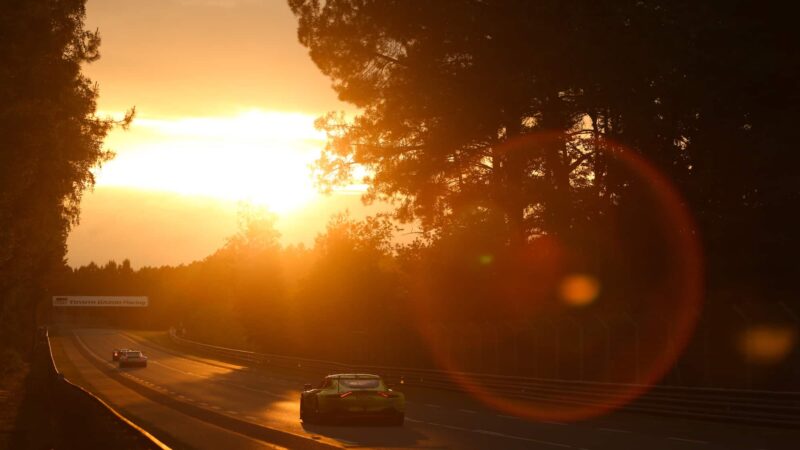 Packages from Lycian Events will continue to be sold too in accordance with government guidelines. Though most have already transferred their tickets from June over to September, there are still deals available, with spots by the Porsche Curves and for trackside camping remaining available.
The cheapest solo package will get you a ticket and pitch area for the event, starting at £546 without travel. On-site catering could become cook-to-order depending on social distancing restrictions and numbers on site.
35 square metre pitches for vehicles and up to 4 guests are available with package deals that will get you close to the action, at some great viewing points along the circuit.
Village Belles are also a glamping experience available through Lycian Events, costing £550. A limited number remaining available and can be upgraded for up to a four-person party.
Grandstand Motor Sports offers self-drive itineraries, with both the Eurotunnel shuttle or Dover-Calais ferry crossing open to choose from, starting from £359 per person. Accommodation in the form of hotels or selected guesthouses and B&Bs are offered.
Race tickets and circuit parking are sold separately from these packages. Costs for accommodation only range from £150-£290 for one person and £459-£629 for two people on three or four night packages.
Travel plans can are flexible to allow you to travel to and enjoy France in advance of the weekend before making your way to Le Mans for the event itself.