The young racer is described by her team as a "UFO" who came out of nowhere to catch the eye of Alpine in one of its national series.
"Last year she did the Alpine Elf Europa Cup and won one race at the end of the championship, so Alpine proposed for her to do an evaluation test in Bahrain," says Signatech CEO Guiseppe Bizzoca.
"She did very well in the test, and we know that we have a lot of capacity and possibility to improve Lilou was during the next season. We are proud of her and we trust in her."
Not that she appears particularly bothered, as Alpine-Signatech team manager Philippe Sinault explains.
"Even though she's the youngest and has least experience, I have to say Lilou is special," he says. "She brings serenity because she's so clearly so focused on the target, and is not afraid of making a mistake, talks well with her engineer."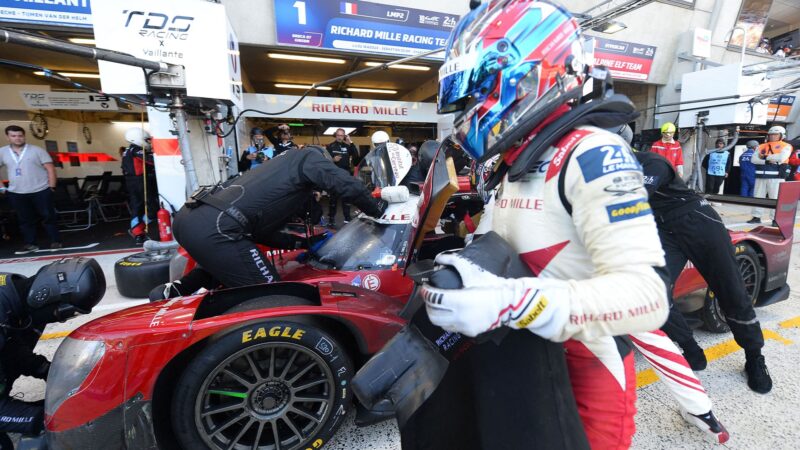 Ogier chips in to support Sinault, with no faint praise from a rally legend.
"I'm impressed with how she behaves aged 21," he says. "If I remember myself, I was not even racing at all at this age! She doesn't care about anything else around her, she just focuses. Lilou has a kind of confidence in her – she doesn't think too much and just does what she has to do."
Cutting a small, slight figure belies a clear steeliness about Wadoux, who already clearly senses what she needs to do to earn a permanent place in the paddock, and restore the team's faith in her.