NASCAR Chevrolet to race at 2023 Le Mans 24 Hours via Garage 56
NASCAR, IMSA and the ACO have announced that a Next Gen Cup car will compete at Le Mans in 2023
You might have thought you'd seen it all from the experimental Garage 56 category at Le Mans, but now in one of the the more bizarre announcements of the motor sport season, NASCAR, IMSA and the ACO have announced that a Next Gen Cup car will race at the 2023 enduro classic.
A 670bhp Chevrolet Camaro will thunder down the Mulsanne Straight as it goes up against Toyota Hypercars, LMP2 machinery plus Porsche and Ferrari GT thoroughbreds, 100 years after the race was first held.
The car will be modified, but beyond the addition of windscreen wipers, mirrors and lights, there is little detail about the changes required.
It will be entered courtesy of the experimental Garage 56 category, which allows a car now within the normal class regulations to enter the blue riband endurance race, and will be run by the Hendrick Motorsports team, whose driver Kyle Larson is currently the reigning Cup champion.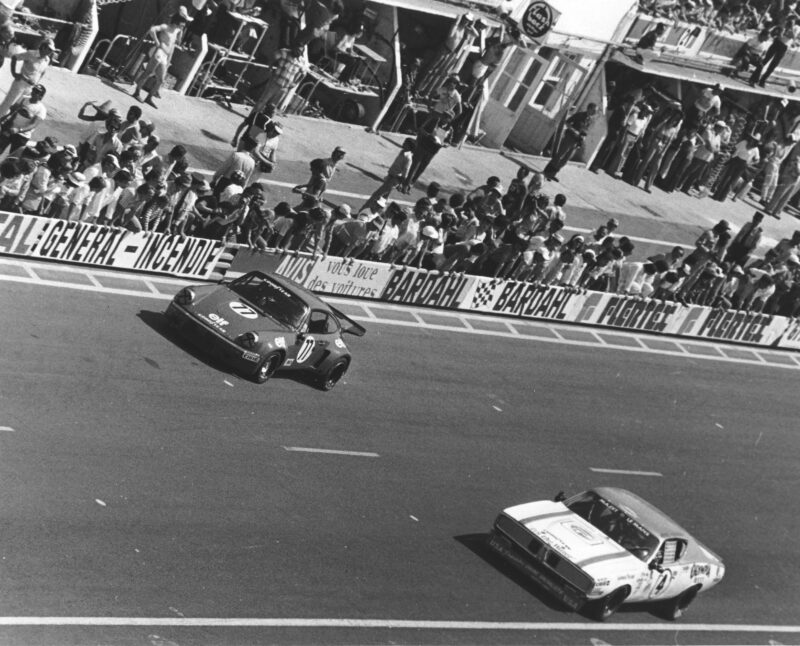 "From the early days of NASCAR, it was important to my father that we played a visible role in international motorsports, and there is no bigger stage than the 24 Hours of Le Mans," said NASCAR Chairman and CEO Jim France. "In partnering with Hendrick Motorsports, Chevrolet and Goodyear, we have the winningest team, manufacturer and tire in NASCAR history. We look forward to showcasing the technology in the Next Gen car and putting forward a competitive entry in the historic race."
"Participating in one of the truly iconic events in auto racing and representing NASCAR and Chevrolet on the world stage is a privilege," added Rick Hendrick, owner of Hendrick Motorsports. "Jim deserves tremendous credit for having the vision for the project, and we thank him for trusting our organization with the responsibility. Even though Garage 56 is a 'class of one,' we are competitors and have every intention of putting a bold product on the racetrack for the fans at Le Mans. It's a humbling opportunity – one that will present an exciting challenge over the next 15 months – but our team is ready."
The initiative comes 50 years after NASCAR and Le Mans last collaborated in an 'exchange of classes', when the stock car series sent over a Ford Torino and Dodge Charger to race at Le Mans.
True to form they were reported to blast past fellow competitors on the straights, but the cars dubbed Les Deux Monstres struggled to slow down for corners and change direction, losing the advantage they had gained.
Neither car fared well at that event – as Motor Sport reported at the time.
"An invitation was sent to America to bring over a handful of the cumbersome NASCAR stock cars that are more used to pounding round all-banked ovals and for the "All American" GT cars that are governed by the rules of the International Motorsport Association.
"Much further back down the field lurked two of the huge NASCAR stock cars, but they were neither the latest nor the fastest examples of their breed and as expected proved too heavy, bulky and unwieldy to be at home on a road circuit. In the race, the Dodge Charger lasted no more than a lap and a half before its engine seized spectacularly, but the Ford Torino ran till after midnight before transmission failure put it out."