Helped by the withdrawal of Ferrari, the blue cars led from the front; Hill and Pescarolo in the No15 car battling for the lead with team-mates Howden Ganley and François Cevert in the No14 Matra.
There was rain – unpredictable and intermittent – but Pescarolo soon relaxed. "he was bloody quick of course," he said. "When I looked at his lap times during the night, and in the rain, I thought, 'Okay, I can sleep now.'"
A Matra win looked increasingly secure on Sunday, but the victorious car was still in doubt. As Ganley tiptoed cautiously round the wet circuit on slick tyres, late on Sunday morning, he was hit by the Chevrolet Corvette of Marie-Claude Beaumont and limped to the pits for repair work that would put his car nine laps down on the leader — still second.
The result was a comfortable formation finish, with Matras first, second and third in a race made trickier by the intermittent rain.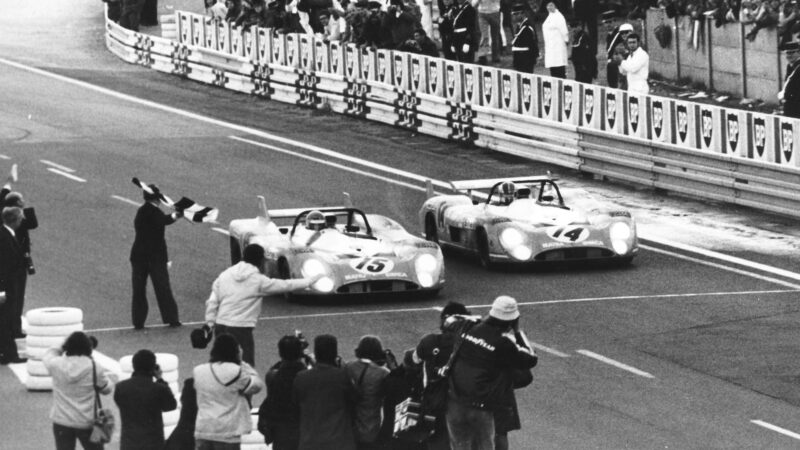 "There was an explosion of joy after the race," Pescarolo said. "Right through the night, with champagne at a big Moët et Chandon party. Then the whole team went to lunch with President Pompidou at the Elysée Palace. Incredible.
"Matra had been trying to win at Le Mans for so long and now they had their first victory. It was absolutely fabulous for them and for me. Everybody was calling us the Matraciens, the men of Matra. We had been really ready to kill ourselves for the team."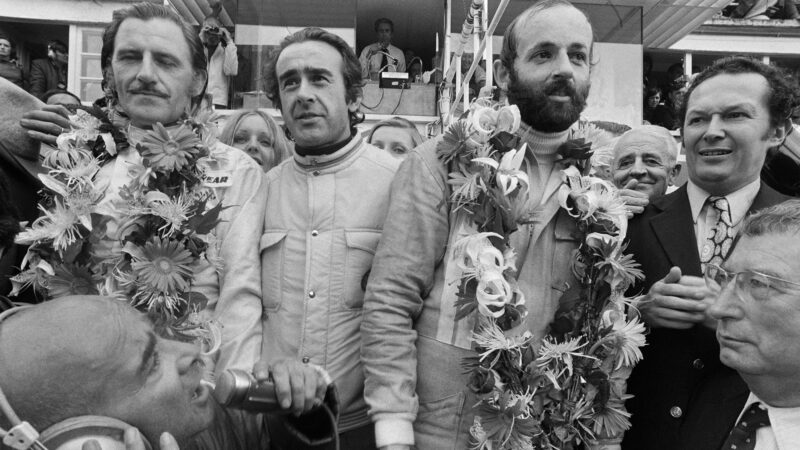 It's that passion that appears to be behind the row over the Matra's forthcoming sale. The car is currently owned by the Lagardère Group, a publishing and retail company run by Jean-Luc's son, Arnaud Lagardère, and is on display at the Matra museum in Romorantin, in the Centre-Val de Loire region.
The cash-strapped group, which used to own Matra Automobiles, said that it was selling the car after being ordered to pay €4.2m in a court judgement related to former Matra employees.
"Our wonderful memories of Matra's part in motor racing history are no compensation for the Lagardère Group's obligation to honour the consequences of an unfavourable court ruling," said Thierry Funck-Brentano, co-managing partner of the Group. "Hence the decision to offer at auction, in total transparency, the 1972 Le Mans 24 Hour-winning Matra."