This year the new-look race schedule should also have a bearing on speed. Traditionally public traffic is allowed back onto the Mulsanne during the down-day on Friday, when there's no track activity and teams revert to race-prep in the garages instead.
This year track activity starts on Thursday, and the circuit remains live right through to the end of the race, with no break for road traffic.
"Usually we have the break between the test day and the race, and then the Friday break also, and all of that affects the track evolution, which has to begin afresh most days," adds McGregor. "This year the race is live from the start of practice to the end of the race with no break, so we'll see a track that'll rubber-in and evolve that much quicker. There's also more track activity on Thursday-Friday, and so long as the conditions stay relatively dry and relatively consistent that should make for a much faster race as there will be a lot more grip available than usual as the road traffic won't have had a chance to run through an remove the race rubber that's been laid down."
This year Goodyear will look after five cars in the LMP2 class for its first year back in international motor racing as a tyre supplier. It's the parent company for former supplier Dunlop but the firm has done much more than just re-badge the same old rubber.
"We've been working on this [return] for two years in the background," adds McGregor. "All of this season's tyres have brand-new materials in, and no materials that were ever raced under the Dunlop brand.
"We chose to come back with the LMP2 class because of the stability it offers us, and the chance to learn. With LMP1 and Hypercar and LMDH it's all still in a state of finding its feet and where it will go in the future. But for LMP2 you have stability with the manufacturers, performance levels and a lot of challenges with the array of drivers it attracts – you have bronze-graded amateur drivers lining up with full professionals from all walks of the sport. It gives us a lot of knowledge for doing it. LMP and GT still is of interest to us, but it's better to focus your knowledge on one area first rather than stretch yourself over too many."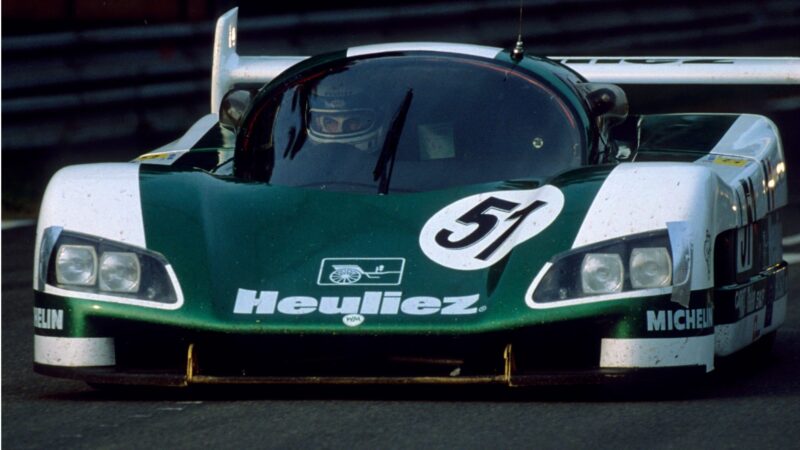 So, with new rubber, and perhaps more favourable conditions, what sort of performance hike could we expect?
"I would expect to see lap time gains of at least one second," says McGregor. "Looking at the improvements we've seen from the grand prix tracks we've already raced at in the World Endurance Championship this season, it should easily be a second gain at Le Mans, if not a bit more. Obviously, the overall conditions will have a big part to play in that, but I expect most cars to be a second up the road from where we were last year."