New hypercar regs to pit Toyota vs Aston Martin Valkyrie at Le Mans in 2021
- Last updated: December 5th 2019
Aston Martin and Toyota first to confirm entries for the 2020/21 World Endurance Championship & Le Mans 24 Hours under new hypercar rules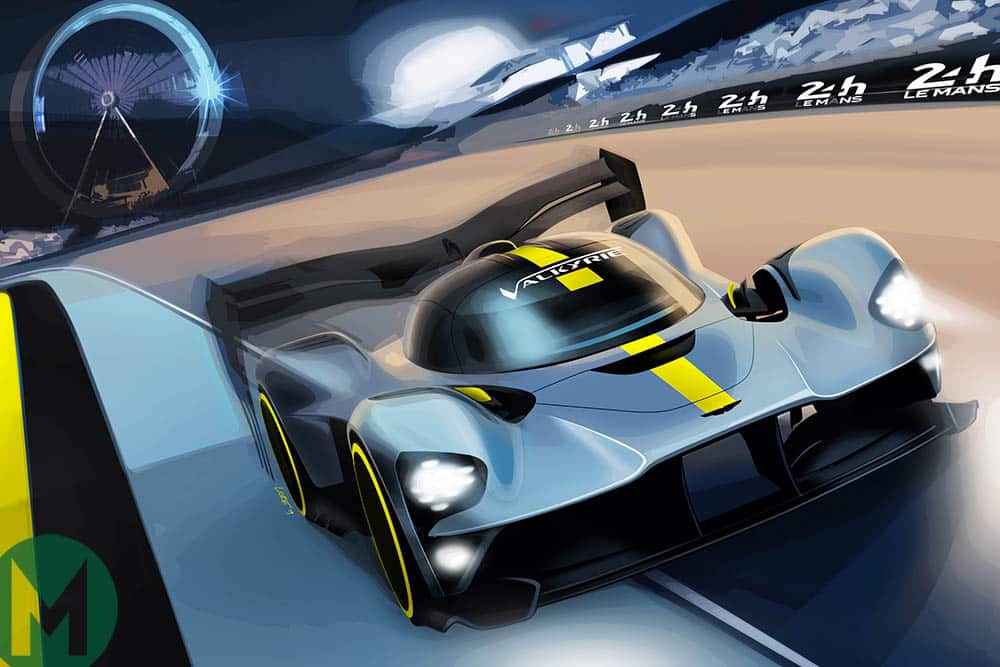 Illustration of Aston Martin's Valkyrie WEC sports car Image: Aston Martin
Aston Martin and Toyota have confirmed that they will compete for overall victory in the 2021 Le Mans 24 Hours after new hypercar rules were confirmed.
The British manufacturer will enter its Valkyrie hypercar in the 2020/21 World Endurance Championship season, which culminates at Le Mans.
Toyota will base its hybrid entry on the forthcoming GR Super Sport, shown below.
They are the first manufacturers to confirm entries under the new rules for the top-level sports car category, which were announced today. The regulations will introduce a balance of performance (BoP) system to ensure close racing.
The category replaces the current LMP1 rules and was announced by the Automobile Club de l'Ouest, (ACO), which runs WEC and organises Le Mans. It will allow road car-based models, such as the Valkyrie and GR Super Sport, to compete with prototypes. The rules are also designed to limit the advantage of hybrid models over cars that don't use the electric technology.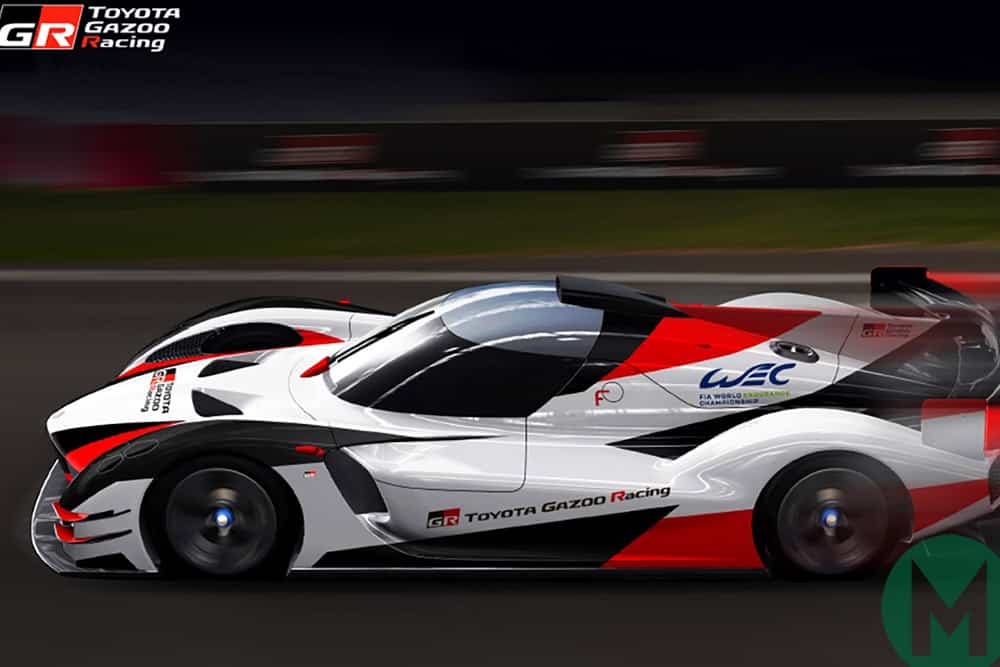 Illustration of Toyota's GR Super Sport contender Image: Toyota
Manufacturers can choose to build a prototype in the style of a hypercar, or to base the model on a road-going example, of which at least 20 cars have been built over a two-year period. The category may be labelled hypersport.
Cars will weigh at least 1100kg, with 750hp of power, and are expected to complete one lap at Le Mans in 3min 30sec at race pace, which is slightly slower than Toyota's current LMP1 car.
Restrictions on hybrid cars, which limit power output are meant to ensure that conventional models can compete for overall victory, with a Balance of Performance system, currently used for GTE cars, being introduced.
McLaren has expressed an interest in returning to top-level sports car racing under the hypercar rules. Koenigsegg, the niche Swedish supercar manufacturer is also said to be looking into an entry.
Aston Martin's Valkyrie has been designed with input from Adrian Newey, Red Bull Racing's chief technical officer. It's powered by a 6.5-litre, naturally aspirated V12 engine and the first road cars are scheduled to be produced this year.
"We have always said that we would one day bring Aston Martin back to Le Mans with the intention of going for the outright win when the time was right – now is that time," said Andy Palmer, Aston Martin's CEO. "The Aston Martin Valkyrie is primed for such a challenge and sits perfectly within the ACO's new 'hypercar' rule framework."
The Toyota GR Super Sport has a 2.4-litre V6 engine, with hybrid power and four-wheel drive. It is being developed at the company's technical centres in Fuji, Japan and Cologne, Germany.
"I am pleased to confirm that Toyota Gazoo Racing will continue its challenge in endurance racing beyond the current regulations," said Shigeki Tomoyama, president of Toyota's motorsport division. "Thank you to the ACO and FIA for their hard work in finalising these regulations, which we hope will bring about a new golden age of endurance racing, with several manufacturers fighting for Le Mans and the FIA World Endurance Championship."