His success earned him a drive with Maserati's Camoradi team in the 1960 Targa Florio, which he was on course to win until a stone punctured his fuel tank. Local fans rushed to his aid with bottles of petrol but it wasn't enough to take him back to the pits and Vaccarella retired.
The wealth of Count Giovanni Volpi funded a drive with the aristocrat's Scuderia Serenissima outfit for the next two years. Vaccarella finished fourth at the Targa Florio in a Maserati Tipo 63 Birdcage and made his Formula 1 debut in an Alfa Romeo-powered de Tomaso at Monza in 1961.
Vaccarella made only four F1 starts, preferring the 3- and 4-litre sports cars to the 1.5-litre grand prix cars and in 1962 the results started to turn his way and he finished third with Jo Bonnier in Serenissima's Porsche 718GTR, despite total brake failure from lap three.
His growing reputation brought the call from Ferrari in 1963, although that year was best forgotten after losing out at Sebring, being prevented from starting the Targa Florio when his licence was confiscated following a road accident, and breaking his arm in a Nürburgring crash that ruled him out of the rest of the season.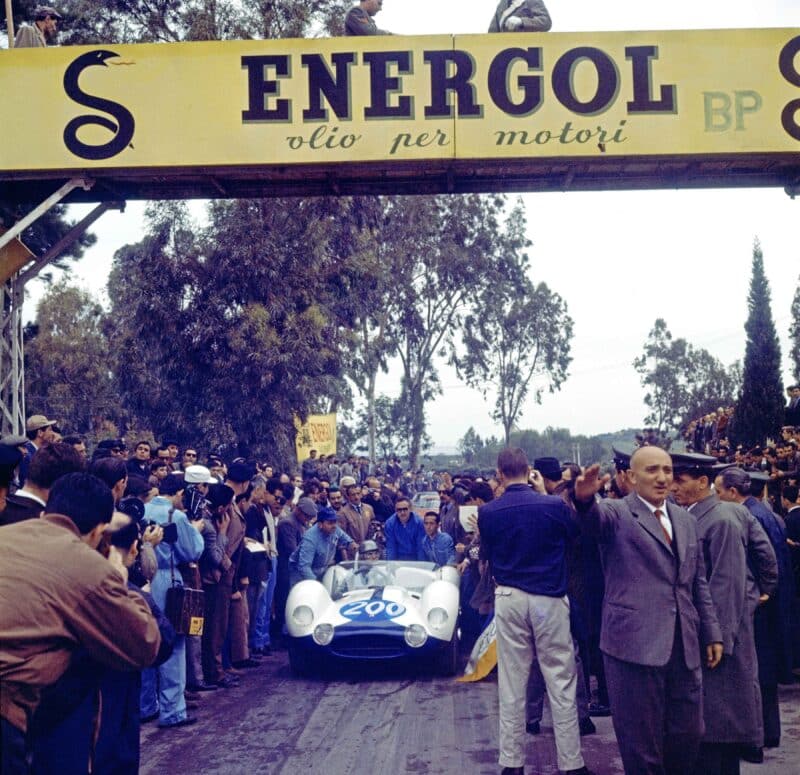 But his time would come in 1964 when he followed a second-place at Sebring with victory in the Nürburgring 1000Kms with Ludovico Scarfiotti and then a win at Le Mans in the Ferrari 275P with Jean Guichet; the pair making their way up the order as the Ford GT40s and Ferrari 330Ps ahead all dropped out or suffered delays.
Ferrari didn't contest the Targa Florio that year but returned to the hills around Palermo in 1965, where the local boy won by four minutes with Lorenzo Bandini. His reward: a works drive in the Italian Grand Prix ended in a blown engine.