Why this Aston Martin LM5 could fetch €1m
- Last updated: December 5th 2019
Part of a trio of Aston Martin works racers, this 1931 LM5 raced at Le Mans in period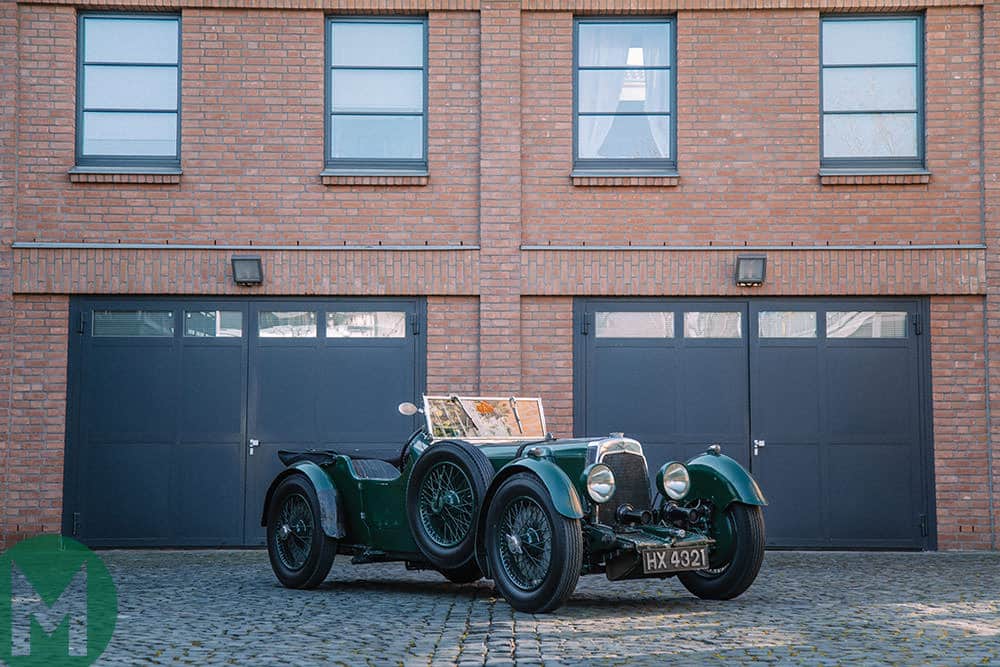 Image: Scott Pattenden ©2019 Courtesy of RM Sotheby's
The first of Aston Martin's 1931 works racers is to go on sale at RM Sotheby's Villa Erba sale, and it's a significant part of the marque's racing history.
For that reason, the 1931 Aston Martin 1.5-Litre International 'LM5' could fetch €1,000,000-€1,400,000 (£864,000-£1,210,000) on May 25.
The Aston Martin is still for sale as it failed to change hands during the auction.
In the 1920s, Aston Martin had gone bankrupt, with Motor Sport reporting in hindsight, "the gallant little company were forced into liquidation, having built some 50 odd touring cars in all… " after it displayed its new models at the 1925 Olympia Motor Show in London.
In 1927, AC Bertelli purchased the company for £10,000 (around £400,000 now) with a plan to produce another racing car, following on from the four LM models that had competed in the UK and on the continent in the decades previous.
Funding in the post-depression decade was provided by H J Aldington of Frazer Nash, and as a result Aston Martin could run three LM cars: LM5, LM6 and LM7.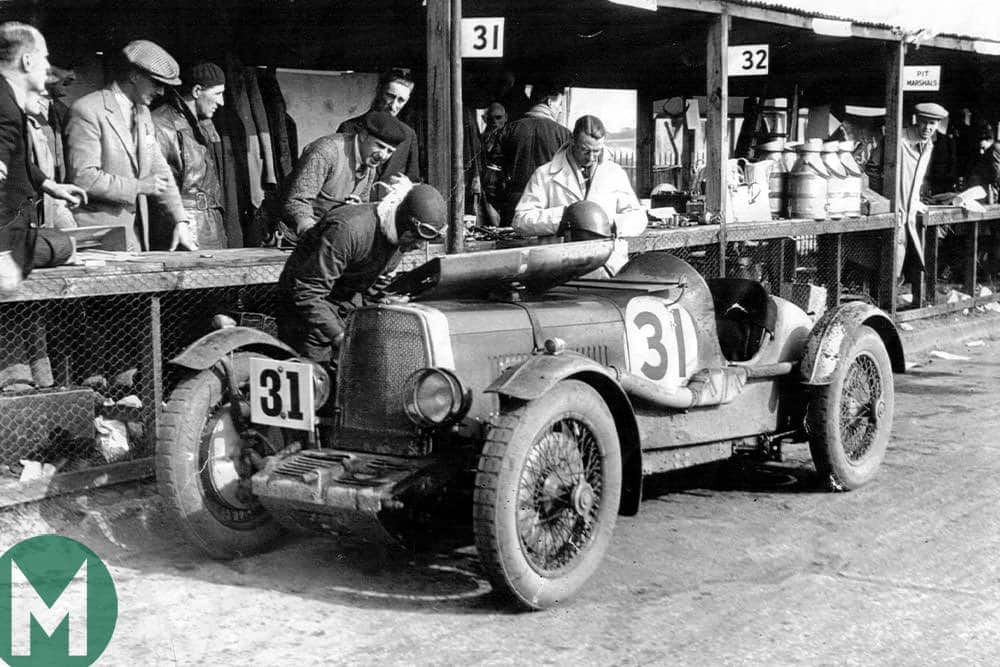 Courtesy of the owner // RM Sotheby's
Chassis noLM5 was the first Aston Martin works car built in 1931, developed by Bertelli. Motor Sport praised the new Aston Martin owner, writing in 1930: "Such results are not achieved without wide knowledge and careful preparation, and their success is mainly due to Mr. Bertelli's great experience of motorcar engineering, and to his ability as a designer.
---
More: The 1931 Aston Martin team cars
---
"It is indeed rare that one finds a designer with sufficient grasp of his subject to be able to follow the construction of his car from the drawing board, through all the stages of experiment and manufacture, until he finally drives it to success in an important event; and when one finds such a man, his products are bound to be something to reckon with in competitions."
This car is powered by a Renwick and Bertelli 1.5-litre four-cylinder overhead camshaft engine and could reach speeds of 90mph.
In its debut at the Brooklands Double 12 in 1931 (above), the LM5 was driven by 'Bentley Boy' Clive Gallop, with Sir Malcolm Campbell at the wheel in practice. Even though adverse weather conditions descended on the circuit, LM5 finished second in class behind its sister car, LM6.
It retired from Le Mans that year, but took second in class at the Ulster Tourist Trophy, and first in class at August's RAC Tourist Trophy. This was the best season yet for Aston Martin, and LM5 was part of the triumphant trio.
It passed through private owners, with a Mr Roland Hirons purchasing it after the 1933 RAC Rally (in which LM5 competed) for £185, keeping it intact for more than 50 years. The car was then sold to an owner who took it to Aston Martin specialist Ecurie Bertelli, which restored the car to a close-to-original specification.
The car keeps its original engine casing, although the engine was completely rebuilt, and David Brown Engineering built new running gear for the car – but it keeps much of its original parts including the patina visible on the bonnet.
As one of the cars that brought Bertelli joy in tough times, and kept Aston Martin racing, it's no wonder that LM5 could fetch seven figures in May.