Bring historic motor sport home at our 2023 Goodwood track day
- Last updated: February 9th 2023
Join Motor Sport's exclusive Goodwood Track Day this March and follow in the wheel tracks of racing's greats
A crowd of thousands will flock to Goodwood this April, as the 80th Members' Meeting draws the best of springtime historic racing.
A few weeks before the the classic cars and professional drivers engage in committed scraps on track, Motor Sport readers have the opportunity to take to the circuit in our March 3 Goodwood Track Day.
We have limited numbers and exclusive use of the famous track to ensure that you get the most out of a full day at the Goodwood Motor Circuit.
Each ticket includes a buffet lunch and refreshments, helmet hire and use of the Jackie Stewart Pavilion or Race Control, offering a lounge, dining area, and terraces overlooking the paddocks and pitlane.
Hospitality tickets are available for guests to take advantage of the hospitality area, buffet and refreshments. Tickets are also available for additional drivers.
---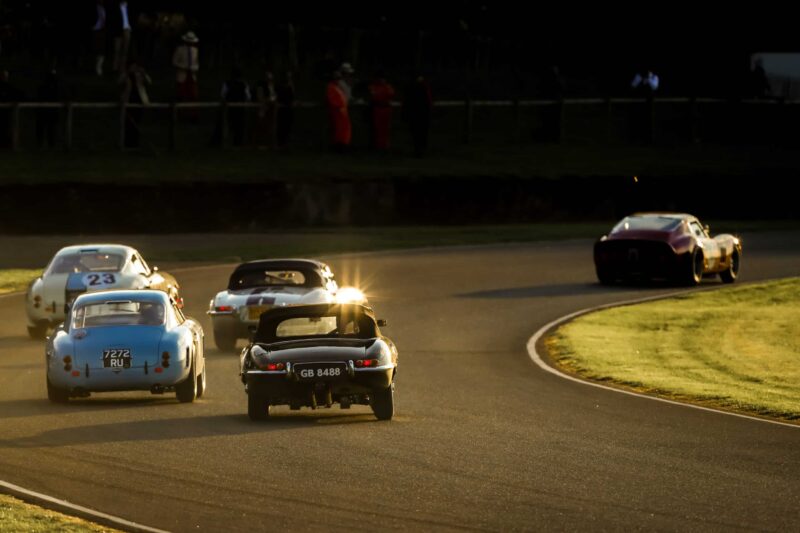 Goodwood Track Day
Friday March 3, 2023
Book your place for £499
---
The day will begin with a driver welcome and safety briefing before the pitlane opens. Stewards and flag marshals will oversee the day; cars will need to pass a static noise test with a 105dBA limit.
Car tickets start at £499, with additional drivers at £99. Hospitality tickets are £55.
One of the highlights of any Motor Sport track day is the chance to chat with like-minded drivers and guests: expect a relaxed and friendly atmosphere in the paddock, with a variety of cars in action.
Previous events have included a stately Jaguar Mark 1; throaty AC Cobra 289, and screaming Ferrari 458 Speciale. Our summer track day featured a fearsome-looking Lotus Exige V6 Cup R that dominated the pitlane, but couldn't completely overshadow a rare Lotus R340, an Aston Martin Vantage AMR V12, Lister Knobbly, nor a bright MGB.
The range of cars was matched by guests: from individuals out for a blast to drivers with support crews or instructors, all driving cleanly on the historic circuit.
Click below to secure your place on this exclusive track day.