"All I ever wanted to do was make a living racing cars" - Porsche factory driver Long retires
Porsche's only American works driver is calling time on his racing career with the manufacturer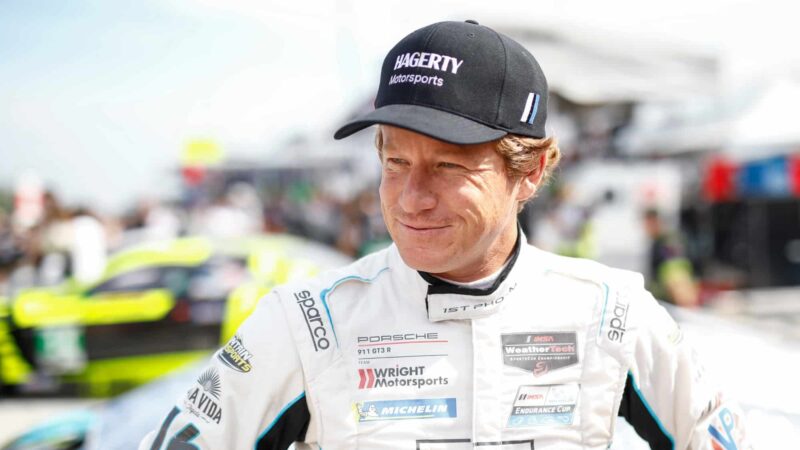 In 2003, when Patrick Long joined Porsche Motorsport, he was the only American driver on the team's factory roster. Last month at Petit Le Mans, where he ran what he says was his last race as a full-time pro, he was still Porsche's only American works driver.
"I won't be on the grid at Daytona next month," he says. "Ironically, I've gotten a few phone calls [with offers of rides]. But I've made a made a pledge to myself to focus on other projects and opportunities. I'm not calling it retirement. I'll continue working with Porsche Cars North America as an ambassador for their motorsport activities and new performance cars."
Over the past two decades, Long squired Porsche-powered prototypes and a seemingly endless series of 911 GT cars to class victories at Le Mans, Daytona and Sebring, not to mention the Bathurst 12 Hour, the Nürburgring 24 Hours and the Baja 1000, plus five American Le Mans Series and Pirelli World Challenge championships. But early on, he recognized that there was more to life than what he could see from the confines of the cockpit.
While other young drivers spent their free time analyzing data, working out and playing video games, Long immersed himself in Porsche's heritage and became the boyish, friendly face of the company in North America. He vintage-raced historic Porsches and enthusiastically represented the company at car shows and media events. He also burnished his own brand by co-founding Luftgekühlt, described as "an experiential car culture event centered around a tightly curated list of historically significant or interesting air-cooled Porsches, both race and street."
Although he turned 40 last summer, Long was still on the pace in the GTD class of the IMSA WeatherTech SportsCar Championship; he finished a close second in the title battle as recently as 2020. But by the end of last season he was ready for a new challenge. "I still love driving, and I still plan on racing on my terms, mostly for fun," he says. "But I've always been upfront with Porsche that I had ambitions to grow within the company."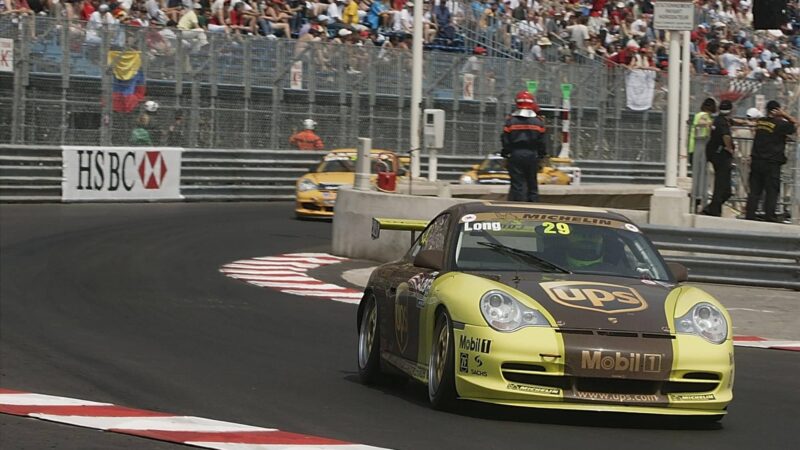 Long has made tough, life-changing decisions before. In fact, one of them – a gut-wrenching choice to bail on his lifelong goal of making it to Formula 1 – was how he landed at Porsche in the first place.
Growing up in Southern California, Long can't ever remember a time when he wasn't an obsessive racing fan. "I was at Ascot every Thursday night watching speedway, and Saturday night, the World of Outlaws, and Sunday, demolition derby," he says. "I remember my mom saying. 'I'll buy you a new Nintendo game if you stay home this weekend.' And I'm like, 'Are you kidding me? The World of Outlaws is in town. See ya.'"
When he was five, Long was gifted a hand-welded go-kart picked up for $75 at a garage sale. He started racing when he was eight, won his first national championship when he was 10 and moved to Italy to race for CRG at 15. He was the first American in 20 years to win an international kart race in Europe, a feat that led to an Elf Formula Campus scholarship and relocating to Le Mans. Next came two impressive years in British Formula Ford.
When his career stalled from a lack of money, Long was selected to compete in the inaugural – and notorious – Red Bull Driver Search against 15 other young Americans. He was devastated when he failed to make the cut. (Scott Speed got the gig, and he rode it all the way to F1.) But Porsche liked what it had seen of Long. After testing him and subjecting him to a battery of interviews, Porsche offered him a slot on its junior team.
"I called up everybody who would take my call and told them, 'I can chase the Formula 1 dream a little longer or I can sign this sports car deal.' And every single person said to me, 'Are you an idiot? Sign the fricking deal,'" Long recalls. "I never looked back. I never said, 'I beat Danica. I beat Sam Hornish. I beat Fernando Alonso.' In 2003, I attended Le Mans as a spectator and I thought to myself, 'I wonder if I'll get a chance to race here one day.' And literally 12 months later, I was on the top step of the podium.'"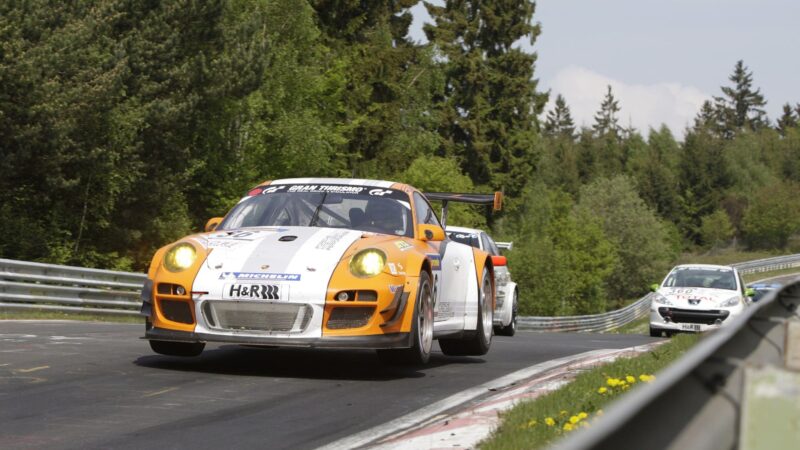 During his early years, Long's red hair seemed emblematic of his aggression on the track. Although this caused some bruised feelings in the paddock, it sped his climb up the totem pole. He won three races overall in a Porsche-powered Crawford during the glory years – read: insanely competitive – of the Daytona Prototype era, then did a full season in a Penske Racing RS Spyder, surviving knock-down, drag-out fights with Audi turbodiesels and Acura LMP2 cars.
Since 2009, Long raced almost exclusively in 911s, and the rear-engine GT car proved to be a perfect fit for his driving style. "I grew up on loose surfaces, racing go-karts on the street, so I'm not a big aero/downforce guy," he says. "The 911 is a tricky car to drive because of the mass over the rear axle. It definitely sends a chill up your spine when you drive it on the edge in a high-speed corner. But those skills transitioned really well when I jumped into a front-engine V-8 Supercar or a NASCAR Nationwide car or even a front-wheel-drive Seat World Touring Car. After cutting my teeth in 911s, everything seemed to be pretty seamless."
Naturally, Long says, there were some races that got away. Breaking down late while leading at Daytona in 2008 still hurts, and he admits that winning overall at the classic enduros would have been sweet. But he reflects on his career without regrets.
"All I ever wanted to do was make a living racing cars. So far, so good," he says. "I've seen 20 or so countries and stood on the podium at places like Le Mans, Indy, Monza, Sebring, you name it. Racing doesn't owe me anything."