Lyn St. James: from secretary to Indianapolis Rookie of the Year
- Last updated: September 24th 2021
She continues to act as an advocate for women in motor racing and Preston Lerner details how Lyn St. James defied convention to race in an era it was actively discouraged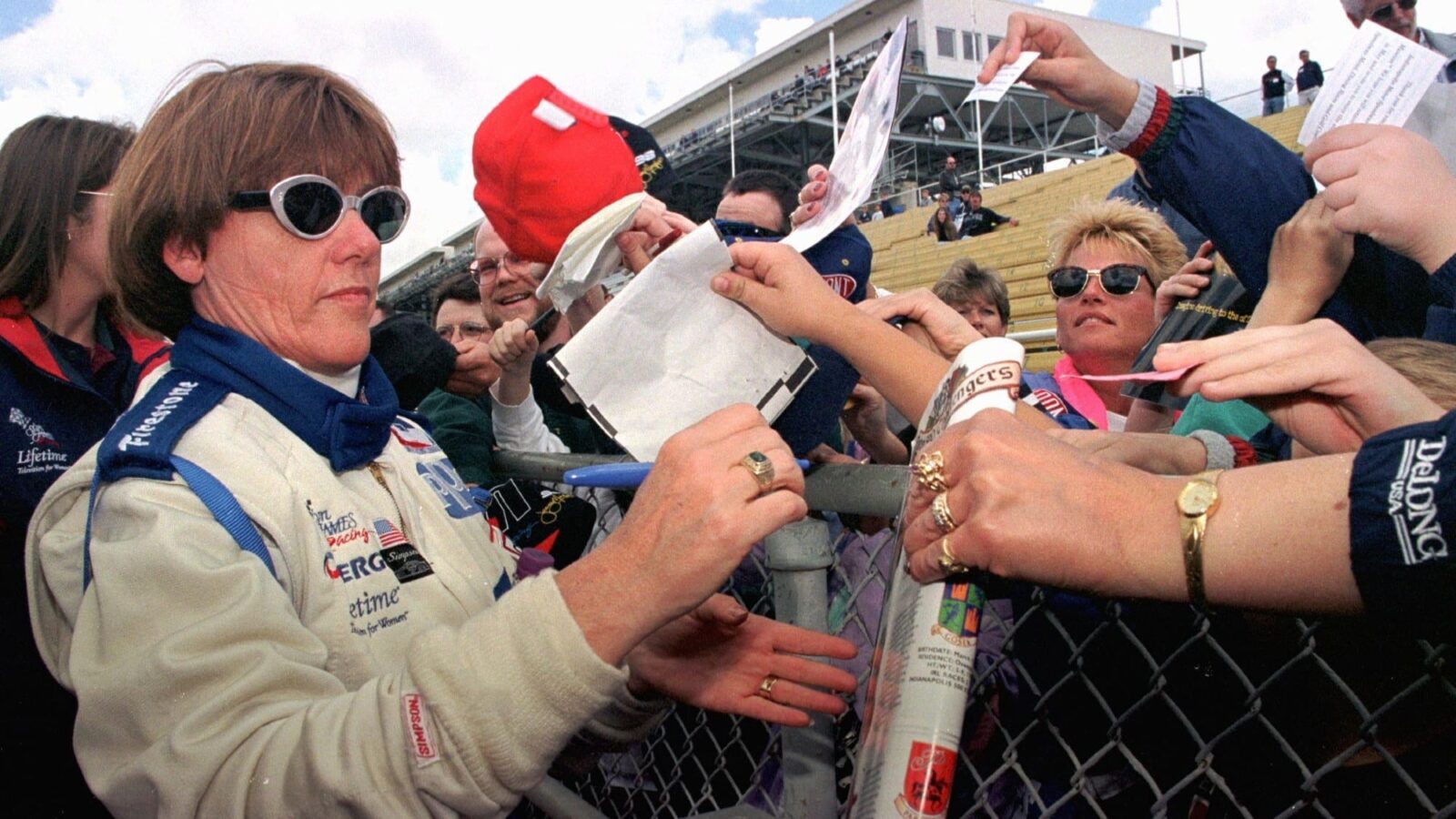 By the time Carlos Reutemann died this past summer, he'd devoted much of the previous 30 years to politics, so most younger Argentinians probably remembered him more as a statesman than as a mercurial driver who spent a decade near the top of Formula 1.
Lyn St. James suffers from a similar case of mistaken identity. Earlier this month, now 74 years old, she received the Cameron R. Argetsinger Award for Outstanding Contributions to Motorsports from the International Motor Racing Research Center at Watkins Glen for being "a pioneer for women in motorsport" – and deservedly so. Nobody has promoted women in racing more tirelessly or effectively. But her work as an advocate has obscured the fact that, in her day, St. James could wheel a car with the best of them.
In 1990, co-driving a Jack Roush-prepared Mercury Cougar with Robby Gordon and Calvin Fish, she scored GTO class wins in the endurance classics at both Daytona and Sebring. Two years later, during a frigid Indianapolis 500 when 13 cars crashed – including the pole-sitter, on the pace lap – she soldiered on to an eleventh-place finish and earned Rookie of the Year honours.
But perhaps her best day came at Watkins Glen in 1985 in a factory-backed Ford Mustang prepared by Roush Racing. Because her regular co-driver, Bruce (later to become Caitlyn) Jenner wasn't available, Whitney Ganz was penciled in as his replacement in the 500-kilometer enduro.
"I have never been that consistently in the zone," St. James recalls. "I came in for the stop when we were supposed to change drivers, and I didn't get out of the car. I swear to God, I didn't pre-think this through. Whitney was trying to get the net down, but I wouldn't release it. I didn't release my seat belts. I just sat there. I can see [team manager] Charlie Selix's eyes to this day, looking at me through the windscreen. He was livid. But I just kept shaking my head, no. I was in the zone, and I won the race."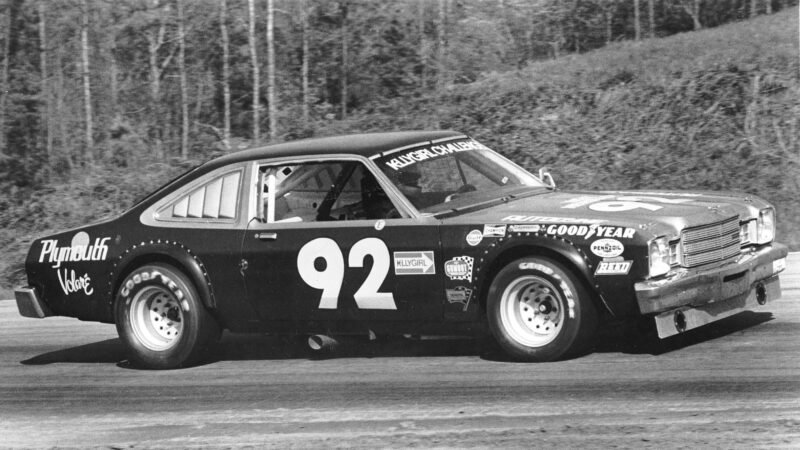 Victory notwithstanding, her crew was pissed that St. James had disobeyed team orders. They didn't join her for the podium celebration, and by the time she got back to the garage, all of the gear had been loaded. "I couldn't believe the car wasn't there and everybody had gone," she says. "Then I turned around and saw [motor sports insurance maven] John Gorsline and Brian Redman [who'd finished third overall in a Group 44 Jaguar XJR-5] standing there with a bottle of champagne. So we popped it right there."
On that day, St. James became the first – and, to this day, only – woman to win a major-league IMSA race driving solo. Not bad for a woman who got hooked as a 27-year-old secretary attending an SCCA driver's school with her then-husband. "I got more excited about it than he did," she says. "He said, 'Do you want to do this?' I'm like, 'Yes!'"
At first, racing was just a hobby. But before too long, she decided to chase a national championship. Then she attended the SCCA Runoffs – the Super Bowl of American club racing – and saw how operations like Group 44 approached the sport.
"I realized I had to raise my game," she says. "I had to have a crew. That meant I needed sponsors. So I put my business hat on and said, 'Okay, I have to become a professional.'"
Easier said than done. Nowadays, there are several initiatives designed to give women an opportunity to climb the racing ladder, from W Series to the FIA's Women in Motorsport Commission. But in the 1970s, women were marginalized like sideshow performers, if not discouraged from racing altogether.
Fortunately, in 1979, a separate prize-money fund was being offered to women competing in the Kelly American Challenge, IMSA's series for showroom stock-style cars. St. James dominated the distaff field and earned a championship in a Plymouth Volare (!). The publicity she generated got her a ride in the 24-hour enduro at the Nürburgring, where she claimed a class victory in an AMC Spirit (!!).
Alas, St. James wasn't besieged by job offers when she returned to the States. But while making ends meet working on the Ford stand at a car show in Las Vegas, she met and impressed Walter Hayes, the legendary public relations impresario who'd famously persuaded Ford to fund development of the Cosworth DFV F1 engine. Through Hayes, she was able to pitch herself to Ford executives, and this led to a factory ride in 1981.
St. James spent most of the next decade driving Ford-powered prototypes and GT cars. Although she was a tick slower than the best of her rivals, she was fast, consistent, reliable and easy on equipment – attributes that made her ideal for endurance racing.
"She was a solid teammate who did a fantastic job," says Scott Pruett, who co-drove with her, Bill Elliott and Tom Gloy to a class win at Daytona in 1987. "She's one of the few women who made a massive mark on the sport."
As a driver, St. James preferred tracks featuring high speeds and high commitment. "Of course, that was a very good asset at Indy because it's four high-speed corners," she says. But getting onto the Speedway turned out to be tougher than actually driving around it.
St. James pestered Indy car owner Dick Simon for several years before he finally agreed to give her a test and four more years to line up the sponsorship for a ride. But she took to Indy like a duck to water, racing there seven times. In 1995, she qualified sixth with a time that briefly put her on the pole at the top of the famed scoring pylon. "That was one of the sweetest memories I'll ever have," she says.
There will come a day when a woman wins the Indy 500. When she does, she'll have St. James to thank, not just for her feminist advocacy but also for showing a skeptical male-dominated world that female drivers aren't just pretty faces.