Racing drivers generally stick by an unwritten golden rule: don't get mixed up with rivals fighting for the title if you are out of the picture. Jones broke that one, probably through clumsiness rather than malice, but it took most of the tension out of what was already a long-shot title battle. At 35 points down coming into the weekend, O'Ward was always up against it and when his right-rear driveshaft broke on lap 18 as a direct consequence of the contact his bid was done.
But Palou still had a job to do. Penske's Josef Newgarden remained mathematically in contention and had done his best to exert pressure by taking pole position. But in the race he had no answer for an inspired Herta, who came from 14th to pass Newgarden for what was effectively the lead on lap 33 of 85. Behind the lead battle Palou kept out of trouble following an early scare when he thought he'd damaged his nose against Jones in the O'Ward punting incident. He got away with that one, and now shadowed team-mate Dixon to the line for a safe fourth place to become the youngest champion since the Kiwi took the first of his six crowns in 2003 at just 23.
Palou's remarkable title naturally overshadowed Herta's victory. But Bryan's boy was on fire at Long Beach. Using plenty of his push-to-pass powerboost and the softer red-walled Firestones early in the race, Herta had torn through the field to take back-to-back victories in his home state of California. In all he won three races this year, equal to Palou's tally, and is rated very highly by his Andretti Autosports team. There's plenty of talk at the moment about Michael Andretti expanding his impressive racing empire that already encompasses Formula E and Extreme E to include an F1 interest in the near future. If that comes to pass, might we see Herta line up on a grand prix grid? Brown has already promised O'Ward a run in a McLaren later this year at the Abu Dhabi tests. Indycar's bright new generation of striking talent have everything before them.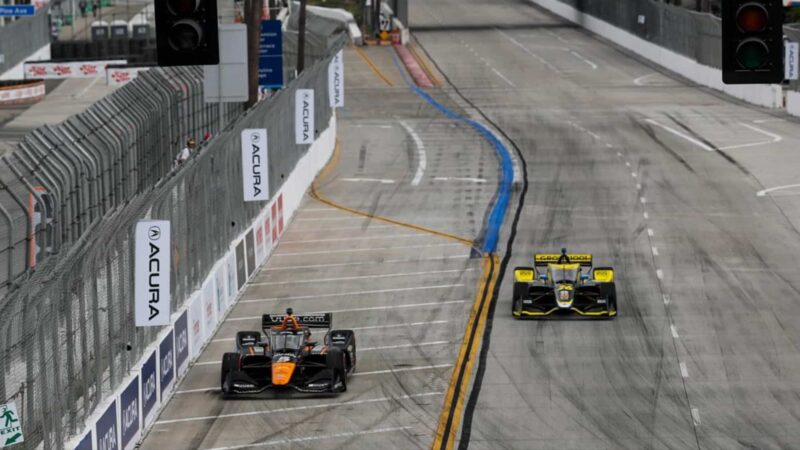 But none of them need a back-of-the-grid F1 shot to improve their professional lives. They're all probably better off sticking with IndyCar, which is getting back to its best under Roger Penske's gimlet eye. This had been a fantastic season over in the US, with nine drivers claiming victories in the 16 IndyCar races. VeeKay was another of the new guard to taste success, but 2021 wasn't just about the youth movement: who can forget Helio Castroneves winning a classic Indy 500 to join AJ Foyt, Al Unser Sr and Rick Mears as a four-time Brickyard winner? Or ex-Sauber F1 ace Marcus Ericsson smashing into the back of Sébastien Bourdais at the new Nashville street track, then coming back to take his second win of the season? The old guard are far from spent, Will Power joining team-mate Newgarden as a race winner, during what amounted to a strangely muted campaign for Penske.
And that man Dixon can never be discounted. The reigning champion hit the top step only once this year, at the Texas Motor Speedway, but he still plugged away to finish fourth in the points. And he surely played a role in Palou's success. The new champion is a bright lad and knows he has the best example of a top IndyCar driver to learn from and he's paying attention to everything Dixon does, both on and off the track. Now having hit the top at such a precocious age, there's every reason to believe Palou has it in him to match and even surpass Dixon's records – although with such a depth of talent in IndyCar right now it's hard to believe any single driver will 'do a Michael Schumacher or a Lewis Hamilton'. A new golden age of American single-seater racing is upon us.