The car that immortalised The Intimidator
- Last updated: December 4th 2019
Dale Earnhardt Sr's 1994 NASCAR championship-winning stock car is up for auction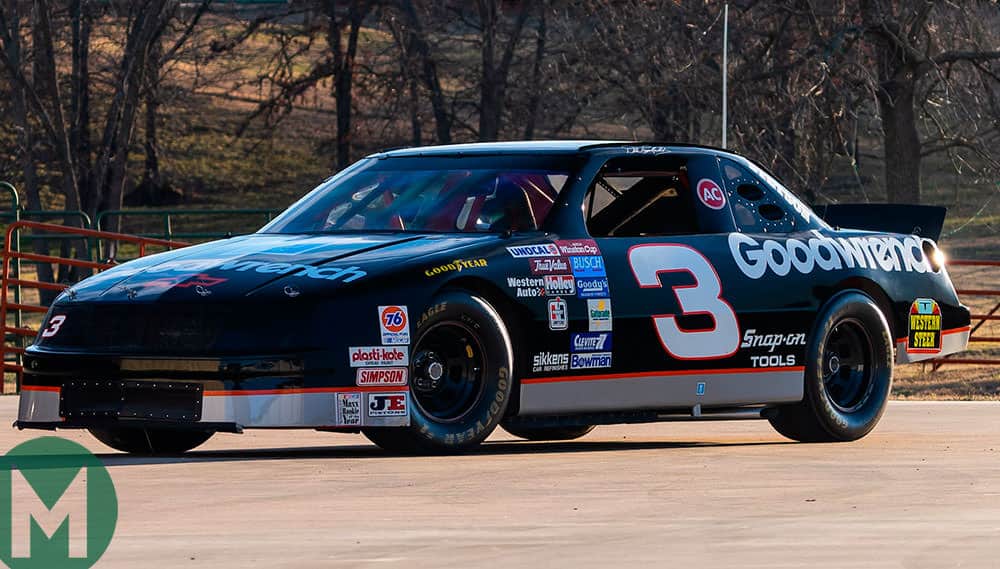 Only three drivers are 'seven-timers' in the world of NASCAR: Richard Petty, Jimmie Johnson, and Dale Earnhardt Sr.
And it's Earnhardt whose memory is celebrated at almost every NASCAR race, with the tragedy of his death in the 2001 Daytona 500 etched into the psyche of every NASCAR fan watching it that day.
He was, as many champions are, a divisive figure – and it's no wonder that a driver nicknamed 'The Intimidator' split opinion with his aggressive on-track manner.
At Mecum's auction at Phoenix, in the United States on March 14-17, Earnhardt's 1994 Chevrolet Lumina stock car will go on sale with an estimated price of $200,000 – $300,000.
This isn't your average rolling stock car chassis. This is the stock car that clinched Earnhardt's record-equalling seventh NASCAR Cup Series (then Winston Cup), when he finished second at the Atlanta 500 in the season finale to beat Mark Martin and Rusty Wallace to the title.
---
More
---
He scored two NASCAR Cup Series race wins in this Richard Childress Racing-run machine, as well as two second-place finishes and two thirds.
Not only did that championship make Earnhardt a legend, it also cemented the no3's place in history.
For an estimated $125,000, Mecum's auction also features a 1989 Chevrolet Lumina – unrestored – that Earnhardt ran at Watkins Glen and Sonoma and the orange Wheaties/Goodwrench car that Earnhardt ran to fourth in the 1993 All-Star Race at Charlotte.
NASCAR's favourite son, Dale Earnhardt Jr, has two cars in the auction with a 2004 Chevrolet Monte Carlo – winner of that year's Golden Corral 500 at Atlanta – that is estimated to sell for up to $175,000 and a Budweiser sponsored car that Earnhardt Jr ran at Watkins Glen in 2006 (up to $125,000).