Nigel Mansell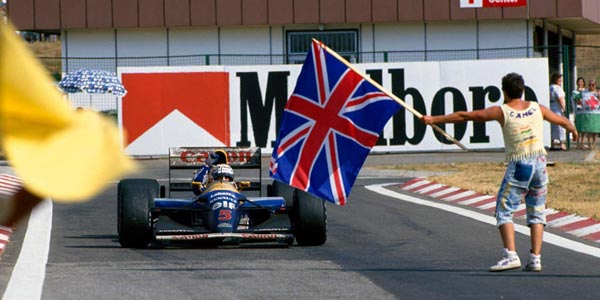 Nigel Mansell, Hall of Fame nominee
Love him or loathe him, there's no denying that 'Our Nige' is a true racer – and today he's still full of fighting talk
By Simon Taylor
Surely no World Champion has provoked greater extremes of adulation and criticism than Nigel Mansell. From his earliest days in Formula 1 he was the darling of the British crowds: when he scored his first Grand Prix victory at Brands Hatch in 1985, and then went on to win his home Grand Prix four more times, the scenes of unbridled joy from the spectator banks were unprecedented. When he raced for Ferrari the Italian tifosi loved him too, and their name for him, Il Leone, was tribute as much to his lion-hearted courage as to his nationality.
Yet for much of his career he was castigated by some sections of the media. They wrote that he was difficult and paranoid with team managers and with team-mates, and prone to exaggerate the effect of painful injuries – accusations which Nigel robustly denied then, and denies now.
Continue reading 'Lunch with… Nigel Mansell' from the December 2009 issue
Should Nigel Mansell be inducted into the Hall of Fame? Vote below.
Voting for this year's Hall of Fame has now closed. Sign up to our newsletter to receive the latest updates.
Sponsored by