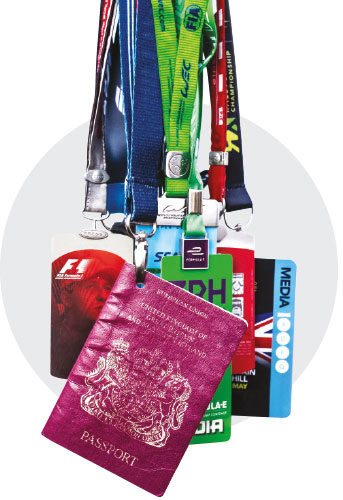 A poll carried out towards the end of last year on behalf of the Federation of British Historic Vehicle Clubs revealed that an impressive two million more people are now interested in classic cars than there were in 2016, when the figure stood at a still-healthy eight million.
It's a trend that's backed up by HERO, the Historic Endurance Rallying Organisation. According to its spokesman Craig Baker, HERO is seeing more and more participants in events ranging from its one-day 'Hero Challenge' (happening this month in Pershore, Worcestershire) to longer and more arduous competitions such as April's 10-day London-to-Lisbon, September's seven-day Icelandic Saga and, of course, the famous Le Jog (Land's End to John O'Groats) which will run its 25th edition in December.
"We've collated our own figures from 2018 and they show that we took entries from 242 drivers representing 22 nationalities and they covered 7200 miles across five countries while taking part in eight events," says Baker.
"There's no doubt that classic rallying has grown massively across the board, and we're encouraged to see quite a few younger people getting involved, too."
Baker says that many youngsters cut their teeth in endurance rallying as navigators, often in the passenger seats of cars owned and driven by their parents – but he believes they frequently go on to compete in cars of their own, despite the fact that buying something appropriate can be considerably more expensive today than it was a few years ago.
"Classic car values have clearly risen dramatically, but there are still plenty of entry-level vehicles out there that are eligible for our events – cars such as early 1980s Peugeot 205 GTis, for example, or VW Beetles and MGBs, all of which can be bought for sums in the low thousands."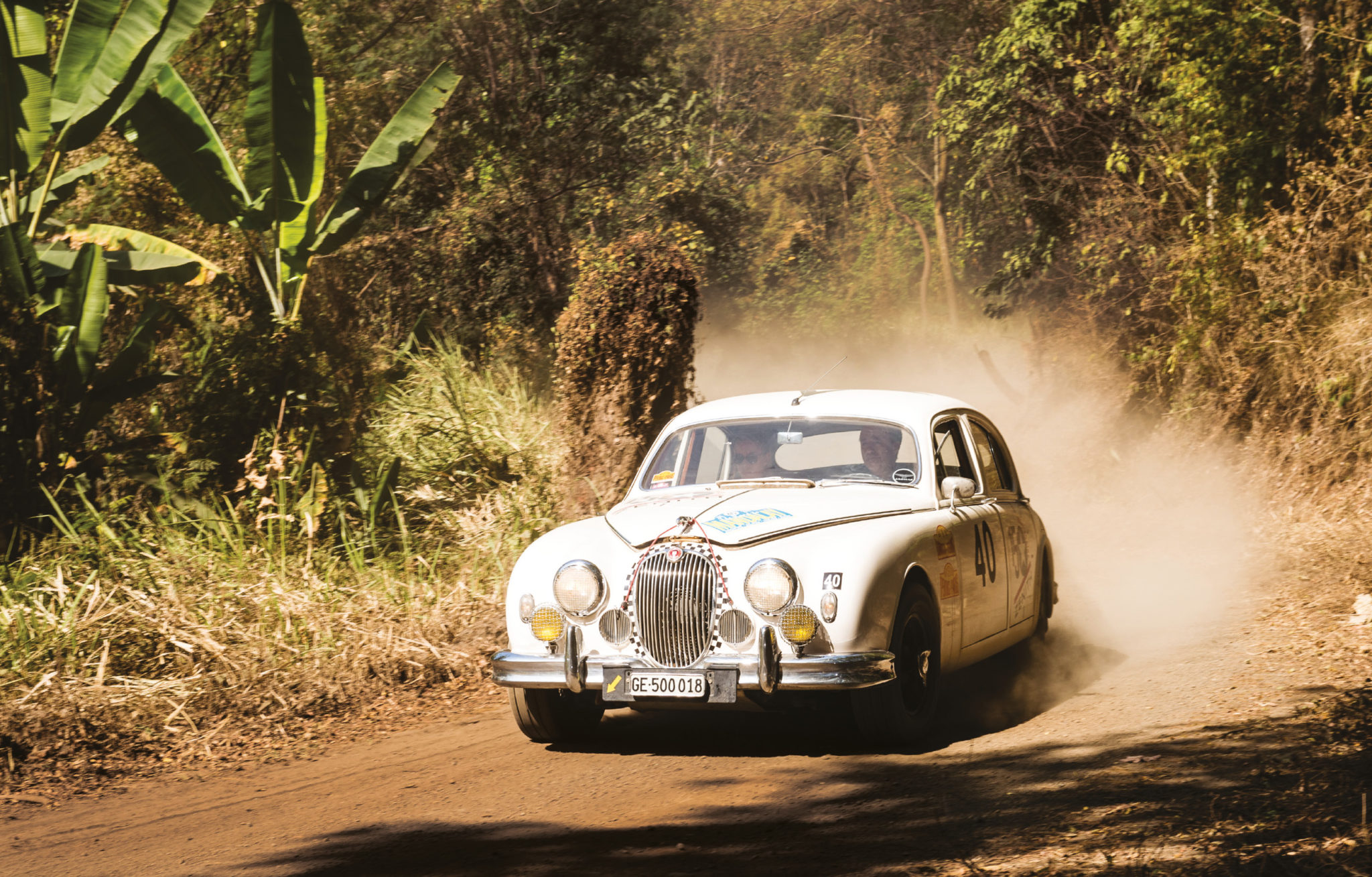 According to Baker, many first-time endurance rally competitors are surprised by how challenging the events are.
"The first one is always the most difficult – especially from the navigator's point of view, because he or she is under a lot of unfamiliar pressure to read the tulip diagram or road book accurately while having to watch the clock and give clear directions to the driver, often in the dark – but most people end up enjoying the mental challenge almost as much as the journey itself."
For people who are intimidated by the idea of plunging in at the deep end and signing up for a competitive event with absolutely no experience, HERO Events offers training days – and, says Baker, seasoned drivers and navigators are almost invariably keen to help novices through those first difficult outings.
"People do need to remember, however, that classic endurance rallying can be tough both on the competitors and the cars – so it's really important to prepare vehicles properly, and for those without the ability to do that themselves there are many professional rally preparation services available if an owner has the budget."
Indeed, it has to be emphasised that this is not exactly a cheap form of motor sport, with a standard entry for this year's Le Jog event costing up to £3700 and the London-to-Lisbon carrying a price tag of more than £9000.
Such figures pale into insignificance, however, compared with the expense of entering one of the truly epic events organised by the Endurance Rally Association, the original classic rally established in 1988 by the late and much-lamented Philip Young, who died in 2015 following a motorcycle accident in Burma.
"We took 242 drivers from 22 countries and covered 7200 miles"
In 1988, Young famously staged the first ever international rally for classic cars in the form of the Pirelli Classic Marathon, an event that attracted a slew of famous drivers and an audience of 6.2 million television viewers after being filmed by the BBC and aired as a documentary called The Great Chase.
The success of the event led Young to set up the ERA, which merged with HERO in August 2018 having orchestrated no fewer than 60 major international rallies running through 50 countries.
The most famous include the Monte Carlo Challenge, the London to Athens, Around the World in 80 Days (they really did) and, the best known of all, the Peking to Paris that was revived in 1997 in honour of the 90th anniversary of the original event. It was subsequently staged in 2007, 2010, 2013 and 2016 – with the seventh edition happening this year from June 2 – July 7.
But if you fancy taking part, you've already left it too late. Despite the £40,000 entry fee and additional costs for things such as fuel (c £5000), shipping the car to China (c £4000), Chinese import bonds (one per cent of your car's value), insurance (around £2000), flights to Beijing and an advised emergency 'float' of some $10,000, entries closed at the start of the year with no fewer than 120 cars signed up. If you're still keen to give it a go, you'll have a slight wait to be able to, seeing as the next running is 2022, keeping with the event's triennial theme.
Among this year's entry is the 1973 Citroën DS20 of self-confessed endurance rally addict Daniel Spadini, a Geneva-based car enthusiast who runs his own watch and clock-making business and admits to arranging much of his life around planning incredible journeys in the DS or his rally-prepared 1950s Jaguar MkI.
It will be his second Peking to Paris and the latest in a string of similar long-distance events in which he has competed, including the Rally of the Incas, Around the World in 80 Days, the Road to Mandalay and last year's Himalayan Challenge.
"It all started for me one day in 1997," recalls Spadini.
"I was watching the television news in a bar in Bangalore and saw all these wonderful old cars that had been entered for the recreation of the Peking to Paris rally – something that I had never even heard of.
"Although I owned some classic cars, including my Series 1 Jaguar E-type in which I compete in events such as the Tour Auto and Le Mans Classic, I had nothing suitable in which to do one of these rallies – but my mind was made up. I was going to get a suitable car and take part."
"It opened my eyes to the privilege of being away from normal life"
He realised his ambition three years later when he arrived on the start line of the Around the World in 80 Days, the longest rally ever organised which both started and finished in London, by way of China, Canada, America, and North Africa.
The car he did it in was the Old English White Jaguar MkI.
"I found a mechanic to help me prepare the car, and that soon made me realise that I actually needed to have him with me on the rally. It was lucky he came because, in Italy on day two, the engine packed up due to a cracked block. We managed to get back to Geneva, find a replacement engine, install it and rejoin the event in Istanbul two days later.
"It must have seemed like a disaster at the time, but the rest of the rally was so amazing that I've forgotten all the mishaps and just remember the rest," says Spadini.
"Doing that event immediately made me want to do more like it, because it opened my eyes to the privilege of being away from normal life for several weeks – it allows you to truly disconnect."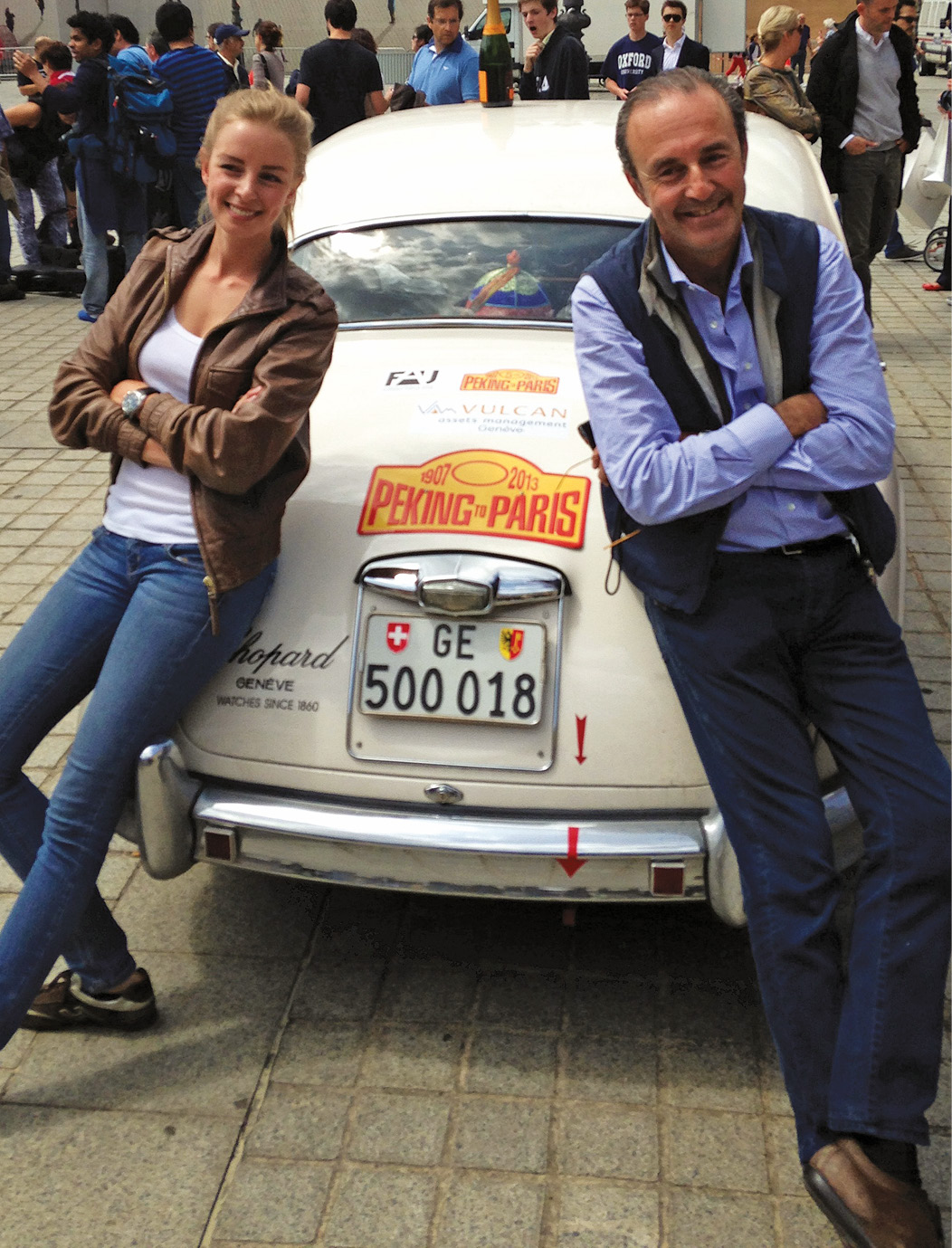 Spadini has completed every one of the many long-distance rallies he has entered and believes that, although careful car preparation is important, taking a positive attitude in the event of setbacks is essential.
"Problems always arise, but the key lies in the way you deal with them, especially since support from the rally organisers is really quite limited. If you break down, the crew may spend half an hour trying to help you repair the fault, but after that they have to leave you."
Although the Jaguar has proved to be a faithful warhorse in which Spadini has travelled around the world, he believes the DS20 he acquired in 2016 to be better suited to endurance rallying, which is why he used it for the 2018 Himalayan Challenge and has selected it for the Peking to Paris.
"I did the Inca Trail in a friend's DS in 2015 and was so impressed that I bought mine almost as soon as I returned home," he says.
"It was built as a rally car in around 1975 by the late French racing driver Paul Condrillier and, although it attracted some strange looks from other competitors on the Himalayan Challenge, it proved to be a superb car for the event. It has plenty of power, it's strong and the suspension is incredible. Although it was designed at around the same time as the Jaguar, it was years ahead technically."
When Spadini arrives in Siberia during this year's Peking to Paris, however, he has every intention of abandoning the trusty Citroën in the town of Novosibirsk – albeit only temporarily.
"I will have to step out of the rally for a couple of days because my daughter Alexandra is getting married in Marrakech. So I'll fly there for the wedding and then fly back and carry on."
But having competed alongside her father in the 2013 Peking to Paris (during which Spadini marked her 25th birthday in Ulan Bator, Mongolia by producing a bottle of champagne from a secret compartment beneath the rear seat) she'll surely understand why he really must get back behind that wheel…
---
Daniel Spadini's top tips
New to endurance rallies? Here's some good advice
1. Don't try to win. "Just enjoy the experience."
2. Enter the rally – and then work out how you'll actually do it. "If you wait for the right moment, you'll wait for ever."
3. Choose the right person to sit beside you. "A month in a car with someone you don't get along with will feel very long…"
4. Take the car of your dreams. "Regardless of what the experts may say."
5. Whenever you stop, make the most of it. "Explore the area, don't just drive through. You may never get the chance to see it again."
6. Be prepared. "Seek as much advice as possible from people with experience."