F1 2021 predictions: Crystal ball at the ready...
There's nothing like a few bold forecasts to leave you looking foolish. But undeterred, here are our out-on-a -limb predictions for 2021 ( just don't write in when Alonso wins at Bahrain)
1
This won't be Lewis Hamilton's final season
That new one-year deal, his age (37 next year), the likelihood he'll become a record eight-time world champion this year and the sheer longevity of his time performing at the highest level has fired speculation Sir Lewis might retire at the end of 2021. But for all his wider interests, Hamilton loves motor racing. It's all he's known. Would he walk away from F1's greatest team (probably ever), despite the uncertainty of new regulations? We're not convinced.
2
The Williams revival will start now
Will it? Why? Six years ago this team finished third in the constructors' championship for a second consecutive season, so the ingredients for revival must be in there somewhere.
A change of ownership and new investment were for the best, but will it be enough to lift this once-great team from the morass it has fallen so far into? Genuine revival means a return to the top three and all that can realistically be expected of the FW43B is to shift the team up a place or two from worst of the current 10. Two unproven rookies at Haas and the chances of the brilliant George Russell and respectable Nicholas Latifi picking up a point or two make that achievable in 2021 – but does that really represent the start of a revival?
3 
F1 will once again thrive during the pandemic
Covid-19 brought the best out of F1 last year, as the leadership, teams, staff and drivers proved brilliantly adaptable to the most challenging circumstances. That 17 races were run across Europe and the Middle East, for what turned out to be a really enjoyable season, was a testament to their hard work. Sport is a perfect distraction and comfort right now, and for a while yet that might need to remain the case. There's no reason to doubt F1 can deliver again. Thank goodness for GP racing.
4

Sergio Pérez won't outscore Max Verstappen
The Mexican has been hired because he hoovers up points. But to beat Verstappen over a season? That's surely a stretch. The Dutchman is still prone to too many errors for a driver of his ability and he's yet to have a chance to be tested in a title fight, but Pérez will need to dig deep to match this firebrand. It's easier to predict that the 31-year-old will prove a great signing for Red Bull and will hit the targets set for him.
5 
Ricciardo vs Norris: the closest teammate duel
This looks juicy. Daniel Ricciardo is a top-four talent, existing in the same stratosphere as Hamilton, Verstappen and Leclerc. So logically he should put away Lando Norris as he did Esteban Ocon at Renault. As for Norris, he has two solid seasons behind him, during which he's shown only flashes of the capability loaded on him on the way up. So is he the real deal? Sainz was tough, but Ricciardo will raise the bar a notch or three. How we perceive Norris in ninth months from now will depend on his fate against the Aussie, meaning 2021 could make him… or the other one. Look past the wide smiles and good-natured 'bantz' – this is a deadly serious team-mate duel with much riding on it for both.
6
Mick Schumacher is on a hiding to nothing
We feel sorry for Michael's son. Heaped with expectation based on his name rather than his form from a middling junior career, he'll dive into shark-infested waters armed with a car that left Haas clinging on for dear life last year. He's surrounded by the same people who guided his father, which should be a positive – as long as they remember Mick is not Michael… All he can really do to carve a Formula 1 career on his own terms is outperform his teammate, Russian Nikita Mazepin, who enters F1 with his own self-imposed pressures created by an unsavoury social media incident late last year.
7
Stefano Domenicali will be a hit as F1 boss
Nice guy, Stefano. The Italian was a refreshingly human frontman at Ferrari from 2008-14 (even if he failed to win a championship) and was great as CEO and president of Lamborghini. But does he have what it takes to lead Formula 1? Perhaps. We'll find out soon enough. Unlike his predecessor Chase Carey, F1 is in his bones and he carries the respect of his former peers at the teams. But he has inherited a sport that's facing heavy commercial pressures (as ever) and more vitally, as-yet unanswered questions about how it will find its place in a fast-changing world. He has a massive job ahead of him.
8
Ferrari will be back in the fight
The most illustrious team of them all could barely be much worse than last time, could it? More than a year on from that behind-closed-doors deal with the FIA, Ferrari is banking on an all-new powertrain to lift it back to where it belongs. It had better work, given the new engine development freeze that's due to kick in next year, but assuming it is an improvement, Leclerc and Sainz should pitch the red cars in the midst of the battle for third-best team. McLaren, Aston Martin and Alpine should be in the mix. We're rubbing our hands.
9
Alonso won't win for Alpine
If podiums were all Ricciardo could aspire to at Renault, why should a 39-year-old who has been out of Formula 1 for two full years expect more? That's no reflection on Alonso. His place among the greats is assured and it'll take more than a broken jaw to quench his 'warrior spirit'. A performance shortfall, plus management confusion in the wake of Cyril Abiteboul's departure, makes fireworks a certainty. But with Alonso that was always going to be the case anyway. It's good to have him back.
10 
McLaren will win a race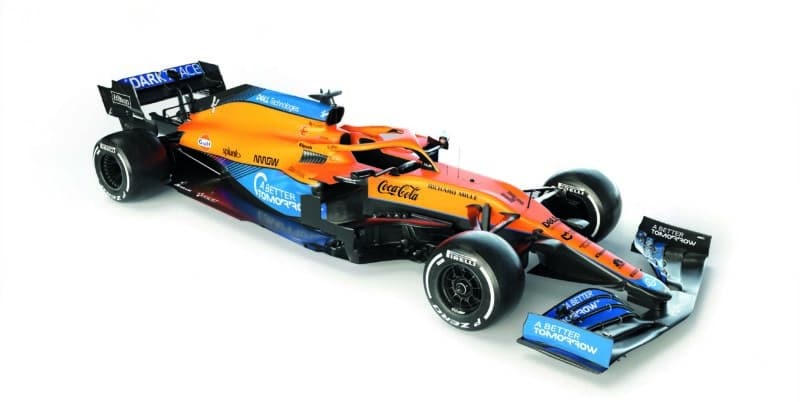 As Williams has proved, a Mercedes powertrain is no guarantee of form. But under tech director James Key and team principal Andreas Seidl, McLaren looks better placed to make more of F1's benchmark powertrain. The relative rules stability and McLaren's switch from Renault makes it the team with most to gain – and lose. No matter how cautious they might be in public, internal expectations following the reunion with its old partner must be heightened. It'll need luck, but McLaren could get a first victory since 2012.