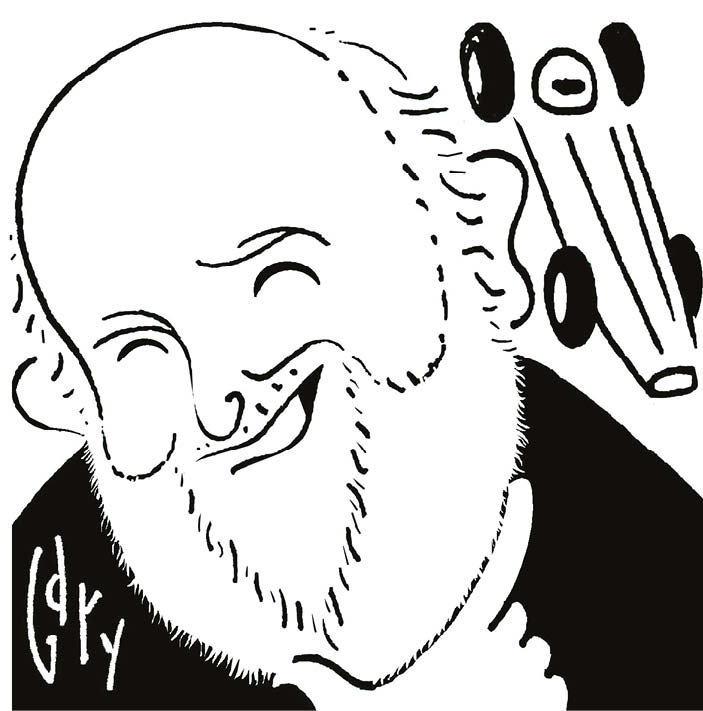 Yesterday is a far more comfortable place. This is certainly true right now – and it has been so for several fraught years past – for Sir Frank Williams's Formula 1 team. But, just for a moment, let's really celebrate this remarkable man becoming the first entrant in F1 history to surpass 50 years in that role. Here's a feat even Enzo Ferrari never managed.
Frank Williams made his debut as an F1 entrant on March 16, 1969, fielding his immaculate Brabham-Cosworth BT26A for Piers Courage in the Race of Champions at Brands Hatch. Sadly a fuel leak retired the car. The BRDC international Trophy race at Silverstone on April 30 went better, Piers finishing fifth. In that year's Spanish GP at Barcelona on May 4, the Williams Brabham became Frank's first World Championship-qualifying GP entry. But its engine failed. On May 18, 1969, Piers then took a rousing second place in the Monaco GP – and set fastest race lap. As Williams and Brabham – and Courage – fans, we were rapt.
In both that year's British and Italian GPs, Piers finished fifth – before Frank's car and driver finished second yet again in the money-rich United States GP at Watkins Glen. It had been a magnificent debut season for an all-new private operation.
In 1970 Frank then ran De Tomaso cars for Piers, but lost his fine driver – and friend – so tragically in the Dutch GP. From 1971-76 Frank Williams Racing struggled. He became the game's perennial survivor, barely clinging on, like Japanese knotweed. At Silverstone for the 1975 International Trophy, Frank met the Austro-Canadian oil man
Walter Wolf. The tycoon recognised Frank's intensity and for 1976 effectively combined Hesketh Racing with Williams to create Wolf-Williams. It was a fair-sized disaster. Wolf recruited Peter Warr – ex-Lotus – to run Wolf Racing into 1977. Frank was left at home to miss the Argentine GP trip as Jody Scheckter won upon the new Wolf car's debut.
Frank: "Missing that race brought me up short. 'My' team was racing and winning there, and I was missing it all. I wasn't a racer any more; I was just any man, an ordinary bloke, albeit well paid, who was never going to get anywhere nor be anyone. I did go to the Brazilian GP, and that reinforced my feeling of emptiness, of not being involved directly in racing. I just had to get back in there, and the only way to do that was to leave Wolf Racing and start afresh… I had to start a new team. I thought Patrick Head would be willing to come along as engineer, and we were away."
For 1977 their newly formed Williams Grand Prix Engineering team ran a solo March car for Belgian Patrick Nève. Into 1978 Head's clear-sighted Williams FW06 design did well in the hands of Alan Jones. Into 1979 Clay Regazzoni joined Jones to drive Patrick's latest Saudia-backed FW07 ground-effect cars.
"Here was Alan Jones, record-breaking in unrivalled style"
By lap 24 of the Belgian GP at Zolder on May 13 that year, Jones was ahead – the first time since Courage had briefly led the 1969 Italian GP at Monza – that a Williams-entered car had led a Grand Prix and the first time ever a Williams-built car had done so. At Monaco, Regazzoni finished second – as had Piers 10 years earlier. The new Renault turbos dominated the French GP, "but then we went testing at Silverstone, and it really came home to me just how good Patrick's FW07 car was becoming". In Goodyear pre-GP testing "Patrick and Frank Dernie did some wind tunnel work and came up with an undertray fairing to fit beneath the engine. I could not believe my watch as Alan did a 14.6, then 14.0, 13.6, 13.2 and on. I thought 'This can't be right, I'd better just check those watches' – with the underfairing he was suddenly down to a 12.6! By the end of the day Alan was slamming in 12.6s and 12.8s as he liked [against an existing record of 1min 18sec!] and blowing everybody's mind.
"I couldn't believe that after all those years of mentally straining and wrestling, thrashing about trying to make things come good, sometimes thinking here we are, this is it – and BANG – it would all blow apart and we would be back at square one… and here Alan was going record breaking in almost unprecedented style…".
In qualifying for that 1979 British GP, Alan took the first Williams pole. In the race, he and Regazzoni initially ran 1-3, split by Jabouille's Renault. For 22 more laps they then ran 1-2 until Jones dived into the pits… the neck of his Cosworth engine's water pump had cracked. It was left to Regazzoni to blare around to win. The British Williams team and its most British of team principals had won their home race.
On the podium Clay excelled, pointedly sipping orange juice instead of Champagne in deference to the team's Saudi sponsors. Frank was deeply satisfied for himself and the team, but desperately sorry for Jones. He felt almost embarrassed it had taken his team so long to achieve that breakthrough victory. His secretary, Gwen Brown, saw him walking along the pitlane after Clay had won – looking almost stunned by what his team had achieved. "Congratulations, Frank," she said, and kissed him on the cheek. He grinned briefly, and for a moment couldn't answer…
---
Doug Nye is the UK's leading motor racing historian and has been writing authoritatively about the sport since the 1960s
---
DIGITAL EXTRA