"It's just sheer bloody ignorance," its designer Peter Elleray told me. He had designed the R8C that raced without success in 1999, and people made far too great a mental leap. So I got him to put it in words anyone can understand: "Yes, we had that knowledge [from the Audi project]. But engine aside, there was not a single thing on the Bentley that had anything to do with the R8C or any other Audi."
It's a ridiculously hard car to get into, and once in there's a whole new level of intimidation. I can remember in 2003 peering at its LCD screens and steering wheel buttons and thinking it looked space-age, but compared to a modern LMP1 car it's seriously starting to show its age. But at least it has three pedals in its footwell.
A modern Le Mans prototype requires dozens of people to run it, but this one fires up angrily but easily at the push of the button. Its voice is metal-on-metal ugly, the harsh bark of its flat-plane crank sitting in stark contrast to the fabulous growl and howl of the cross-plane GT3 motor. The clutch strategy could barely be more different either: a tiny bit of throttle until you feel it bite, then just roll gently off the pedal before touching the gas.
Guy Smith, the only man to have raced both a Speed 8 and a GT3 Bentley, has been full of reassurance: "It's a lovely car; the harder you go, the better it gets. You have nothing to worry about – just trust it and you'll be fine." But it's scary in here. It's incredibly claustrophobic, the extremities of the car are hard to judge and every time I touch the accelerator it goes nuts – 600bhp tends to do that to 900kg of car.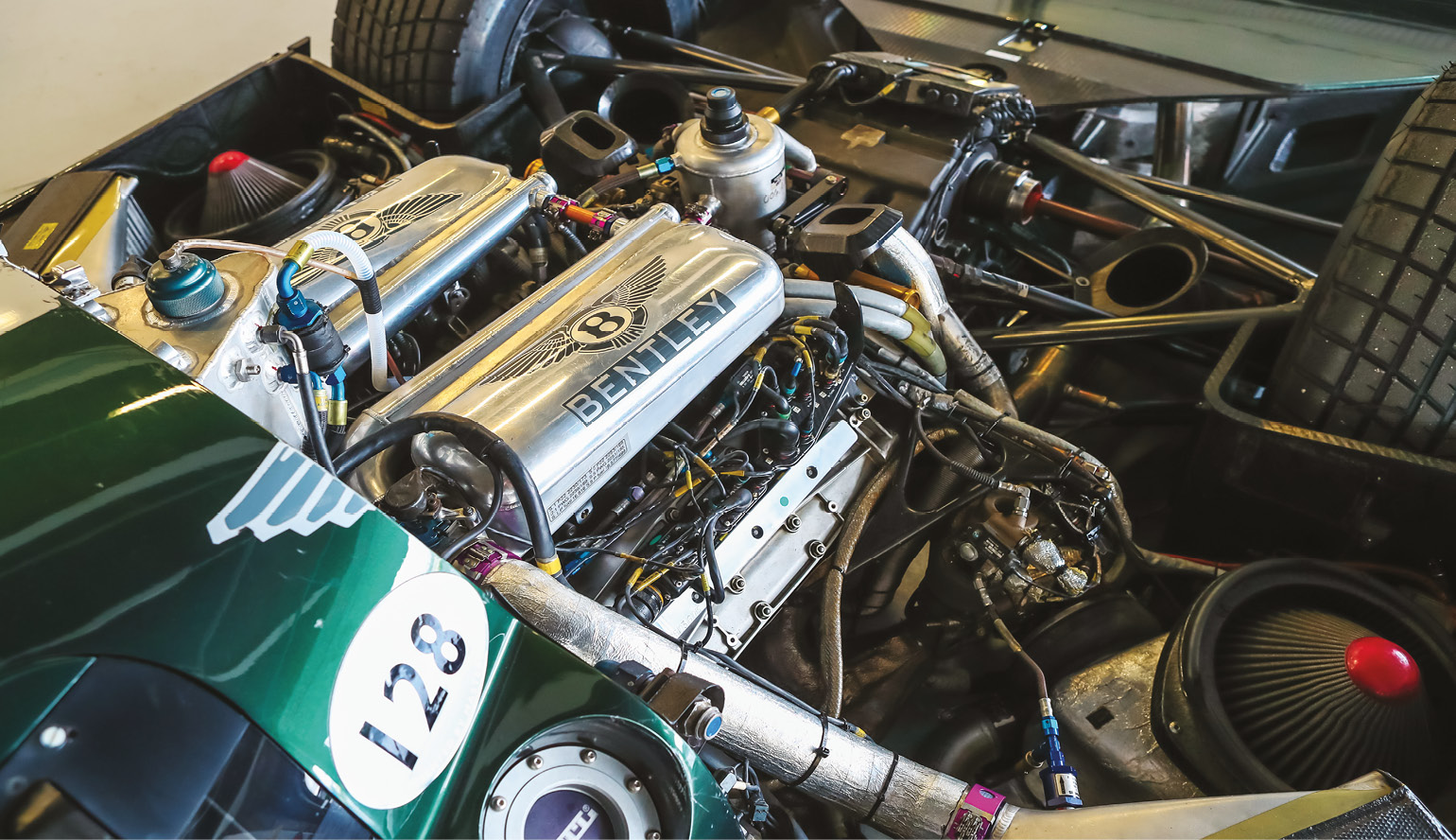 The steering feels kart-like in its directness. It's lighter to handle than I expected and despite Guy's calming words I don't feel at home in here. But nor should it be reassuring for those who drive it slowly: a GT3 might tolerate being handled like it's a bomb waiting to explode, because ultimately it's based on a street car and comes with a street engine. The Speed 8 is not. If you're to find out anything other than how to scare yourself, you have to drive it.