Staff list // Details matter

IN THE SPIRIT OF BOD AND JENKS
Editorial
+44 (0) 20 7349 8484
[email protected]rsportmagazine.com
18-20 Rosemont Road, London NW3 6NE, UK
Editor Joe Dunn
Editors-at-Large Gordon Cruickshank & Simon Arron
Production Editor Robert Ladbrook
Grand Prix Editor Mark Hughes
Art Editor Damon Cogman
Digital Editor Dominic Tobin
Staff Writer Jake Williams-Smith
Digital Intern James Elson
Contributing Editors Andrew Frankel, Doug Nye, Mat Oxley
Special Contributors Gary Watkins, Jennie Gow, Simon de Burton, Paul Fearnley
Picture Library Motorsport Images, 020 3405 8100
Special thanks to the following for helping with this issue
Lawrence Mason, the owner of the Superformance GT40, Jean-Pierre Jabouille for his time and
Tony Jardine for the chance to do Rally GB.
Advertising
+44 (0) 20 7349 8484
[email protected]
Commercial Director Sean Costa
Commercial Manager Mike O'Hare
Advertising Manager Paula Trainor
Senior Sales Executive James Tirebuck
Sales Executive Connor Garnett

Publishing
Managing Director Giovanna Latimer
Publishing & Digital Director Steve Kendall
Financial Controller Niall Colbert
Digital & Product Development Manager Zamir Walimohamed
Brand and E-commerce Manager Neal Rawlinson
Subscriptions Marketing Manager Samantha Nasser
Senior Customer Services Executive Henrique Da Silva
Event and Content Manager Laura Hill
Founder Editor Bill Boddy MBE
Proprietor Edward Atkin CBE
---
Details matter.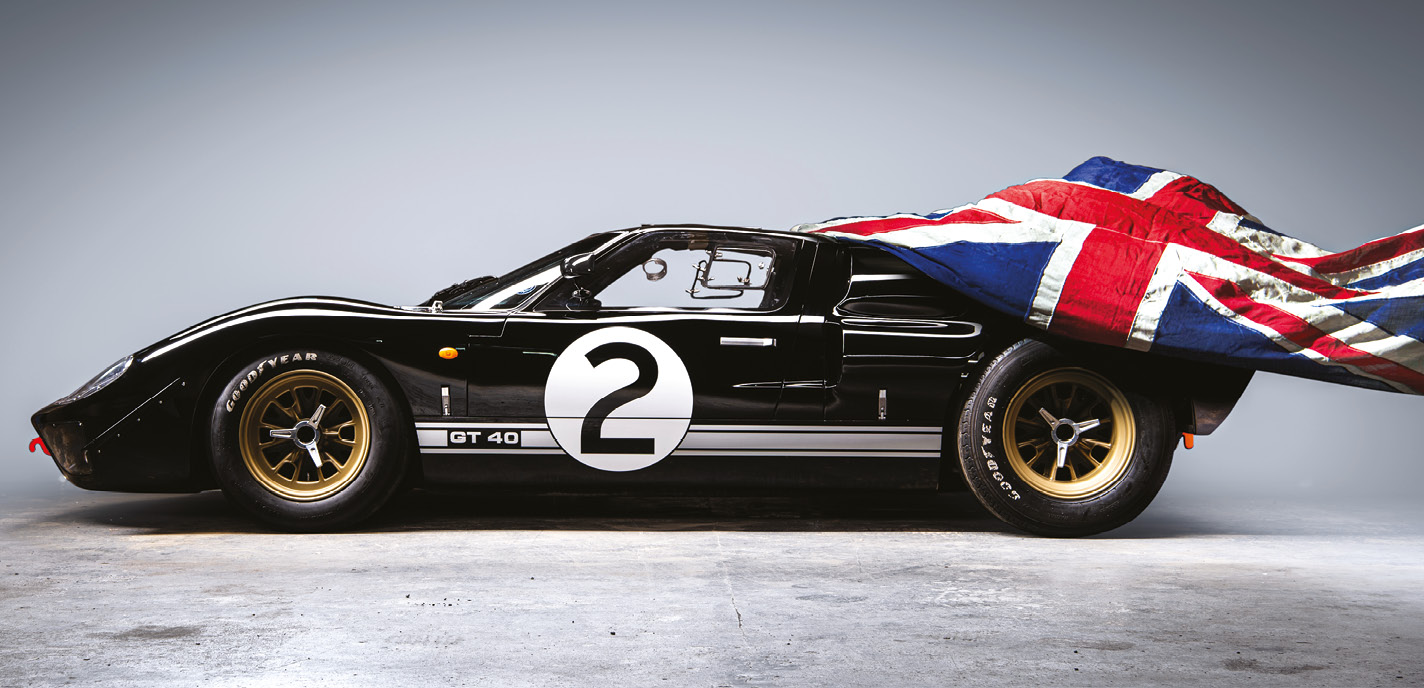 To convey a Britishness around a famously American car for our GT40 shoot we sourced a vintage Union Flag and contacted Le Mans Coupes – the UK agent for official Shelby continuation maker Superformance – to gain access to an immaculate MKII recreation. While not a full original, the car bears an official GT40/P chassis number and is on the GT40 registry.
---
Motor Sport (ISSN No: 0027-2019, USPS No: 021-661) is published monthly by Motor Sport Magazine GBR and distributed in the USA by Asendia USA, 17B S Middlesex Ave, Monroe NJ 08831. Periodicals postage paid New Brunswick, NJ and additional mailing offices. POSTMASTER: send address changes to Motor Sport, 701C Ashland Ave, Folcroft PA 19032. UK and rest of world address changes should be sent to 18-20 Rosemont Road, London, NW3 6NE, UK, or by e-mail to [email protected] Distribution: Marketforce, Blue Fin Building, 110 Southwark Street, London SE1 0SU. Colour origination: All Points Media. Printing: Precision Colour Printing, Telford, Shropshire, UK. No part of this publication may be reproduced in any form without the written permission of the Publisher. Copyright © 2019 Motor Sport Magazine Limited, all rights reserved. We take every care when compiling the contents of this magazine but can assume no responsibility for any effects arising therefrom. Manuscripts and photos submitted entirely at owners' risk. Advertisements are accepted by us in good faith as correct at the time of going to press. Motor Sport magazine is printed in England.