Hamilton U-turn after Istanbul team radio outburst
Despite the radio ruction, Mercedes made the right call on pitting the reigning champion – and here's why...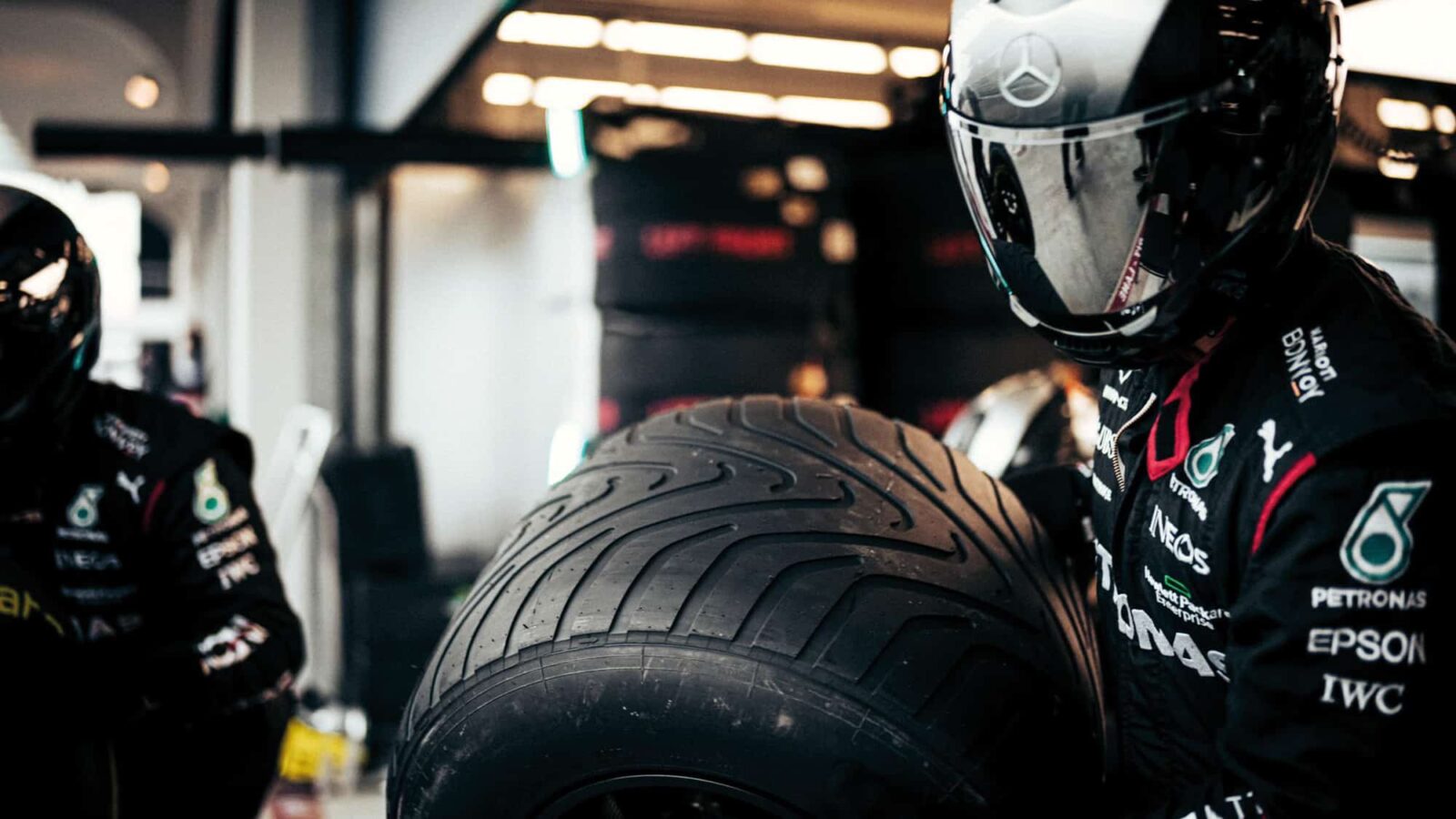 You may have heard Lewis Hamilton's laments on the radio to his Mercedes team for bringing him in for fresh intermediate tyres in the Turkish Grand Prix with just eight laps to go.
Realising it had dropped him two positions, he was initially scathing, saying, "You shouldn't have brought me in. I told you."
He later accepted that the decision had been the correct one and that the right-rear tyre would probably not have lasted the remaining eight laps. The team had originally instructed him to pit on lap 41 but he'd argued to stay out on the track then. At that point, it was a gamble worth making, for if the worn intermediates could hang on until the end of the race, he'd likely have been third and might even have been able to have then taken a later gamble for slicks if the track dried enough, which potentially could have given him first place.
But in reality the track was never going to be dry enough and the old inter wasn't going to make it. The team had already seen the plummeting temperature of the right-rear, indicating that it had run out of tread gauge and was now running just on the carcass, the prelude to a failure.
As the team's engineering director Andrew Shovlin later explained, "We'd started to see a bit of a drop-off with Lewis anyway and on the [race-sim] planners, suddenly we were seeing that those places we would lose by doing the stop we were going to lose anyway on track – and there was even a risk from further behind if he'd really dropped off the curve. So it was really just a case of cutting our losses, not getting too greedy."