Niki Lauda: The early years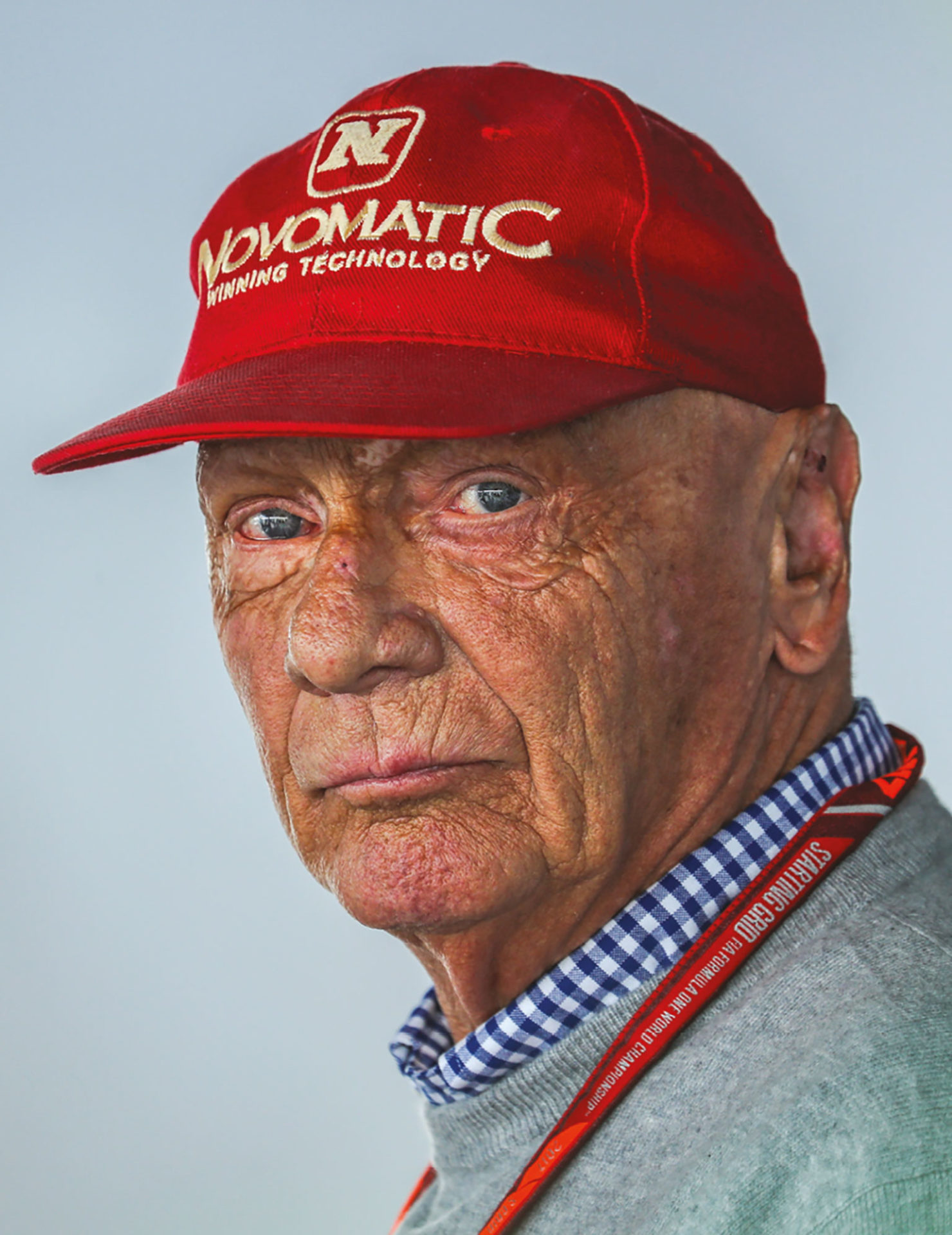 Bad Mühllacken hillclimb
15 April 1968, Group 1, Mini Cooper S
Result: 2nd in class
In the entry as 'A N Lauder', this was the young Austrian's first motor sport event. He took part in his ex-Fritz Baumgärtner Mini that he and the car's former owner had fettled to deliver some 100bhp. The purchase price had included a few exploratory laps at the Semperit tyre company's Kottingbrünn test track, where, to the surprise of the Mini's vendor, Lauda had immediately found the ideal line, showing none of the hasty over-excitement so often displayed by newcomers. Baumgärtner, one of the best touring car drivers in Austria at the time, was impressed, but cautioned the youngster that as these few laps represented his only experience of the car, for his first competitive outing he should use no more than 8000rpm rather than the 9000rpm max.
Lauda surprised with his self-discipline as he stuck to his self-imposed limit — also avoiding any damage that he could ill afford to pay for. A clean, steady first ascent was good enough for third-quickest. Using another 500rpm, his second run was fastest outright and gave him second place in his class, 1.5sec off the overall victor.
---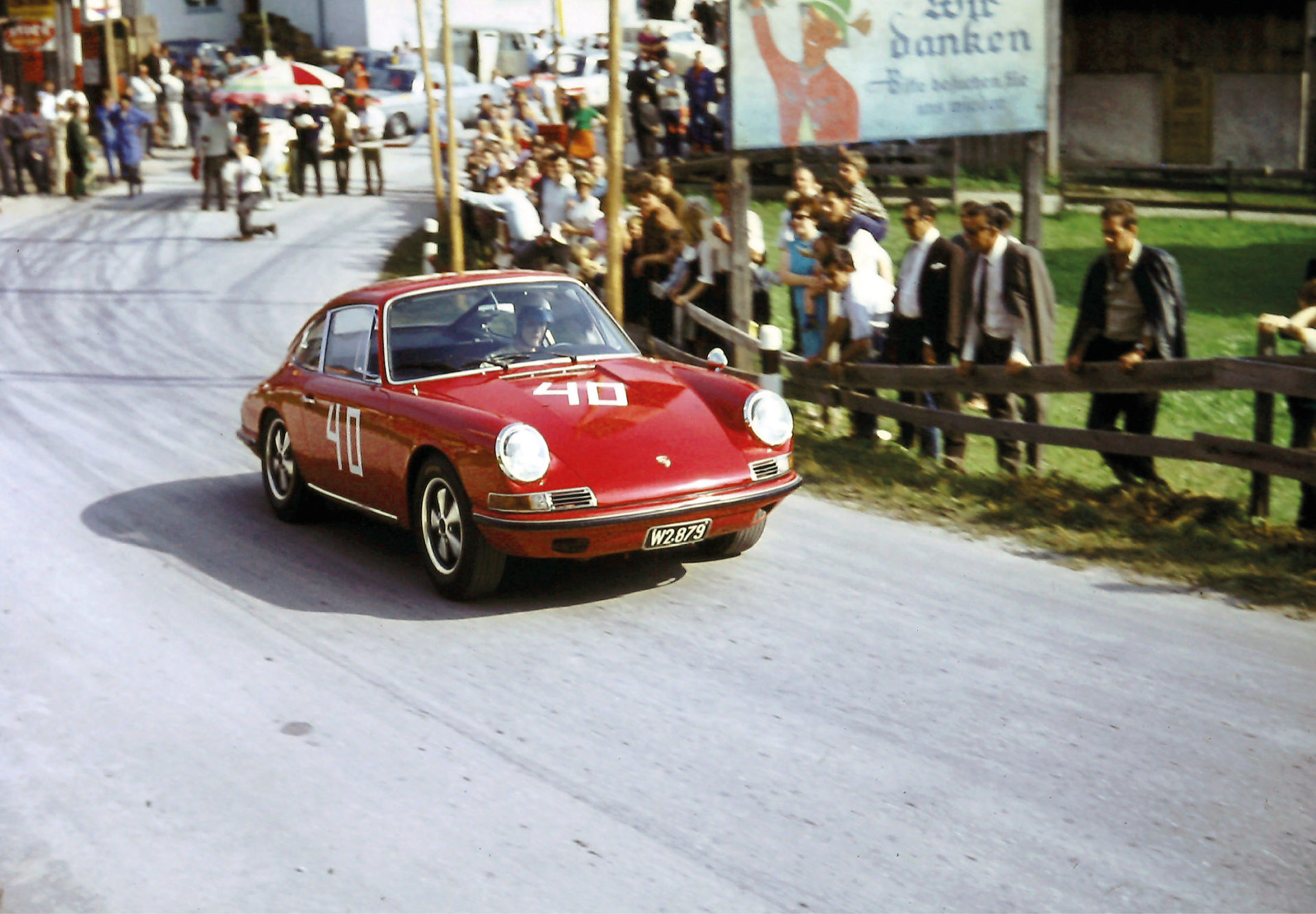 Tauplitz hillclimb
4 August 1968, Group 2, Porsche 911S
Result: 1st in class, 7th overall
This was an event near Graz on the 6.1-mile (9.8km) Tauplitzalm Alpine Toll Road, a challenging mountain course that was used on the European Hillclimb Championship trail. While practice took place in bad weather, the day of timed runs dawned fine. Early on, however, proceedings were marred when the popular Kary Seitz crashed his Porsche RSK fatally.
Pushing aside any misgivings about the narrow mountain road and its unprotected drops, Lauda took a comfortable class win and seventh place overall. Impressively, his time was quicker than those achieved by the winners of the classes for over-2-litre Sports & Special Touring, GT and Formula Vee cars.
---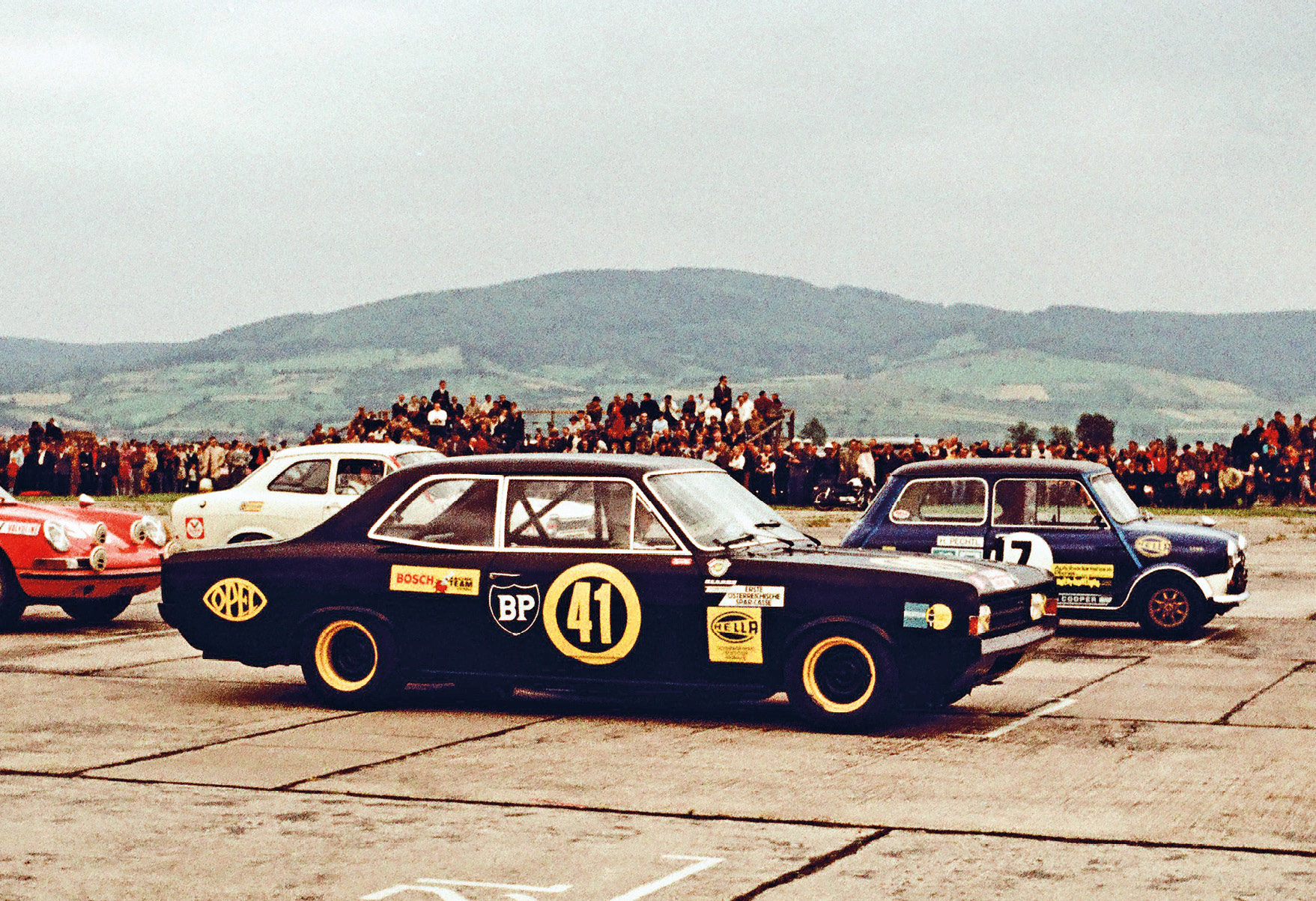 Internationales Flugplatzrennen
13 July 1969, Group 2, Opel Rekord 1900 'Black Widow'
Result: Retired (engine)
The infamous 'Black Widow' was Opel's unofficial works car that had been given to Kaimann boss Kurt Bergmann (minus its 180bhp engine) when the programme was abandoned at the end of 1968. It was an aluminium-bodied Rekord Series C that had been built out-of-hours at the Opel factory. Created as a 'ringer' to challenge the works BMWs, in various hands it regularly outran Porsche 911s as well.
After acquiring the car, Bergmann installed a new Kaimann-tuned engine and entered it at Tulln-Langenlebarn for his young Formula Vee driver, Lauda. Starting from 11th on the grid and having made a rather poor getaway, Lauda was soon the fastest man in the 20-lap race, passing car after car until he was stopped by engine failure midway through. He later remarked that it was the worst car he ever drove; there is no evidence that it ever won a race, so it certainly did not live up to its hype.
---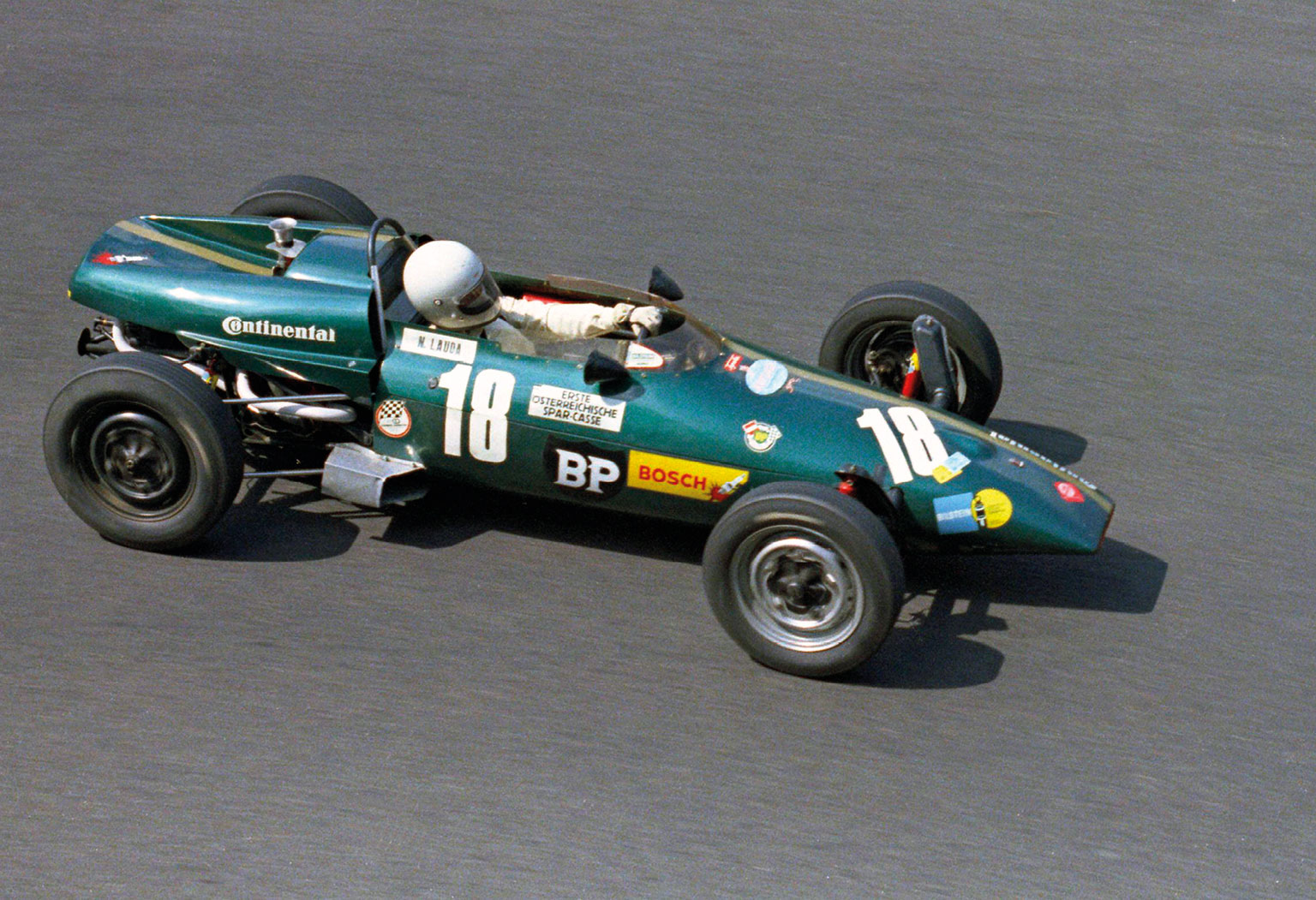 Continental Preis
3 August 1969, Formula Vee, Kaimann Mk4
Result: 2nd
Helmut Marko and Lauda were in a class of their own in this German GP support race on the Nürburgring Nordschleife. The battle between the two Austrians had added spice as Marko was paid by McNamara while Lauda – five years his junior – was unpaid at Kaimann, and the F1 bosses were watching. Lauda was the first to break the 10min FVee lap record in practice, but Marko was only a fraction slower. Both started on the front row in a field of 50 cars.
The lead changed constantly and their duel lasted the whole race: every one of the six laps was faster than their qualifying pace, and Marko established the new lap record as the battle reached its climax. Down the Döttinger-Höhe straight for the last time, Marko forced Lauda onto the grass and took the win. They finished nearly a minute ahead of the field. The atmosphere on the podium was icy.
---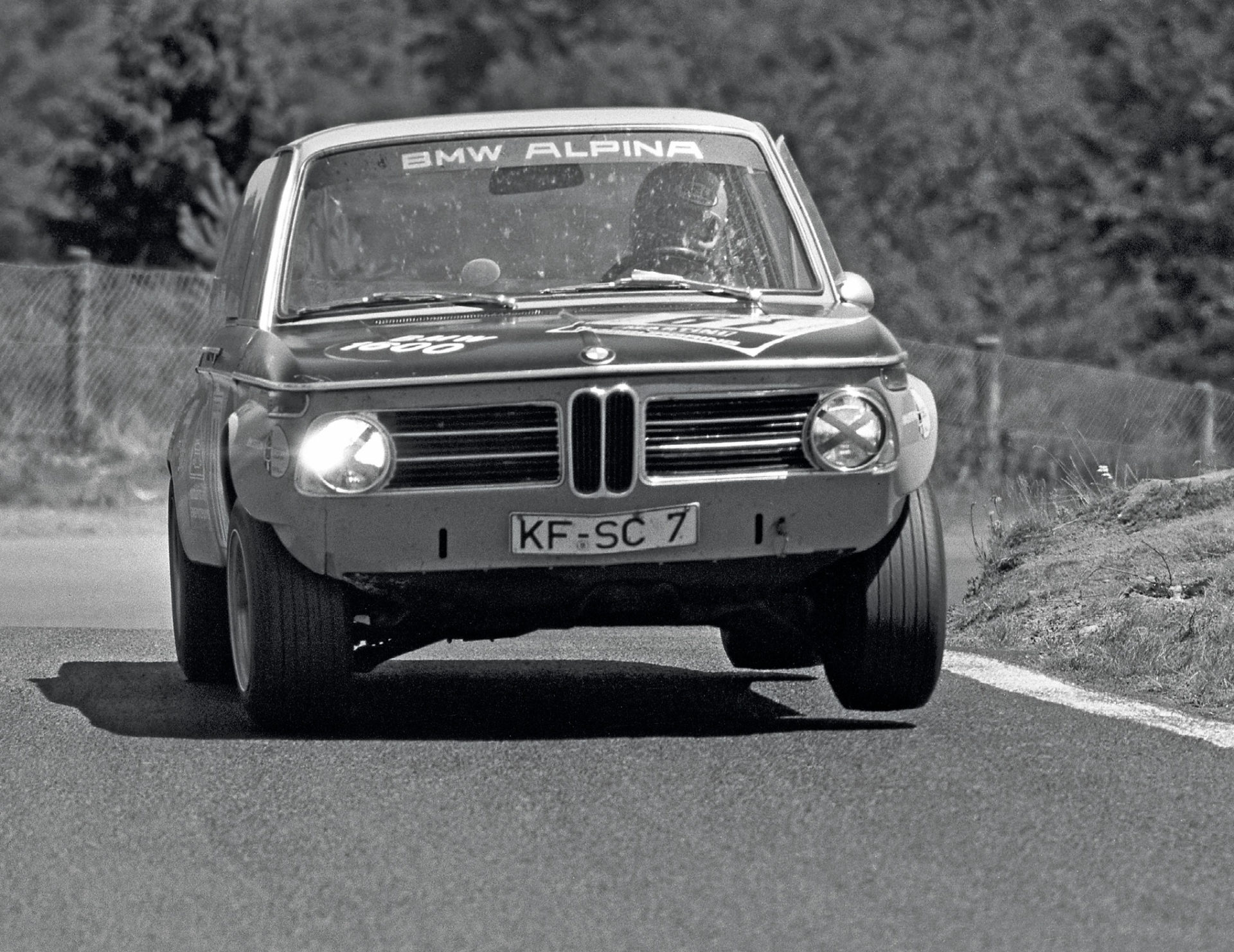 Nürburgring Six Hours
12 July 1970, Group 2, BMW 1602
Result: Retired (distributor)
Lauda had intended to make his first racing appearance in Britain for the third round of the Interserie at Croft, but instead took up the offer of a paid seat with the Alpina BMW team in the more prestigious Nürburgring Six Hours the same weekend. Originally the Alpina team had planned to pair Paul Bergner and René Herzog in a 1602 model in its bid for the 1600cc Division 2 crown against 93 other hopefuls, but after a series of breakages in practice Bergner switched to a private 2002Ti and Lauda was installed in his place.
The race was run at record speed and was dominated by works Alfa Romeos after the failure of all the best BMWs, that of Lauda/Herzog included. After a fairly nondescript run, their engine expired before half distance due to distributor failure and they posted the race's 37th retirement. Coincidentally, the sister Alpina entry of Lauda's Formula 3 racing buddy Gerold Pankl stopped on the same lap with a broken engine mounting.
---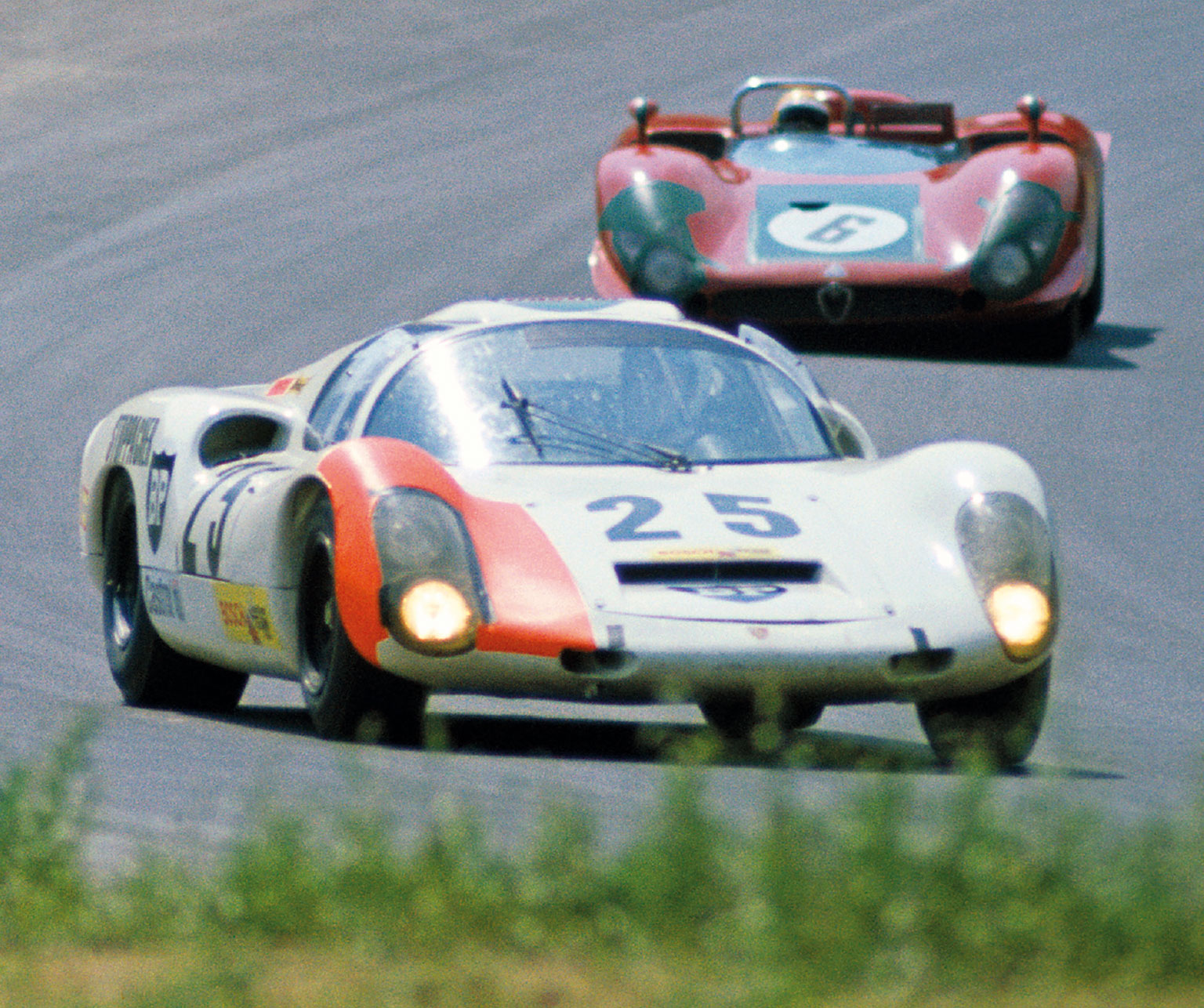 Österreichring 1000km
10 August 1969, Group 4, Porsche 910
Result: 21st
The Österreichring's first full international meeting was a prestigious one as the spectacular new circuit hosted the final round of the International Championship of Makes, the name by which the world championship for sports cars was then known. For this 1000km race, styled the Grosser Preiss von Österreich, the Bosch Racing Team gave Lauda a one-off drive in its Porsche 910, partnered by Otto Stuppacher, the car's owner. The combination qualified fastest of the 2-litre runners, although some doubts were raised over the accuracy of the official practice timekeeping and times were only given for each car and not for individual drivers.
Stuppacher took the start and handled the first stint of this 170-lap contest, although his efforts were unremarkable and left Lauda with some work to do when he took over. After two stints each, the duo finished ninth in their class and 21st overall, the last finisher still running, 37 laps behind the winning Porsche 917 driven by Jo Siffert and Kurt Ahrens. This was, incidentally, the legendary 917's first victory.
---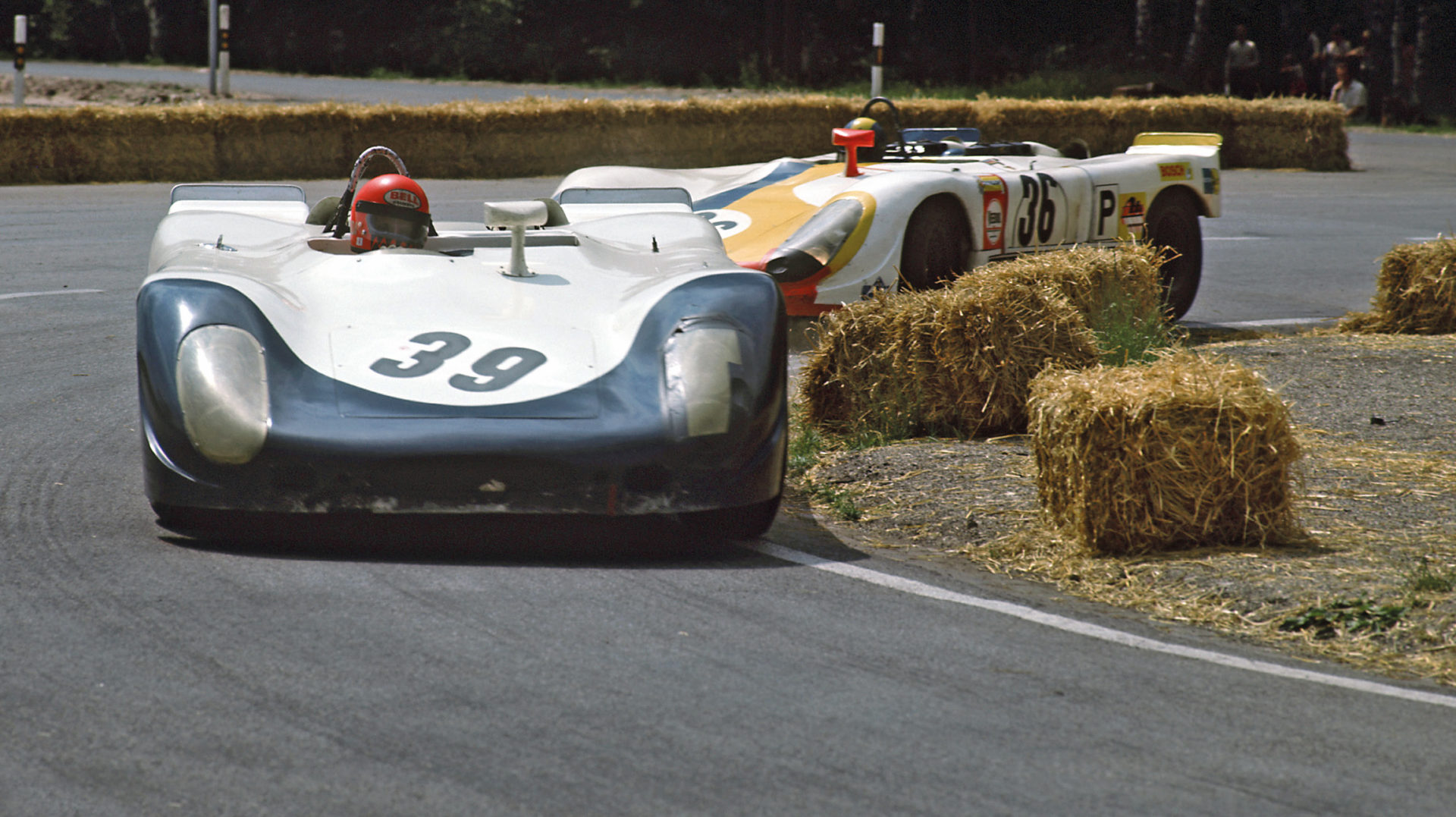 200 Meilen von Nürnberg
27 June 1970, Interserie, Porsche 908/2
Result: 3rd in class, 5th overall
Lauda took part in the Can-Am-inspired Interserie with a second-hand Porsche 908/2 – a 3-litre Spyder that Porsche had developed for 1969 – and ran it with Austria's Bosch Racing Team. Lauda was only able to afford the car thanks to help from a Swiss businessman seeking an association with his father: Niki agreed to intervene on the man's behalf in return for funding, naturally without Lauda Sr being aware of the arrangement.
The first round was a 200-mile contest split into two parts at the Norisring, each comprising 41 laps, with results determined on aggregate. While big-engined Group 5 and Group 7 machines such as Porsche 917s and Lola T70s filled the top eight places on the grid, Lauda was third-quickest of the 3-litre Group 6 runners, lining up 11th. His 908/2 was among five such cars in the field, but only one of them, driven by Pedro Rodríguez, out-qualified him.
Lauda was involved in a close battle for seventh in the race with three 908/2s, driven by Karl von Wendt, Helmut Marko and Helmut Leuze. He had got the better of both von Wendt and Leuze when, on lap 19, Marko collided with a Porsche 907 they were lapping. Lauda finished sixth.
Lauda was sixth in race two, his same three 908/2 rivals occupying the next three places. His aggregate result was fifth, and an impressive third in the 3-litre category.
Lauda said the 908/2 was the car that impressed him the most in his early career.
---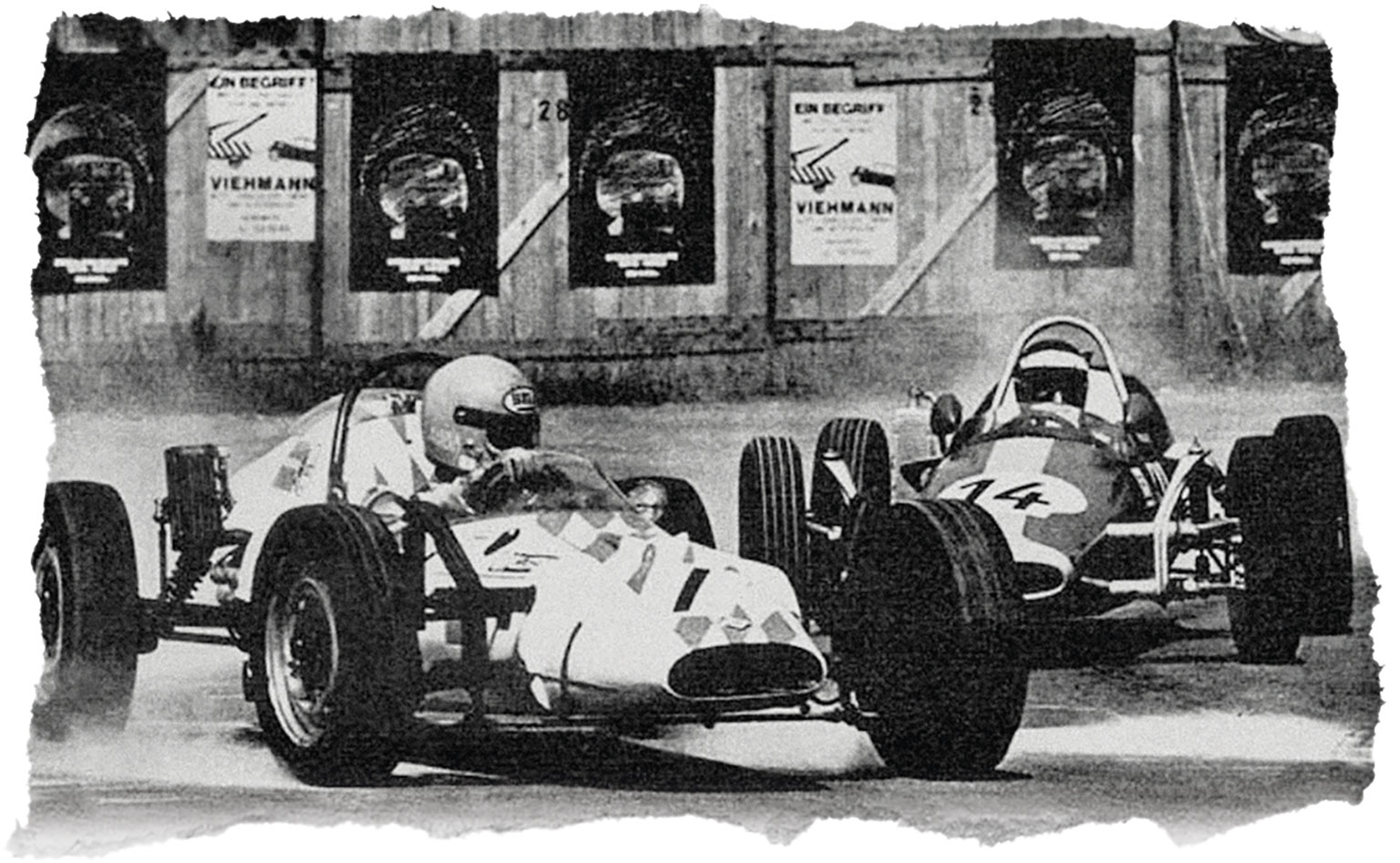 Norisring testing
27 June 1970, Formula Vee, Olympic Result: Tweaks for his rival
While at the Norisring, Lauda briefly drove his compatriot Helmut Marko's Olympic during practice for the Formula Vee race. Marko had switched from McNamara for the 1970 season, but by now was finding that the MAHAG-Olympic team seemed to be losing its motivation. Having long since buried the hatchet with Lauda after their fracas at the Nürburgring the previous summer, Marko – aware of his countryman's growing reputation for mechanical understanding – sought his opinion of the German car. Lauda's feedback must have been useful, for Marko went on to win the following day. In this photo, Niki rounds the old Grundig Hairpin, a corner that would disappear from use when the circuit was shortened after Pedro Rodríguez's fatal accident a year later.
---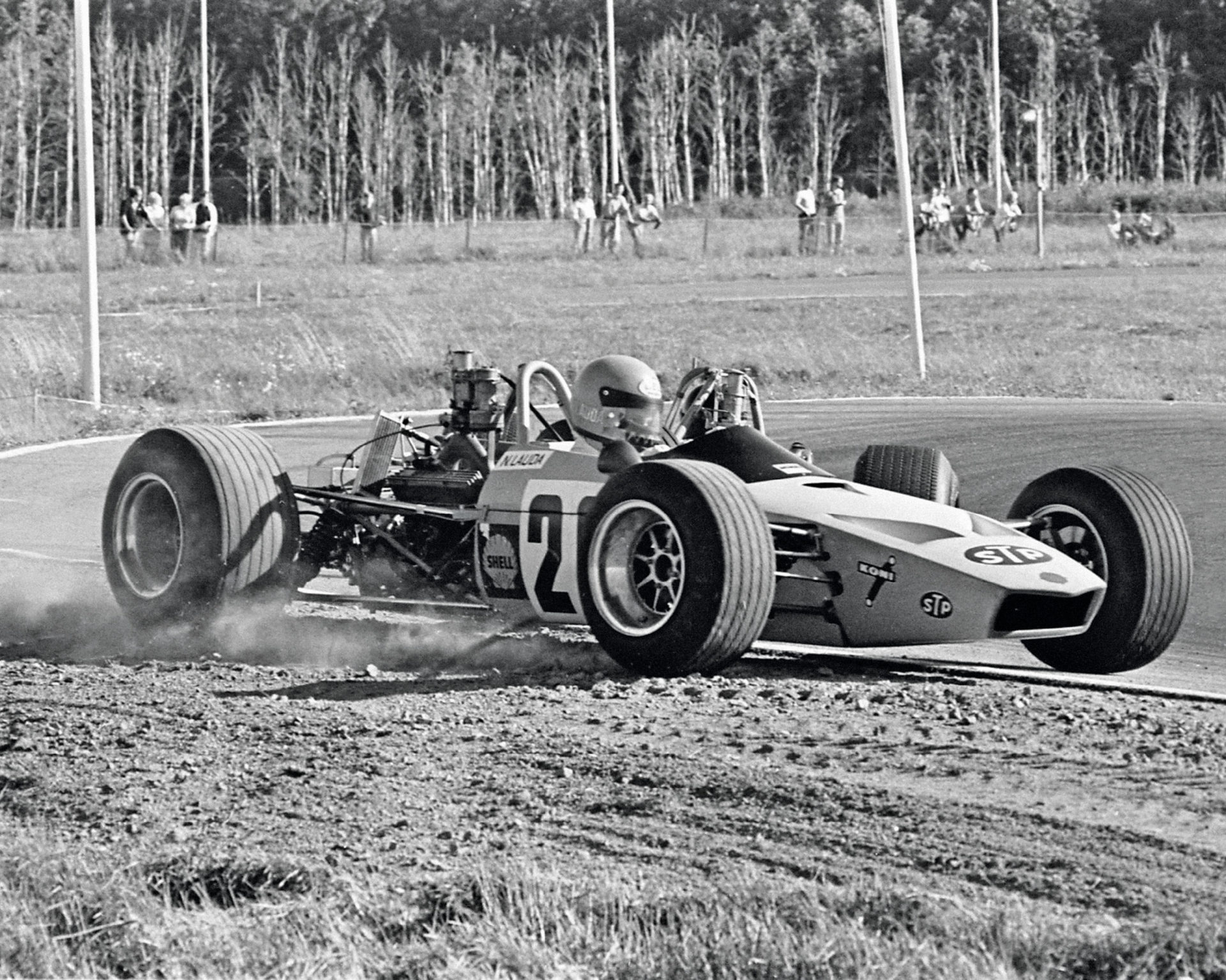 Kanonloppet
9 August 1970, Formula 3, McNamara Mk3B Result: 3rd in Heat 2 (fastest lap), 5th in Final
Lauda's repaired McNamara was now back in action [after a heavy crash at Brands Hatch in July], wearing new pale blue bodywork in place of its usual green. As at Brands Hatch, the size of the entry meant the event was run as two 16-lap heats and a single 32-lap final.
Lauda took part in Heat 2 and qualified fifth. Although he got away slowly, dropping to 10th, he was soon duelling hard with David Purley (Brabham), the pair slicing through the field. Lauda passed five cars, including his team-mate's, and on lap 11 lay fourth, right behind the leading trio, Purley among them. When Purley's car lost its nose on the last lap, the Austrian was elevated to third place and also took fastest lap; he finished only 12 seconds adrift of Gerry Birrell's dominant wing-assisted Brabham.
As his heat had been a little slower than the first, he started eighth on the grid for the final. Driving carefully on a track made slippery with oil, he ran seventh from the start but lost a place to Sten Gunnarson's Brabham on lap three. Promoted by a couple of spinners, he fought with Gustav Dieden (Brabham) for sixth and by lap 18 both had moved up again so he was then fifth, a position he held to the flag.
---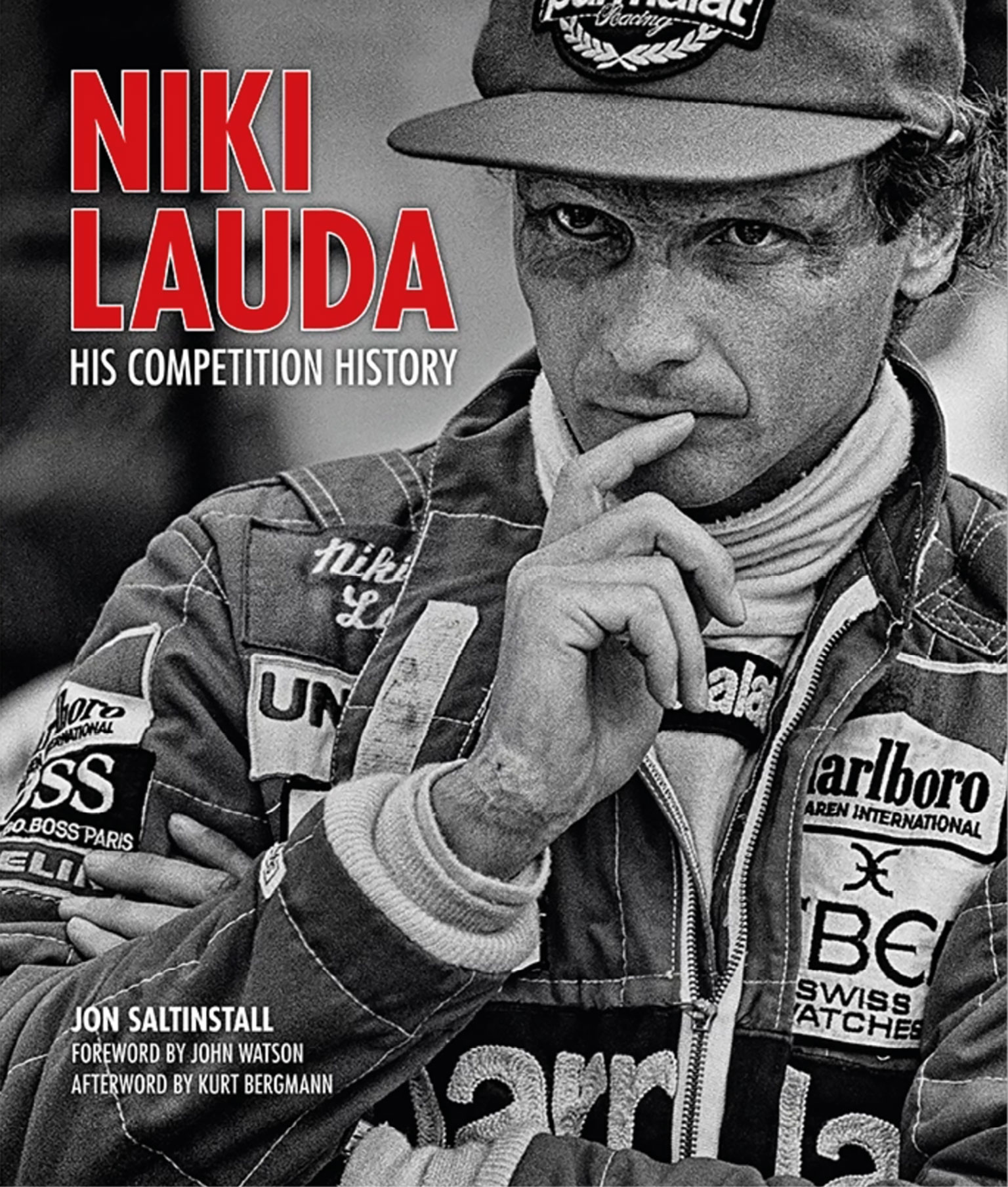 What happened next?
After his difficult 1970 season in Formula 3, Lauda found himself broke and with little in the way of career momentum. To kick-start things for him again, he gambled by taking out a £30,000 bank loan, secured against a life insurance policy, to buy his way into the March team for Formula 2 for 1971. Already against his racing dreams, Lauda's family were enraged, leading to him cutting many ties to focus fully on the sport. In the middle of that year, March promoted him to his first grand prix start in his home race – the Austrian GP at Spielberg. He qualified on the back row and retired with steering problems, but his potential was clear. The rest, as they say, is history…
Niki Lauda: His Competition History by John Saltinstall is available now from Evro Publishing.
£60 ISBN 978-1-910505-46-5