July 4-7,

Goodwood
There is no other festival that celebrates the great and good of motor sport like the Goodwood Festival of Speed.
And this year, Formula 1 returns to the festival with six teams and a number of current drivers. Nick Heidfeld's 20-year-old record of 41.6sec still stands, but if the Volkswagen I.D. R Pikes Peak conqueror can shave two seconds off its 2018 hillclimb, we could see a new overall record.
Another anniversary being celebrated is the 1969 Le Mans 24 Hours, won by Jacky Ickx and Jackie Oliver in the John Wyer Ford GT40, and both Ickx and Oliver will be reunited with their GT40, driving it up the hill.
Tributes events will be held for Michael Schumacher as well, with the likes of Mika Häkkinen and Damon Hill present alongside sports, touring and F1 cars from Schumacher's incredible career. The festival also marks 25 years since his first F1 World Championship.
It all fits into the theme: 'Speed Kings – Motorsport's Record Breakers'.
Major changes to this year's event include a change of location for the Supercar Paddock, which moves next to the start line of the hill. A new live-action arena will be set up as drifters, stunt drivers and motorcyclists thrill the crowds at the Cathedral Paddock.
The future of motoring and motor sport will also be explored with the FoS Future Lab, showing the latest cars and technology. Last year, driverless series Roborace starred alongside JetPack Aviation, whose pilot made its first European flight at the event.
The Duke of Richmond said that last year's event "enjoyed record attendance", and around 4 million visitors have attended the festival in the last 25 years. Book early, as the festival sells out quickly. Four-day passes start from £169 for adults and Saturday passes from £70 – both are in high demand.
Thursday is the cheapest day, with £39 adult tickets available, but you'll want to catch the weekend's shootout action. Tickets are available on ticketing.goodwood.com.
Local Knowledge
HOW TO GET THERE Trains run from London Victoria, Brighton or Portsmouth to Chichester. Or drive towards Chichester and follow signs to parking. Expect traffic from mid-morning.
ALSO GOING ON The Goodwood Revival takes place on September 13-15, a step back in time at the nearby Goodwood Motor Circuit. Tickets sell out fast for this one, too.
DON'T MISS Hop on a tractor or hike up the hill to reach the Rally Stage featuring rally cars, like Group B machines, around an off-road trail.
---
More June Events
Formula 1 June 9, Canada
IndyCar June 9, Texas
Masters Historic Racing June 8-9, Donington Park, UK. Features sports cars, pre-66 GTs, classic Formula Ford and the Dunlop Saloon Car Cup in a packed weekend. Admission is just
£12 for a day – bargain.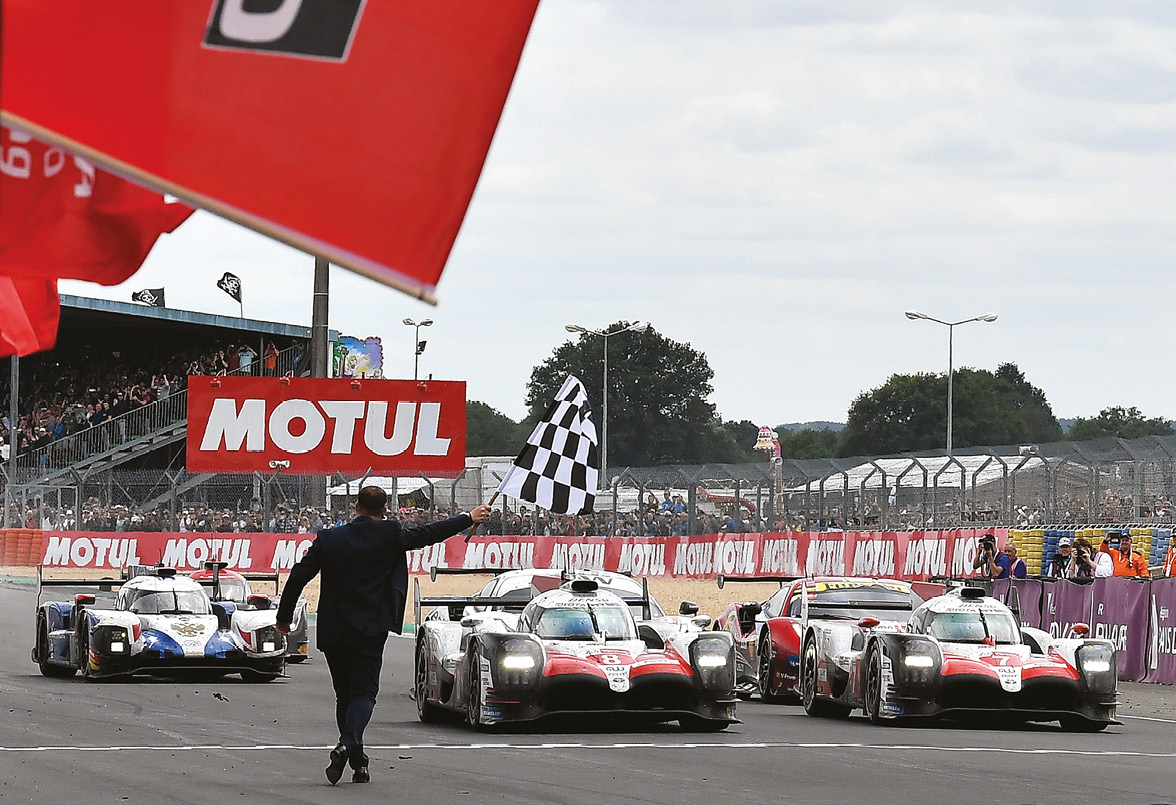 Le Mans 24 Hours June 12-16, Le Mans, France. The World Endurance Championship 'Superseason' ends with this endurance epic. Fernando Alonso will bow out for Toyota, which surely has the LMP1 win sealed, but who will prevail in the GT and LMP2 classes?
WRC June 13, Italy
MOTO GP June 16, Catalunya
Formula 1 June 23, France
NASCAR, June 23 Sonoma
IndyCar June 23, Road America
BTCC:Round 5 June 29-30, Oulton Park, UK. Oulton Park welcomes the British Touring Car Championship, featuring three BTCC races on the Sunday and support series such as British F4, the Porsche Carrera Cup and more.
Stella Alpina June 28-30, Italy. This historic rally takes competitors across difficult roads in the Italian mountains, beginning in Trento and crossing seven Alpine passes with timed trials and speed trials. There's a special class for Ferraris.
MotoGP: Round 8 June 28-30, Assen, the Netherlands. MotoGP returns to 'The Cathedral' as Assen celebrates its 70th anniversary. The fast, flowing circuit hosts one of the most competitive MotoGP grids ever as Marc Márquez aims for a sixth title.
Formula 1 June 30, Austria