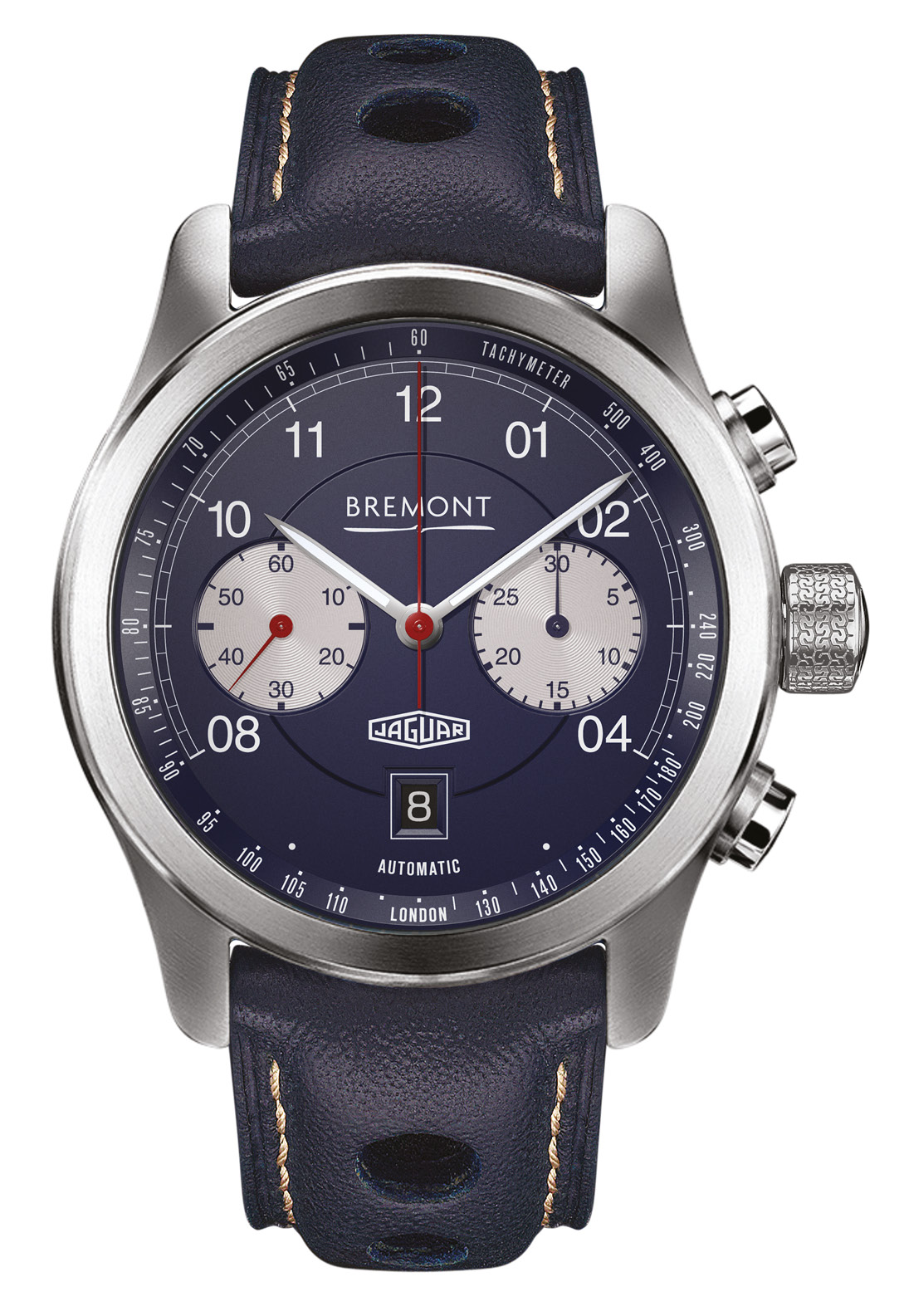 British watch maker Bremont might be best known for its aviation-inspired creations – but founding brothers Nick and Giles English, pilots both, are also enthusiastic about wheels.
Between them they count various old Land Rovers, Porsches and several motorcycles among their collections, although the Jaguar E-type roadster inherited from their father is probably the car they hold most dear. It was partly that affection for the marque that led to a partnership with Jaguar where Bremont created a dashboard clock for the C-X75 concept of 2010, before being commissioned to produce clocks for Her Majesty the Queen's entire fleet of 'leaping cat' vehicles.
In 2014 Jaguar built six 'continuation' versions of the Special GT E-type (commonly known as the 'Lightweight') to add to the 12 made in 1963 in order to complete the originally intended run of 18. Bremont producing six unique, white gold chronometer watches that were made available only to buyers of the six cars – but the design, which featured a dial based on the look of an E-type rev counter, went on to spawn an entire range of Jaguar-themed limited edition watches that are respectively known as the MKI, MKII and MKIII.
Following news that Jaguar Classic will make 25 continuation versions of the legendary D-type racing car to bring the number built to a round 100, Bremont has, (naturally) whipped-up a watch to go with it. A D-type produced 300bhp from the 3.4-litre engine, so the watch will be limited to 300 examples, each with a dial in the blue of the Le Mans-winning Ecurie Ecosse team.
An inner tachymeter bezel can be used with the chronograph counters to make speed and distance calculations, while the winding crown is decorated with the tread pattern of a period Dunlop race tyre and topped with an enamelled heritage Jaguar logo.
Flipping over the hardened steel 43mm-diameter case reveals a sapphire crystal back which affords a detailed view of the chronometer-certified movement and its self-winding rotor – in the form of a beautifully executed miniaturisation of a D-type steering wheel.
Add a classic perforated strap in blue leather and the result evokes the mighty D-type in a sufficiently subtle way that it should appeal to many more enthusiasts than just the tiny number who are fortunate enough to actually own a Le Mans legend.
Bremont Jaguar D-Type. £5495. bremont.com
---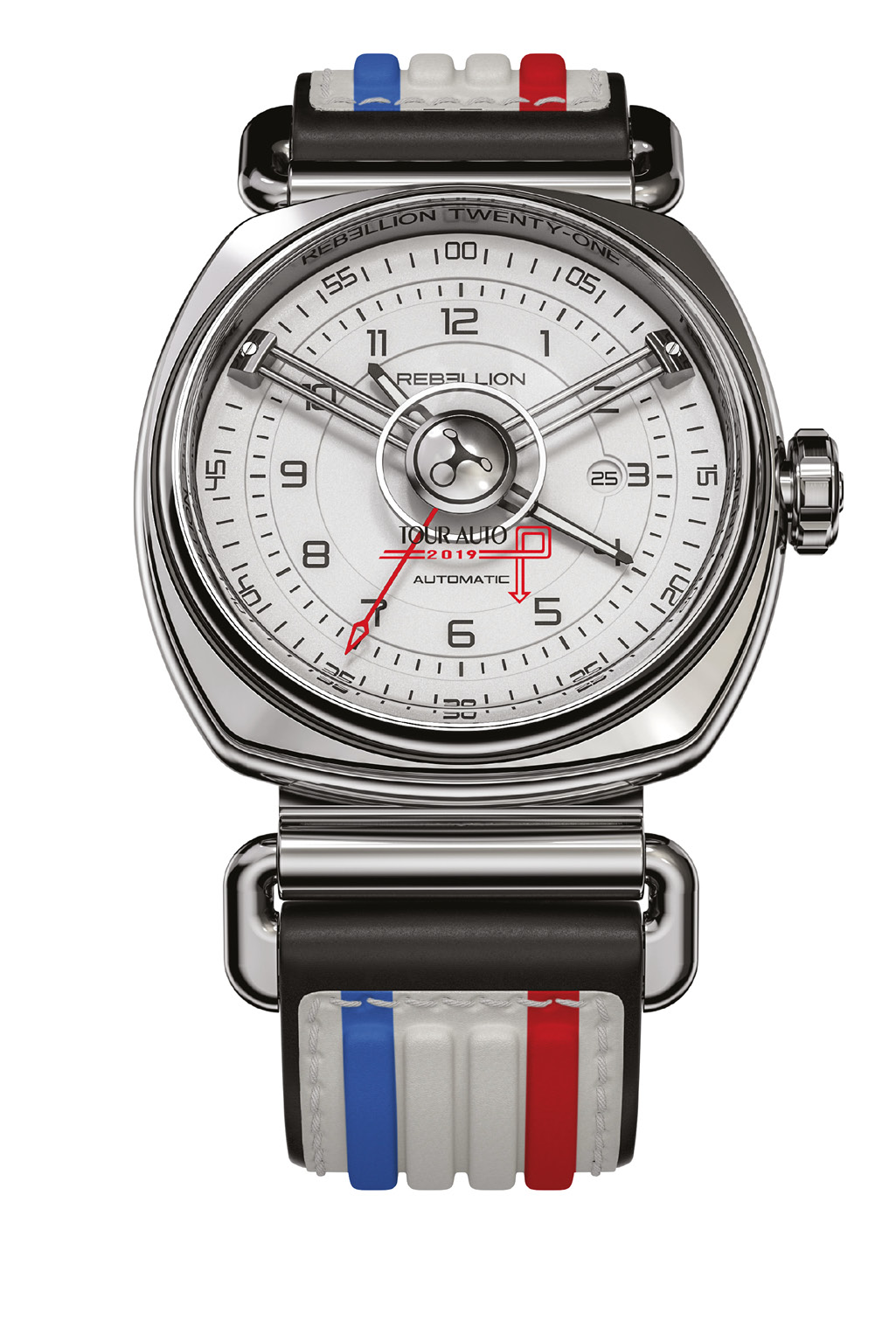 Le Mans Fans will be familiar with Rebellion Racing, a team backed by the Swiss watch brand that launched in 2008 to make high-end watches. It has expanded its offering to include more affordable pieces – such as this Twenty-One three-hander marking Rebellion's first year as official timekeeper of the Tour Auto classic car event. The watch is supplied on a rubber and leather strap in the red, white and blue of the French 'tricolore'.
Rebellion Twenty One Three Hands Tour Auto. £2650 rebellion-timepieces.com
---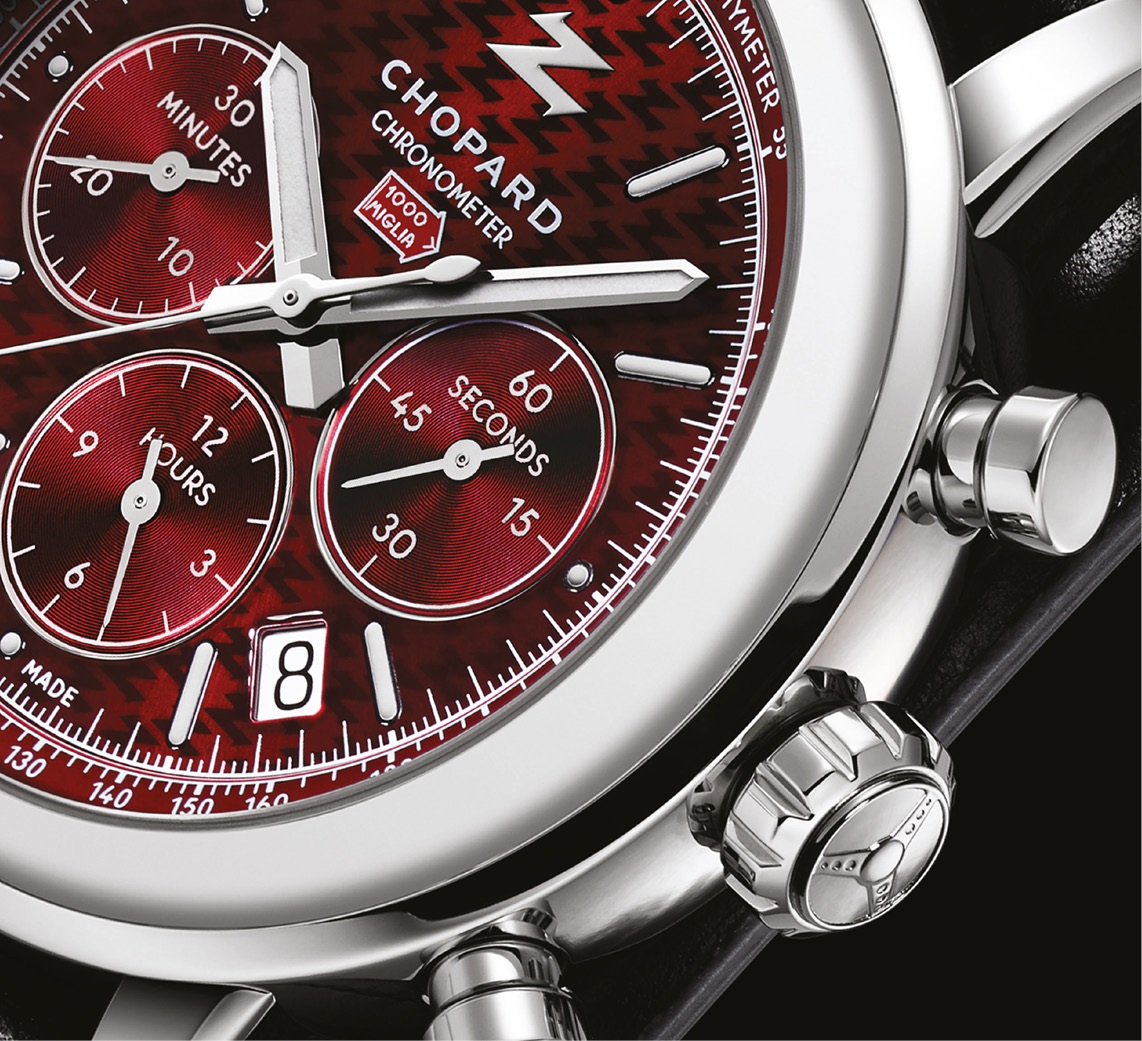 May's Mille Miglia attracted a selection of Zagato-bodied cars thanks to 2019 being the centenary of the Italian coachbuilder. As the official sponsor of both the Mille Miglia and the Scuderia Zagato racing team, Chopard unveiled a centenary Zagato watch which is available in just 100 examples. The 42mm chronograph has a distinctive cuff wrist band inspired by the thick leather straps once used to lash down sports car bonnets.
Chopard Mille Miglia Classic Chronograph Zagato 100th. £5560 chopard.com
---
Motor Sport's monthly watch review Precision is written by renowned luxury goods specialist Simon de Burton