Word on the beat, July 2022
Audi/Aston intrigue and Mario, 82, to star at US GP
Lawrence Stroll, top, has apparently dismissed the prospect of Audi buying out his Aston Martin F1 team, but not totally. "Have we been approached by Audi?" he posed. "Yes. And are we very happy with our collaboration with Mercedes? Yes. The world of Formula 1 is full of these stories."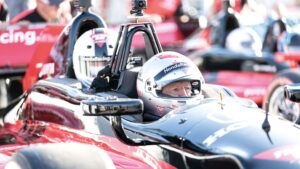 Mario Andretti, right, is to demo last year's McLaren-Mercedes in Austin for the United States Grand Prix meeting, at 82 years old. The offer was made on the Miami grid by team boss Zak Brown. Andretti scored pole position on his F1 debut at the American Grand Prix at Watkins Glen 54 years ago. He's regularly been giving 200mph oval rides in IndyCar's two-seater in recent years.
Toto Wolff has not discounted the possibility of reverting to the Barcelona winter test-spec Mercedes W13 with conventional sidepods if the current concept can't be made to work soon. "I wouldn't discount anything," he said. "But we need to give all of our people that have produced great race cars in the past the benefit of the doubt, and we believe this is the route to go."
Oscar Piastri, left, is understood as being targeted by Williams to replace Nicholas Latifi next year. Alpine is happy to let him go there 'on loan'. In the meantime he is the reserve driver at Alpine, McLaren and – possibly soon – Mercedes.