"We went down to Goodwood for a day to shake it down," says Ray. "It was very quiet down there in the winter and nobody paid much attention. We were the only people there and nothing ever got out about what we were doing. Bruce did all the driving, and the car seemed to do all the right things."
McLaren then hatched a plot to take the car to Zandvoort, with he and his little team determined to take their first steps away from the prying eyes of the media.
"We put the car on a trailer, covered it with a tarpaulin and hitched it up to a Transit van. There were no posh transporters in those days." Ray laughs at the memory of F1 nearly 50 years ago: "We put the van on the night ferry and took it to Holland. We had the Zandvoort track to ourselves and the car went well from the beginning. We'd taken some Plan B set-ups with us but the original design was good and we made few changes.
"Bruce was a very good test driver, very thoughtful, and he drove it as an engineer – not by the seat of his pants or by the scruff of its neck. He was always thinking about what to do to make it quicker – coming in, making an improvement, going back out. He didn't get involved in the spanner work by this time – he had too much else on his mind with growing his business – but he had a lot of input with the car. We worked quickly in those days, probably faster than we do now with all the computers and technology."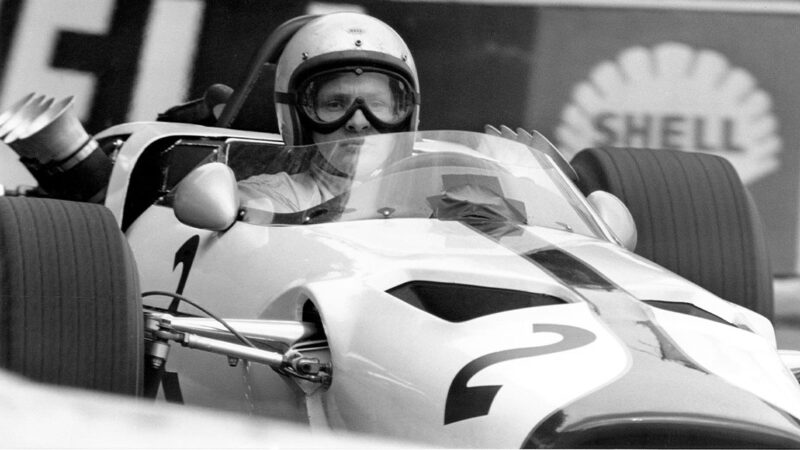 The mantra, even then, was good, solid engineering and a will to win.
"Bruce wasn't one for outrageous ideas, Colin Chapman was the one for that sort of thing," says Ray. "We were in it to win races, to get the job done and build up the team in Formula 1 and Can-Am. Bruce was always keen on the Can-Am cars and, of course, Robin Herd did a great job on those."