What would you have done if you had inherited an enormous fortune during the early 1960s, when you were a car-mad 20-something?
Obviously you would have gone racing – which is exactly what Venice-born Count Giovanni Volpi did after being bequeathed a substantial amount of moolah by his politician father Giuseppe, the one-time Italian finance minister and founder of the Venice Film Festival.
Volpi Jr's exploits in F1 and sports car competition under the Scuderia Serenissima banner are well documented (he was the instigator, for example, of the celebrated Ferrari 250GT-based 'Breadvan'), but in 1962 – having been prompted to turn away from racing by the deaths in quick succession of Henri Oreiller at Montlhéry and Ricardo Rodríguez during practice for the Mexican Grand Prix – the young count decided to establish Automobili Serenissima to produce rapid road cars.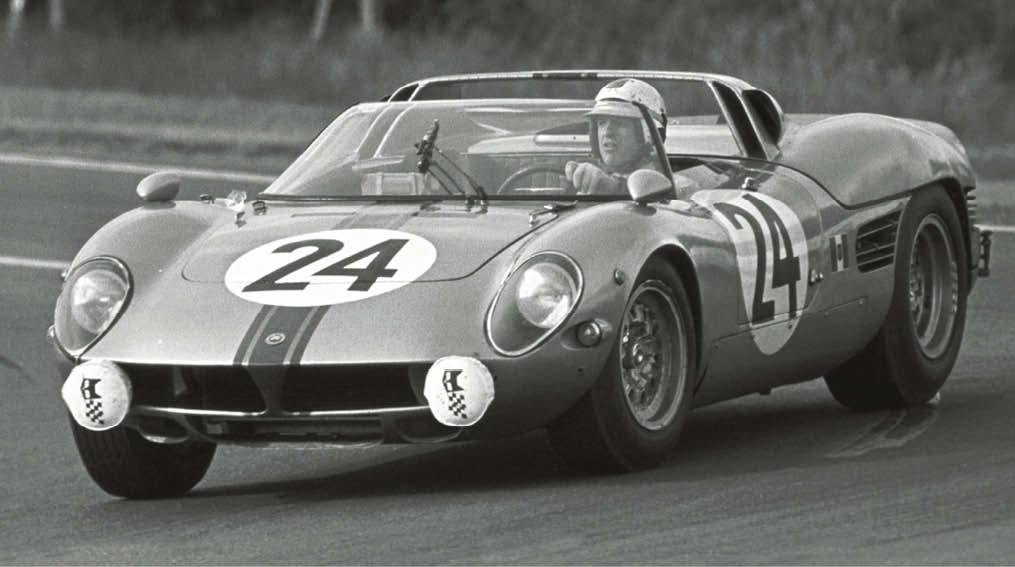 He recruited former Alfa Romeo and Maserati engineer Alberto Massimino to design a three-litre 300bhp V8 engine from scratch, mid-mounting it in a tubular, self-created framework that was draped in alloy bodywork penned by former Pininfarina chief designer Francesco Salomone.
Named the Jungla, the initial concept proved a failure requiring an extensive redesign which, after two years of work, evolved into a 3.5-litre car with bodywork designed by skilled Modena coachbuilder Medardo Fantuzzi.
Two examples of the Serenissima Spyder were built, with the one pictured here being the only survivor – and by far the most interesting for a variety of reasons, not least that it was converted from its original road-going specification to become an entrant in the 1966 Le Mans 24 Hours in the hands of the French duo of Jean-Claude Sauer and Jean de Mortemart.
While the attractive Serenissima bowed out after five hours with a broken gearbox, thus failing to figure in the results of what would prove to be one of the most celebrated Le Mans contests of all time (Ford's all-conquering GT40s famously came first, second and third), the car still represents a highly evocative slice of the classic event's history because it survives in exactly the condition it was in when it came off the track at the race's end.
"Hopefully the new owner will understand what needs to be done"
The original paint, red central stripe and team decals all remain just as they were, as do the tiny door-mounted lights put in place to illuminate the car's race numbers at night, the small crack in the windscreen, the deep bucket seats and the 300kph speedometer.
But what is perhaps more remarkable is the fact that the car is being sold by none other than Giovanni Volpi himself: now in his 81st year, he has kept it in his possession for more than half a century.
Artcurial expects the unique Serenissima, which is complete but not running, to sell for €1.3-1.8 million.
Hopefully the new owner will be one who understand the importance of originality, doing what needs to be done (and no more) to get it back to La Sarthe for next year's Le Mans Classic – where it will truly be 'one of one'.
On sale at Artcurial, Salon Rétromobile, Paris on February 9