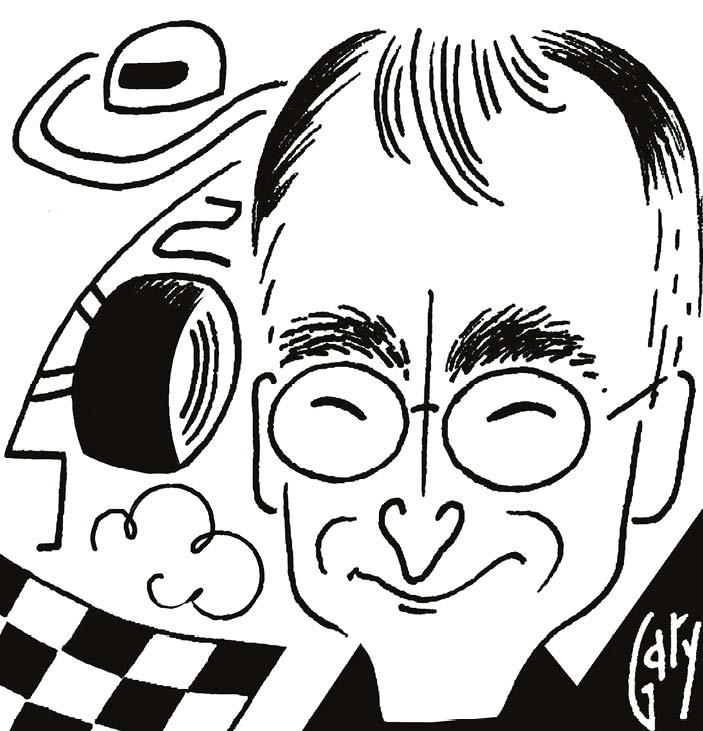 In axing Maurizio Arrivabene as Scuderia Ferrari's team principal and replacing him with Mattia Binotto, Ferrari chairman John Elkann has simply actioned the plan laid out by the late Sergio Marchionne. In between Marchionne's sudden death last July and the end of the season, Arrivabene had the chance to fortify his position, but clearly in this time the new boss reached much the same conclusion as had Marchionne. He simply wasn't the right man for the job. Reports that Arrivabene's firing came at CEO Louis Camilleri's instigation are wide of the mark – and in fact the latter's position was unclear at the time of writing.
Usually when someone within the paddock loses their job there is a measure of sympathy. It's a results-based environment and high-profile people often have to carry the can. But sympathy was not much in evidence on this occasion…
Arrivabene had an aggressive, combative manner that did not appreciate questions – certainly not from the media, with whom he operated a zero co-operation policy, but also from his staff. This might have been OK if it was merely an outward-facing front to take the pressure off those inside, but according to many he was exactly like that internally, too. He was autocratic but without the skills required to inspire. He was recruited from Philip Morris by Marchionne as a lieutenant, someone to action his instructions while he went about the business of running the whole group. Just as Arrivabene didn't appreciate questions, so he never questioned the boss – and, as someone in the field in a better position to inform him, that was another failing.
Marchionne presided over a refreshing culture change within the Scuderia technical group. But he was guided in this by Binotto, who impressed the boss with his quietly level-headed, highly intelligent approach. It was Binotto who proposed a new working culture within the technical group and Marchionne who actioned it. When Marchionne took over, Binotto was assistant chief of the engine department. Subsequently he was made engine chief and then technical director after the departure of James Allison (with whom Marchionne did not see eye to eye). As well as his own technical creativity, Binotto understands how to manage a group of creative people. Some who have worked there a long time say he reminds them of Ross Brawn. Far from reeling from the loss of Allison, as had been expected, the technical group began delivering on the talent that had lain within all along. Ferrari in the last two years has been the most progressive, creative F1 team.
"Binotto understands how to manage a creative group"
The racing group was another matter. Here, Arrivabene's management style was devoid of subtlety. He wasn't the type of personality to grasp human relationship nuances. His autocratic manner created an oppressive atmosphere that contrasted with the spirit of openness and co-operation in the technical group. Their cars ensured considerable success, which relieved some of the pressure, but increasingly it became apparent that this was a poor team squandering great cars and that created greater pressure. With a virtually non-existent relationship with the media, Arrivabene could count on no help there. You might have seen him last year stare straight through Martin Brundle on the grid, not even acknowledging his presence, for having the temerity to ask him a question.
During the 2018 Chinese GP, Sebastian Vettel removed his steering wheel after a practice session and laid it atop the Ferrari's cockpit, where it was photographed by the renowned technical journalist Giorgio Piola, who spotted that it featured an extra control – which he then drew and wrote about. The following day Arrivabene drew himself up to Piola's chest, trying to intimidate him – for writing about a piece of car that was there in the public domain; for doing his job, in other words. Doing it, what's more, better than Arrivabene was doing his.
The atmosphere created by Arrivabene was surely a contributory factor not only to Ferrari's poor operational performance, but also the state of mind of lead driver Sebastian Vettel. It's impossible to decouple his errors last year from the atmosphere around him.
A couple of years earlier Arrivabene had for once chosen to interact with a TV camera – but only to say that his driver Vettel should stop trying to involve himself in running the team and concentrate instead on justifying his drive. In that moment he showed he completely misunderstood one of Vettel's major assets and into the bargain lost his lead driver's respect.
As Binotto advised Marchionne on how he saw things, so the boss came increasingly to consult with and be informed by him. Arrivabene was falling out of the loop – and plans were already in place, before Marchionne's trip to the hospital, for the move that has now happened. Marchionne's passing merely put it in doubt for a time.
Binotto should transform things. It's expected that the structure will be changed to be more like that of the Brawn years, where the technical boss also ran the team. It worked then and can surely work again.
---
Since he began covering Grand Prix racing in 2000, Mark Hughes has forged a reputation as the finest Formula 1 analyst of his generation
Follow Mark on Twitter @SportmphMark