Lister Storm GT: Race car buying guide
While many consider it a salesroom flop, Lister's flagship Storm sports car went on to be a GT hero of the late 1990s
If you're making a list of the fastest, most outrageous cars of the 1990s, this is the one you're most likely to forget. Up against the might of the Ferrari F40, Lamborghini Diablo, Bugatti EB110, McLaren F1 and such, what chance did little old Lister have?
After all, Lister only built four, priced them well out of their league, and the Storm faded from showrooms as fast as it had blown in.
But here are some headline figures worth remembering. A hulking 7-litre V12 adapted from a Le Mans 24Hrs winner; a top speed of 208mph that made it the fastest four-seater car in the universe in its time; and after its road career came to a premature end it actually made a mighty fine race car.
Despite being a low-volume manufacturer, Lister already commanded respect in the racing world thanks to its work first with MG and Bristol power since its formation in 1954, and then its founder Brian Lister's link with Jaguar that gave us the eternal Knobbly.
But following the financial trouble which led to the original company's closure in the mid-1960s, all fell silent in the Lister camp, until engineer Laurence Pearce resurrected the company in 1986, primarily to tune special edition Jaguar XJS road cars. Pearce began by expanding the 5.4-litre V12 in each of them to a full 7 litres, endowing them with a 200mph top speed, adding new body panels and charging just over £100,000 for each of the 90 this new version of Lister produced.
But to truly get back to its former glories, Pearce knew Lister needed a flagship model of its own rather than a tuned version of somebody else's car. The Storm was brewing.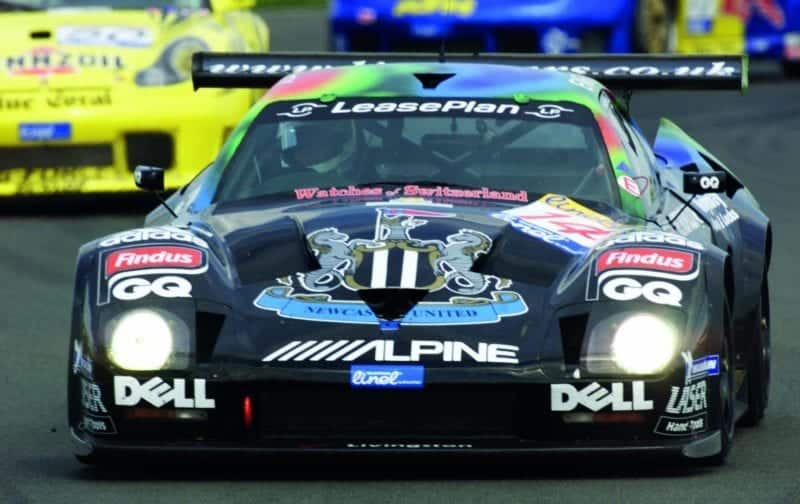 To start, Pearce used his Jaguar connection to secure a stock of engine parts from Tom Walkinshaw's Le Mans-winning XJR-12 Group C operation, basing the Storm's heart around the same huge 24-valve V12 that powered Britain back to glory at La Sarthe in 1990 – and in doing so gave the Storm the largest engine fitted to a production car since World War II.
Then came a lightweight aluminium monocoque chassis, with the engine slotted up front, but deep down and as far back as it could go to centralise the weight without needing the driver to sit on top of it.
Only then came the coachwork, with its distinctive sloping bonnet smoothly fitted over that lump of an engine. Lister used carbon fibre for many of the panels, and also raided the Storm for parts bin of other brands to complete the design – the rear GT racing… at lights are from an Audi 80.