Lunch with... Tony Brooks
Smooth, undramatic and always very fast, he remains one of the greatest Grand Prix drivers this country has ever produced
For today's Formula 1 drivers, the glare of the media spotlight is relentless. TV cameras haunt every corner of the paddock, there are daily press conferences throughout a Grand Prix weekend, and harassed PRs are for ever setting up Meet the Driver sessions for journalists. So it's impossible for, say, the Ferrari Not to regard his time in the cockpit as the beginning and the end of his job.
In the 1950s, even if you were the Ferrari Not fighting for the lead in the World Championship, it was very different. Of course many of the drivers were, by any measure, exceptional human beings; yet they remained normal people, not superstars. They were approachable if a serious motor-racing writer wanted an intelligent conversation, but there were none of the press scrums that drivers have to endure now. So, if you were by inclination a modest, self-effacing individual who thought motor racing was simply about what happened on the track, you could let your driving do the talking.
Tony Brooks was like that. In fact, maybe his natural reticence explains why today, half a century after he retired, it's only true enthusiasts who appreciate that he is one of the greatest Grand Prix drivers this country has ever produced. This man won his first Formula 1 race. He finished second in his second grande epreuve, and he jointly won his third. If you like statistics, he won 15.8 per cent of the world championship rounds he started — a better ratio than World Champions like Surtees, Rindt, Farina, Rosberg, Hawthorn and Phil Hill. Due to a couple of perhaps unfortunate career choices, he only had three seasons in properly competitive F1 cars. But during that time he won six of the 13 Grands Prix he finished, a remarkable 46 per cent. And as Ferrari team leader he only lost the world title in the final round, in a characteristic application of common sense over foolhardiness.
But more meaningful than the statistics is the reputation he built for a flawlessly smooth, inch-perfect, almost academic discipline at the wheel. Denis Jenkinson said that, watching Brooks, you thought he was slow until you looked at the stopwatch.
Tony doesn't remember ever having an accident due to trying too hard: he believed in racing right up to, but always within, his own personal limit. Stirling Moss, his team-mate at Vanwall and in sports cars at Aston Martin, has said that if he'd been a team-manager and wanted the perfect driver line-up, he'd have had Brooks as his Not and Jim Clark as his No2. Praise doesn't come higher than that.
Yet when he was still only 29 Tony stopped racing altogether, and concentrated his energies on his garage business. The meticulous diary he'd kept throughout his racing career then became the basis of a first-class, and totally self-written, autobiography entitled Poetry in Motion, a wonderful depiction of 1950s motor racing as it really was. Only after that is published does he agree to meet me for lunch at the RAC Country Club at Woodcote Park, not far from his Surrey home. Still the same weight as he was when he raced, he chooses herring creme fraiche, filo tart of forest mushrooms, and pear and almond tart.
*
As a young man, Tony intended to follow his father and become a dentist. Famously, flying in 1955 to Syracuse where he scored that historic first F1 victory, his textbooks were on his lap in the plane because he was studying for dentistry exams the following week. As a schoolboy he excelled at rugby, cricket, athletics, boxing and fencing, but it was the acquisition of a 350cc BSA Gold Star at 16, as soon as he was old enough to hold a motorcycle licence, that helped him develop balance and precision on wheels. "In 1948 the roads were pretty deserted, and I'd ride from my home in Dukinfield across the High Peak countryside and over the Snake Pass, always trying to find the smoothest way through each corner. If you're a perfectionist, which I suppose I have to admit to being, satisfaction only comes from doing something to the very best of your ability." A 650cc Triumph Thunderbird followed at 17, "but I soon realised that if I wanted to explore the limits of any vehicle it wasn't sensible to do it on the public road. So I had to go motor racing."
With parental help, the Triumph and his mother's MG TC were replaced by £740-worth of second-hand Healey Silverstone, and in March 1952 the 20-year-old CAS Brooks made his racing debut at a Goodwood club meeting. In a road-going car against much racier opposition, he managed a sixth place.
"From the first it seemed to me that dramatic opposite-locking and broadsiding was fine for the spectators, but it wasn't the fastest way through a corner. Even when you're drifting it still pays to be neat and on the right line, and any steering correction you have to apply is slowing you down. The Healey didn't have much power, and was flat out at around 115mph. But it was a friendly car to learn on, with a trusty Riley four-cylinder engine: just as well, because we had no budget for repairs."
After a dozen meetings in the Healey a fellow racer, Arthur Hely, lent him his much quicker Frazer Nash Le Mans Replica, and he began to attract attention, scoring top-three finishes against the likes of Roy Salvadori and Archie Scott Brown. The Aldington brothers at AFN, the Frazer Nash operation at Isleworth, were also DKW importers, and offered Tony a saloon drive at the 1954 May Silverstone. He won his class, which led to a works Sebring Frazer Nash ride in the Tourist Trophy at Dundrod.
"That was a super place, 7.4 undulating miles of narrow Irish country roads. Some drivers pushed the envelope more on aerodrome circuits, because there was room if you went off, whereas if you got it wrong on a proper road circuit you'd hit a solid object. But I didn't treat them any differently. I always drove in exactly the same way, because I wasn't planning to go off the road anyway." His first TT ended with a misfire, but AFN also put Tony in a Porsche 356 at Aintree, and he won his class.
John Wyer, the Aston Martin team manager, had been watching Tony's progress, and in December he was summoned to Chalgrove airfield, south of Oxford, for a test: three DB3Ss at the ready, and three more young hopefuls, Jim Mayers, Don Beauman and John RiseleyPrichard. The unfamiliar track, marked out with barrels, would be a level playing field, after Roy Salvadori had set a bogey of 1min 56.6sec. Afterwards the poker-faced Wyer revealed no times. All he would say was: "We'll let you know." Tony heard no more — until a letter came offering a year's retainer of £50, and a drive at Le Mans. He later learned that his time had been 1min 56.8sec; the others hadn't broken 2min.
So in June he found himself leaving his studies for a few days to join the Aston Martin team at Le Mans, sharing a DB3S with Riseley-Prichard. "Apart from a teenage holiday in Biarritz, I'd never been abroad before." This, of course, was the year of the dreadful accident. About 21/2 hours after the start Tony arrived at White House at 140mph to be greeted by frantic yellow flags. "I thought these were for Dick Jacobs' MG, which had crashed there and was on fire, but then suddenly I was weaving through the debris and chaos of the Macklin/Levegh accident." He later retired with electrical woes.
But one good thing that came out of Le Mans was friendship with the wealthy RiseleyPrichard, who'd given up racing after the disaster due to parental pressure. He lent Tony his Formula 2 Connaught for three national races, and on his single-seater debut at Crystal Palace Tony found himself on the front row beside the Maserati 250F of Mike Hawthorn. He finished fourth, and first F2 car home. Then Connaught put him in their 1500cc sports-racer at Aintree, and he was second to Colin Chapman's Lotus. There were Aston drives with Peter Collins in the Goodwood Nine Hours, finishing third despite electrical delays, and at Dundrod which ended in engine trouble.
Then came the weekend that was to change Tony Brooks' life. "At the Manchester Dentists' Hospital one October Thursday, while I was bent over a lady patient, I was told I had a phone call. It was Connaught boss Rodney Clarke, saying he'd been invited to send two cars down to Sicily for the Syracuse Grand Prix the following week, and would I like to drive one of them? I'd never even sat in an F1 car. My shocked response was, `Umm, I'll have to see if I can get the time off.' I spoke to the hospital's principal, and to my relief he agreed.
"I think they chose me because they couldn't get anyone else. In those days the European season pretty much wound up by the end of September, and most of the recognised drivers had hung up their helmets for the winter. Also Connaught's reputation wasn't that good, and nobody wanted to travel 2000 miles to a circuit they didn't know to drive an unreliable car."
*
Poetry in motion describes that historic weekend in absorbing detail — Tony's eight-hour flight, using three different aircraft, with his nose in his dentistry books; how the first of the two old Green Line coaches carrying the Connaughts didn't arrive until Friday night, the other on Saturday morning; how he had to learn the 3.4-mile road circuit on a rented Vespa; and how he finally sat in an F1 car for the first time barely 24 hours before the flag fell to start the race. Nevertheless, he qualified his B-type Connaught on the front row with the works Maseratis of Luigi Villoresi and Luigi Musso.
Lack of car familiarity meant he was slow away, but he fought his way past first Harry Schell (250F), then Villoresi, then Musso, to take the lead. He pulled away to score a brilliant victory, averaging 99mph over the 240 miles and setting a new lap record at 102.34mph. While not a round of the World Championship, the 2hr 25min Syracuse Grand Prix very much deserved its title, and as such was the first Grand Prix to be won by a British car since Sir Henry Segrave's victory at San Sebastian in 1924. It was a fairy-tale victory: internationally, Brooks was still a complete unknown, and nobody had taken Connaught very seriously up to then.
At once Tony found himself much in demand. "Connaught wanted me to sign for 1956, and Rob Walker made me an offer as well, but I decided to accept a drive for BRM. We all make mistakes, and that was one of mine. The BRM P25 was light and the engine was powerful, so its straight-line speed was good. But it would only go round corners geometrically, like a bicycle — it didn't like drifting. And the engine was unreliable: those big valves didn't like high revs. I was No2 to Mike Hawthorn on a retainer of £400, subject to the Aston Martin sports car team having first call on my services.
"At BRM Raymond Mays, as the originator of the team, was still the front man, but he no longer had the power to call the shots. That was down to Peter Berthon, backed up by Tony Rudd, and of course ultimately Alfred Owen, who was paying for everything. Mays always behaved properly, he was a gentleman, but he didn't have significant influence. As for Hawthorn, I got on with him very well. I respected him, and I think he respected me. Of course I was very much the junior; there was no question of his feeling I was after his Not seat. On his day Mike could give anybody a run for their money, but he was inconsistent. He had a lot more trouble with his health problem, his kidneys, than is generally recognised. But as it turned out, I only did one Grand Prix in the BRM, and three short British events. We went to Monaco, but after terminal valve trouble in practice the cars were withdrawn. So the British GP was my first World Championship race."
At Silverstone, having briefly held second place, Brooks stopped out on the circuit around half distance with a broken throttle. He taped the linkage together with a pen borrowed from a marshal, and drove slowly back to the pits. In a long stop a rough repair was effected, and he rejoined. "At once I realised the throttle wasn't closing properly. That should have been a warning. Abbey Curve, where I'd been flat up to then, had become slippery with oil and needed a little lift to correct a slight twitch from the rear end. But the throttle stayed fully open. That put me about a foot off line leaving the corner, just on the grass. In a car with more friendly handling I could have eased back onto the Tarmac, but the BRM spun viciously across the track, hit the bank, turned over and caught fire. I was thrown out and woke up in the ambulance with a broken jaw and a chipped ankle." It was Tony's last BRM drive for nearly five years.
*
Hospital work and studying were still taking up most of his time, but nine days later he'd healed enough to give the prototype 2.5-litre Aston Martin DBR1 its first race at Le Mans, sharing with Reg Parnell. It lasted nearly 22 of the 24 hours before retiring with low oil pressure. Back in a DB3S in August he was second to team-leader Stirling Moss in pouring rain at Oulton Park, and then won at Goodwood ahead of Salvadori. He also had his first drive in a rear-engined car, Rob Walker's F2 Cooper, in the Oulton Park Gold Cup. He started from pole but, on the wrong tyres for the race, finished second to Salvadori's works car. Three weeks later he won in the Cooper at Brands Hatch.
In November came an intensive two-day test at Oulton Park for Vanwall, and then he applied himself to 20 written and practical exams that resulted, just before Christmas, in the news that he'd passed his finals and was now a qualified dental surgeon. And having fallen in love with Pina Resegotti, a beautiful Italian girl he'd met while racing for Aston Martin at Rouen, this disciplined, quietly determined man was also devoting every evening to the study of Italian. (Tony and Pina have now been married for 54 years, and have five children and 10 grandchildren.)
Vanwall's offer came through in January 1957: team-mate to Moss and Stuart LewisEvans, a £2000 retainer, and a half-share of all his starting, prize and trade bonus money. "So I was driving for two forceful millionaires: Tony Vandervell and David Brown. I got on very well with both of them. In the two years I drove for Vanwall Tony only missed one race, when he had to fly to Canada for an urgent business meeting — a complete contrast to Enzo Ferrari, who never went anywhere except for Monza practice. Tony always knew exactly what was happening, but he didn't interfere. He left all the team strategy decisions to David Yorke. As I found out later, I/ Commendatore had to rely on reports from his racing managers, which wouldn't always be totally objective."
Thus Tony was driving for two teams led by Stirling Moss, whom he came to know very well as a racer and as a friend. "In fact our careers overlapped for seven years, as team-mates or as rivals. He was my yardstick in my formative years. We were very different in approach: he never stopped being a professional, while I did not like the limelight. His strategy was always to go like a bat out of hell from the start, to demoralise the opposition. My philosophy was more like Fangio's, which was to win any race at the lowest possible speed. I've never said Stirling was harder on the car as such, but he expected to get the most out of it within its prescribed limits, and the longer you rely on a car's maximum the greater the chance of failure. Sometimes, by trying different things on the car, he spent too long seeking an edge he didn't need, and maybe that gave him reliability problems. In my day Stirling was the ultimate all-rounder, and he should have won the World Championship several times. And looking at racing's history as a whole, he has to be seen as one of the all-time greats.
"When I signed for Vanwall I'd still only started one World Championship Grand Prix! So after two outings with the Vanwall at Syracuse and Goodwood, Monaco was still only my second grande epreuve. I developed a clutch problem, which made it difficult changing gear around the streets of Monte Carlo, but I finished second to World Champion Fangio in the 250F, having chased him hard."
The week before Monaco was Spa in the Aston, and the week after was NiIrburgring, so it was a busy month. The ultra-high-speed sweeps of Spa Tony remembers as the most exhilarating circuit of all, particularly in the wet, and it was wet for his first race there that May. He took pole and won, beating team-mate Salvadori by just under two minutes, and setting fastest lap. In the NiIrburgring 1000Kms, paired with Noel Cunningham-Reid, Tony scored his biggest sports car victory to date, beating the works Ferraris of Collins and Hawthorn. "That was my first visit to Spa, but my second to the 'Ring after going in the DB3S the year before. I always took a detailed approach to learning a new circuit: I'd memorise a map of the place first, then put it all together once I got there. At the 'Ring, with 176 corners, you couldn't learn the track in one go, so I'd identify the key corners, and then concentrate on learning it section by section, from one recognisable corner to the next."
Then came Le Mans again. "I was never a great lover of the place. In those days it was more a high-speed reliability trial than a race. Today I'm sure it's very different, but going round 15sec a lap slower than you were capable of wasn't motor racing: a stern test of a car but not of a driver, other than his ability to resist boredom. And in 1957, due entirely to my own stupidity, I had a bad accident. Noel, my co-driver, was very good — just how good we'll never really know, because he too was forced to give up due to family pressure. Anyway just before 3am, when we were in second place, he brought in our DBR1 to say it was stuck in fourth gear.
"Now this had happened at Spa and I'd managed to get it unstuck, so Clever Clogs took over, chugged out of the pits, and at the first opportunity, the short stretch after the Esses, I tried to get it out of gear by repeatedly accelerating and then lifting off, load, de-load, load, de-load, yanking at the lever. And I did what you're always told not to do as a learner driver, I looked down at the lever, and when I looked up I'd passed my braking point for Tertre Rouge. Mistake Not. Mistake No2 was, instead of accepting there was going to be an accident, I brought the car onto the correct line and put it into a drift, to try to get through the corner. Fine, except I had too much momentum, and at that point there was no grass verge, just a sandbank that came to the edge of the road. The car ran up that and flipped over, ending up half on the bank and half in the road, with me trapped underneath. Then along came Umberto Maglioli's Porsche, which hit the back of the Aston, knocked it off me and released me, so I could scramble up the bank to safety.
"Those two accidents, Aston at Le Mans and BRM at Silverstone, were entirely due to my stupidity, persevering with a car that wasn't fit to be raced on the limit. They didn't affect my belief in my own driving ability. David Brown had me flown back to England, and I was in hospital and then in bed at home until it was time to go to Aintree for the British Grand Prix. I had lots of cuts and abrasions, a hole in my thigh big as a tennis ball, and I'd lost a stone, which I could ill afford. But I was determined to do Vanwall's home race. I did a few laps in practice, wedged into the seat with a lot of rubber padding, and had no problem being quick: I qualified on the front row a fifth of a second slower than Stirling, who took pole, joint second-quickest with Jean Behra's Maserati. But I wasn't sure I would be physically able to last 90 laps at a competitive speed, so I suggested to David Yorke that if either Stirling or Stuart had problems I could hand over my car to one of them.
"In the race I was third in the early stages, but after 20 laps I was hurting all over and I'd slipped to fifth. Then Stirling, in the lead, developed a misfire, so as arranged I was brought in and handed over to him. I went out in his car, but the misfire was so bad I stopped for good after a few laps. In my car Stirling worked back up to the front and took the chequered flag, and I had shared the win with him. It was the first ever victory in a World Championship Grand Prix by a British car. Some reports implied I'd had to hand over to Stirling because I wasn't quick enough to win, which annoyed me. I'd been just 0.2sec slower than him in qualifying, and when he tried my car he'd been 1sec slower than me. If they'd said that Stirling had taken over from the injured Brooks I'd have been happy."
Tony was out of luck in his remaining Vanwall races that season, although he scored a point for fastest lap in the Italian GP, his first race at Monza. The Belgian GP was a three-hour sports car race that year and returning to his beloved Spa Tony led from start to finish. Roy, Tony, Pina and Jack Brabham drove up from the previous weekend's Pescara GP to Spa squeezed into, of all things, a humble Hillman Minx: no private jets then, but its meagre performance was exploited to the full. At one point, with Tony driving, they only escaped a pursuing police motorcyclist by getting under a railway crossing barrier just as it was descending.
For 1958 the F1 regulations changed quite significantly. Alcohol fuels were banned, to be replaced by commercially available `Avgas', and race distances were reduced from 500km or three hours to 300km or two hours. "That was a pity, because it diminished the role played by tactics. It worked against Fangio, because he wouldn't worry too much where he was in the early laps. He'd size up the situation and decide when to go for it. The longer the race, the more scope you had for that. I suppose it worked against me, too, because I also liked to weigh things up and make my move at the right moment, and the shorter races reduced your ability to do that.
"In sports car races it was different, because the strategy would be decided not by the driver but by the team manager. At Aston, John Wyer would work out what average was required to win the race — say, five per cent faster than the previous year. Then he'd give you a target lap time to maintain. You'd use the slower time to be easier on the car, using a lower rev-limit, maybe changing up 500rpm earlier, but you'd corner just as hard. The slower lap time was to make it easier on the car, not on the driver."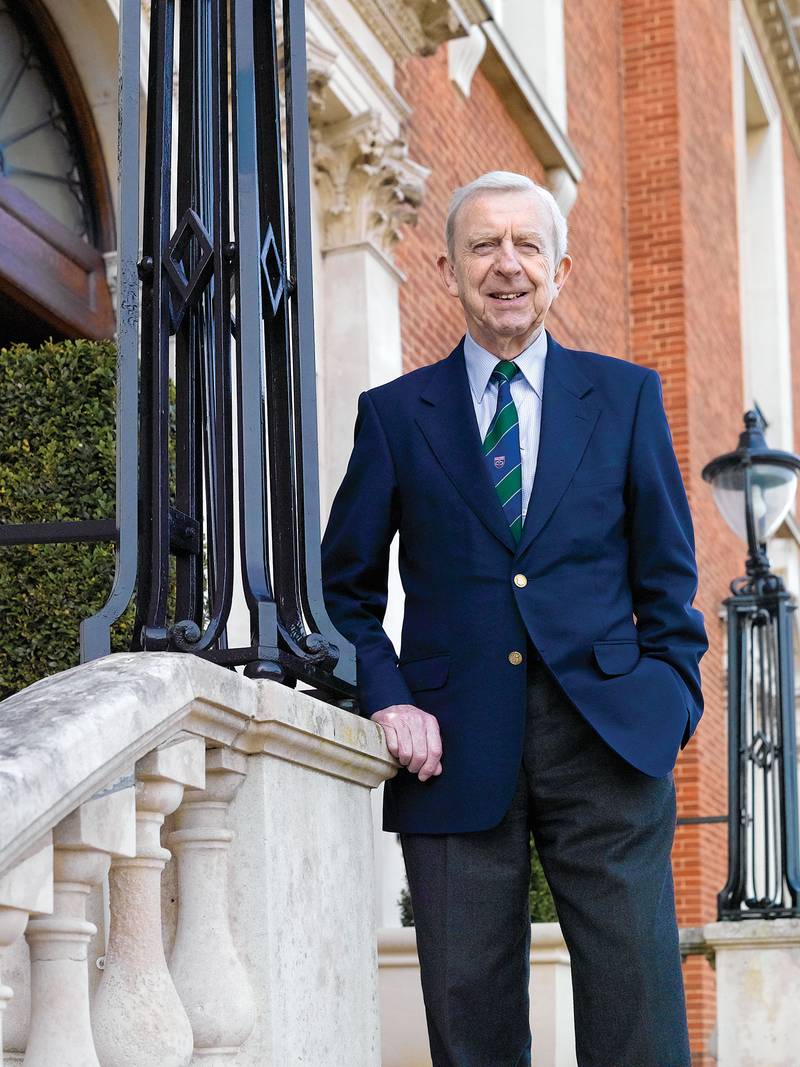 Whatever may have been Tony's misgivings about the shorter F1 race distances, he had a superb 1958 season for Vanwall. He took pole at Monaco, and was lying second when a spark plug unscrewed; then he scored a trio of brilliant victories in the Belgian, German and Italian rounds, adding Monza to his favourites of Spa and the NiIrburgring. Tony regards that 'Ring win, catching the Ferraris of Collins and Hawthorn and pulling away to win by nearly 31/2 minutes, as perhaps his greatest race. "But all my sense of satisfaction evaporated when I learned that Peter Collins, who unseen by me had gone off at Pflanzgarten while behind me in second place, had died in hospital. That was hard. I'd known him since his Aston days, and I lost a very good friend.
"In racing then, we were surrounded by the knowledge that anybody could die. You'd have a nice dinner after a race with a few friends, and maybe a couple of years later two or three people round that table would no longer be alive. It was part of the scenery, which is not to say you diminished it or shrugged it off, but it was all part of something in which you were a voluntary participant. I never psyched myself up to push myself beyond the limits of my natural ability. I knew that factors beyond my influence could make me suffer injury or death, like getting involved in somebody else's accident. But I was satisfied that I had most of it within my control, and I never had trouble sleeping at night."
In that tragic year Luigi Musso and Archie Scott Brown also died, and then in the final round in Casablanca, which was to settle the World Championship for Hawthorn over Moss by just one point, the Vanwall team lost Stuart Lewis-Evans. His engine failed in a fast corner and the car went off the road and caught fire: Stuart, badly burned, was flown back to England in a Viscount chartered by Tony Vandervell. "We had every reason to believe he'd make a complete recovery, but he died six days later. Vandervell was inconsolable, because he prided himself on building well-engineered cars in which none of his drivers had ever been seriously injured." At Casablanca Brooks' Vanwall also suffered engine failure, to his great regret because he was leading Hawthorn. He reckons he'd have kept him out of second place and thus helped Stirling to be champion. But, with six victories — three for Tony and three for Stirling — Vanwall had beaten Ferrari to win the first Constructors' title.
*
Then Tony Vandervell announced that Vanwall was pulling out of full-time Formula 1. Within the week came a phone call from Ferrari. Tony flew to Italy to meet Il Commendatore, and signed a contract for F1 and sports car racing; to his surprise, Enzo agreed to his request that Le Mans be excluded. On twisty circuits the nimble rear-engined Coopers were already showing themselves to be more competitive than the bulkier front-engined Dino 246, but Tony started the season with a fine second place to Jack Brabham's Cooper at Monaco, and then scored a great victory in the French Grand Prix at Reims, run in stifling heat. With cockpit temperatures nudging 150F several drivers were badly affected, but Tony led from pole to flag.
Industrial action meant that Ferrari missed the British GP, Tony having a one-off drive in a misfiring Vanwall instead, but then came the German GP on the scary AVUS banking. In Saturday's sports car race Jean Behra, lately fired by Ferrari, tragically met his death in his own Porsche Spyder. The Grand Prix was run in two heats: having qualified on pole, Tony won both and set fastest lap, with Dan Gurney's Ferrari second. Despite clutch failure on the line at Monza Tony arrived at the final round, the US GP at Watkins Glen, knowing that if he could win, with Brabham coming lower than second and Stirling finishing lower than third, he would be World Champion. In fact Stirling retired and Jack finished fourth, having run out of fuel and pushed his car to the line. But Tony's challenge was ruined on lap 1 when he was rammed from behind by team-mate Taffy von Trips.
"My two big crashes, the BRM at Silverstone and the Aston Martin at Le Mans, had both been when I was grappling with a damaged car. After that I resolved never to risk my life driving a sub-standard car beyond the limits of its capabilities. Von Trips had hit my right rear wheel and suspension. It would have been much easier to keep going, but I'm proud that I made myself stop. I knew it'd put paid to my title chances, but I had to be true to my resolution." His pitstop to check the car meant he rejoined in 15th place and, though he climbed back to finish third, Brabham became champion.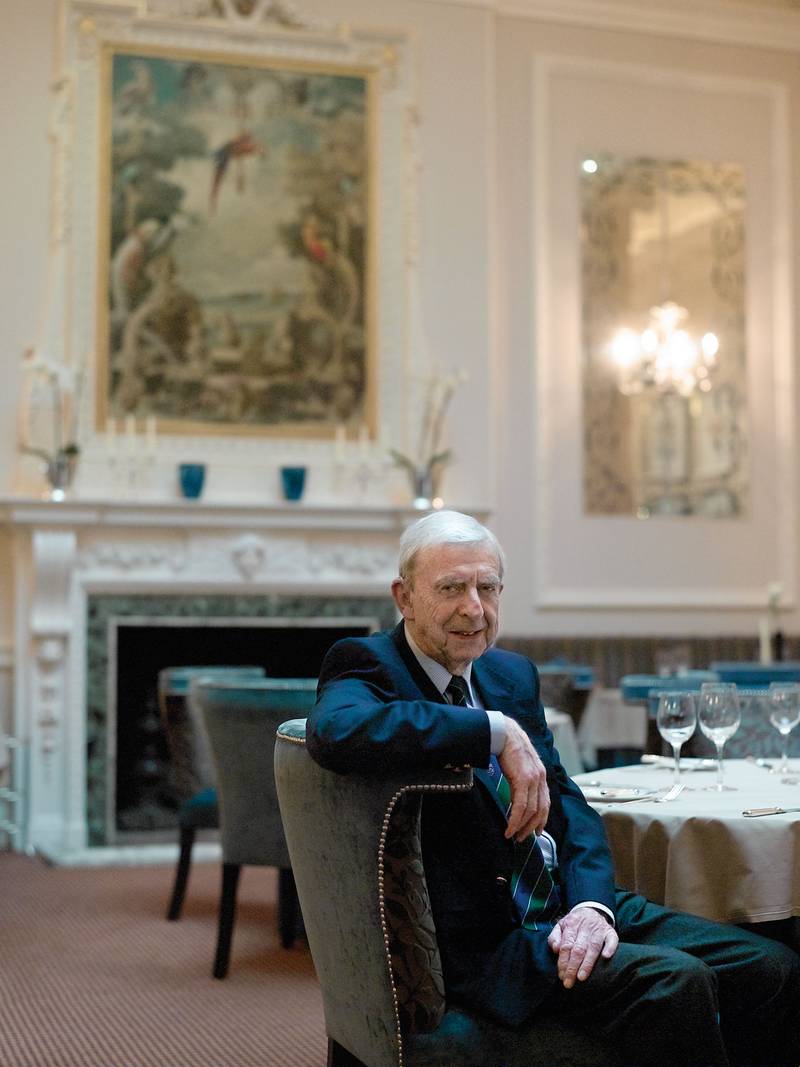 "Ferrari was always a happy team, and the mechanics were all such fun. If you won a race you'd think from their reaction you'd won the championship. And the drivers, Phil Hill, Dan, Cliff Allison, we were all competitive with each other but somehow easy-going as well. Jean Behra pretty much did his own thing; he didn't speak English and his Italian wasn't too good, and I think the longest conversation I had with him was when he tried to persuade me, with plenty of gestures, that the Testa Rossa he'd crashed at the Targa Florio was OK for me to take over." Behra struggled into the pits, late, to hand over a very crumpled car to Tony. He'd gone upside down in a field, scrambled out from under, got enthusiastic locals to right the car and driven on. Tony did one slow lap, discovered the steering was entirely deranged, and retired.
Despite food poisoning he was third with Behra in the NiIrburgring 1000Kms, and he was ranged against his old team, Aston Martin, in the final round of the World Sports Car Championship, the Tourist Trophy at Goodwood — which he and Stirling had won the year before. Brooks drove two cars, finishing third and fourth, but "we were on a hiding to nothing trying to beat the Aston there. If you designed a car especially for Goodwood, the DBR1 would be it. But I was pleased for Aston that they'd won the title: it was David Brown's great ambition."
At the end of 1959 Tony intended to retire, and was already setting in train the purchase of a garage business. "Then I was swayed by the prospect of a rear-engined Vanwall, based on a restructured Lotus 18. I felt Colin Chapman knew how to design cars but didn't know how to build them, but with Vandervell engineering and a reliable 270bhp in a light, well-handling chassis this might be a race-winning car, run just for me by a team in which I had total faith.
"It was fine in theory, but Tony Vandervell never got over the death of Stuart, and also he wasn't very well. He'd lost his motivation, and by the time I realised the car wasn't going to get done, all the good drives had gone. I regret to this day that I didn't just retire then, but having made the mental decision I took what was left, which was the Yeoman Credit team of year-old Coopers. They were light years behind the 1960 car, and unreliable: I lost count of how many gearbox failures I had.
*
"To have that as my last season would have been very disappointing, so when BRM came up with an offer for 1961, even though Formula 1 had been reduced to 1500cc, I took it. The new BRM looked right, it had a V8 engine, and when I saw it my sixth sense said, This is going to be a winner. It was, but unfortunately not until 1962, and it spent the 1961 season using the four-cylinder Climax engine. Graham Hill had already been at BRM for a year when I arrived, and he had the sort of influence over the team that Schumacher had at Ferrari." It was a generally miserable season for Tony — the unhappy politics are set out in graphic detail in Poetry in Motion — and the team's best result all year was his third place in the US GP, coupled with fastest lap in the British. That podium at Watkins Glen marked Tony's final race, and after that he devoted himself to his family, and to his garage.
"I had no experience of running a business, but by the time I sold it in 1993 it was a Ford main dealership employing over 100 people. I never made mention of my irresponsible youth to my children, at home I didn't display any of the cups I'd won, so fortunately none of them showed any sign of wanting to go racing. If they had I wouldn't have tried to stop them, just helped them to avoid the obvious mistakes.
"Goodwood put on a tribute for me at the Revival in 2008, which was very nice of them, and it was good to see most of the cars I'd ever raced lined up, from the Healey Silverstone onwards. I've never been in the least tempted to try historic racing: when I see the cars turn out, often in better condition than when we raced them, with better tyres and very high mechanical standards, I say good luck to them.
"As for Formula 1 today, it's a sporting spectacular, but it's no longer a sport. When you've got an awful lot of money flowing in and out, the sporting principles tend to get pushed aside. You'll not be surprised when I tell you that I think, by doing Formula 1 in the 1950s, I had the best time of it. And I'm fortunate enough to have survived, and to be here to tell you my tale."