Not even on the F1 radar a few months ago, Alex Albon started the year as an apparently left-field selection for a Toro Rosso seat by the ever-mercurial Helmut Marko. Now he's a Red Bull driver in a potentially grand prix-winning car. That's the most recent instalment of Albon's helter-skelter career.
Is it all too early, though? What's to stop him being demoted and dropped again, just like Daniil Kvyat and Pierre Gasly before him? They were, after all, two quick young drivers promoted to the senior team with minimal F1 experience. As of course was Max Verstappen…
That's the thing with the Red Bull Junior programme: it's brutal but the opportunities come around fast because of that. But the initial signs, on his first race for the team at Spa, were extremely positive. "I think he's the real deal," said Christian Horner afterwards. His feedback, his attitude, his racecraft… I'm suitably impressed."
This was in the immediate wake of him starting from the back with an engine change penalty and racing up to fifth place, including a dramatic last-lap pass on the Racing Point of Sergio Pérez – one of the hardest, least compromising racers out there – at around 200mph with two wheels on the grass that lines the Kemmel Straight.
"Albon surrendered the F1 dream and signed for Formula E, but Marko had a change of heart"
Watch the in-car footage and appreciate the surety of his many passing moves; he's a guy who's relaxed in the car. As he passes Nico Hülkenberg flat-out in eighth gear, he's simultaneously pulling off a visor strip. His move on the old-tyred Daniel Ricciardo was beautiful in its subtlety and originality – making for the outside of Rivage but rather than trying to sit it out as Daniel was doubtless expecting, backing off early to allow the late-braking Renault back in, knowing that would pull it out wide, allowing Alex, from his reduced speed and wider approach angle to simply steer right and pass down the hill and cleanly around the outside at Liege.
These were big moves, the sort of things that get a driver noticed, that just might see him make the transition to the big time. Yet they could hardly be in greater contrast with his out-of-the car persona, which is humble verging on unconfident, self-mocking, smiley, shy but talkative when engaged, giggly. He is not at all your typical young professional coached in presentation skills. He's just… normal. This 23-year-old Red Bull driver who had just passed Sergio Pérez on the grass on the last lap of Spa went back to his home with his mum and three younger siblings in Milton Keynes, where he will still happily do the school run. "I am the family Über," he told Ben Hunt of The Sun. "Every morning I drop off my little sister Chloe, 17, and brother Luca, 15, at two different schools and then pick them up again. It's not cool, being an F 1 taxi driver, but it does mean they are on time in the mornings."
"Yes, it's true," agrees Pierre Hamelin, his Toro Rosso engineer for the first part of the season, overseeing his graduation to F1. "His personality in the car and out is very different. For example, he crashed the car in Saturday morning practice in China, just pushing a bit too hard. When he got back out there in the race he was immediately straight back on it, really pushing and up
for it and not looking back at all [he went from a pitlane start to a top-10 finish]. But out of the car, if you talked to him he was maybe a bit more skeptical about what was going to happen. It's only when he puts the visor down and goes out the garage that all that disappears."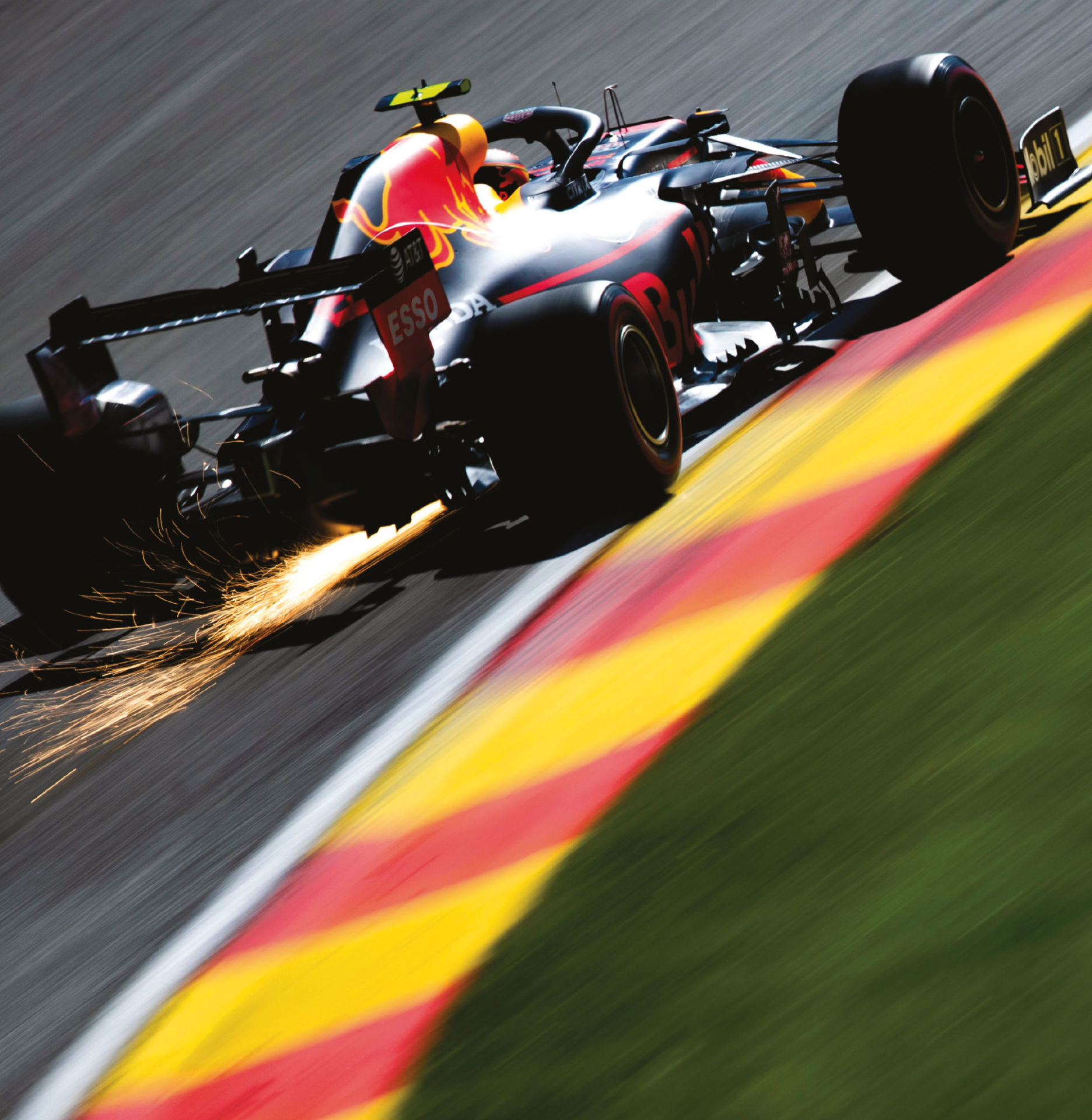 That soft surface is misleading, but has probably played its part in Albon's sometimes rocky career path, in not transmitting that underlying confidence that is actually very much there. He's as natural out of the car as in it, but they are two very different beasts, each as real as the other. Those in F1 from the karting generation in which he competed harbour no doubts about his stature and aren't surprised to see him excel in F1. Lando Norris, for example, being a couple of years younger, used to idolise him as the racer he wanted to be. Max Verstappen was the karting new boy, Albon the established ace as they took each other on. "Oh, he's fast," said Verstappen in Spa, "No question about that." They went head-to-head in 2010 in the KF3 class, winning three titles between them, two of them Albon's. "Yeah, Max has the experience now and I'm the new boy," he smiles. "It used to be the other way around."
He first found himself on the Red Bull programme as a Thai-based kid in 2009 (Red Bull is partly Thai-owned). But the transition from European karting ace into cars in 2012 did not go well. As a 15-year-old he had, by his own admission, nothing like the maturity needed to retain racing focus amid great turmoil in his home life at the time. He was dropped by Red Bull at the end of the year. He'd found it initially difficult transferring the karting ability into cars but, with the help of father (former BTCC racer) Nigel, he rebuilt, with more promising seasons in European Formula Renault in 2013 and '14. By 2016 he was fighting it out in GP3 with team-mate Charles Leclerc (he won four races to Leclerc's three) – and leading the final round until crashing out.
"He's verging on sensational, but not quite hitting it just yet"
Throughout, he'd kept up contact with Marko and after staying in contention for last year's F2 title until the final round, he enquired whether there might be any possibility of getting back on the Red Bull Junior scheme. The response was negative, at which point he surrendered the F1 dream and signed for the Nissan Formula E team. Marko had a change of mind and arranged for that contract to be annulled and, with no preparation, Albon became a Toro Rosso F1 driver in winter testing. It was a stark contrast to the many miles of F1 testing under the belts of fellow rookies – and F2 title rivals – George Russell and Lando Norris, both of whom had grand prix Friday practice sessions under their belts.
"We were not expecting much from him at the start," says Hamelin, "because they are complex cars. You have to get used to the procedures on the car and understand the balance and he had zero experience. We thought he'd be a long way off Daniil [Kvyat] who has a lot of experience, but he wasn't. He was up to speed very quickly. For us, he was race-ready by Australia. That was really impressive. I didn't expect the winter test to be as straightforward as it was."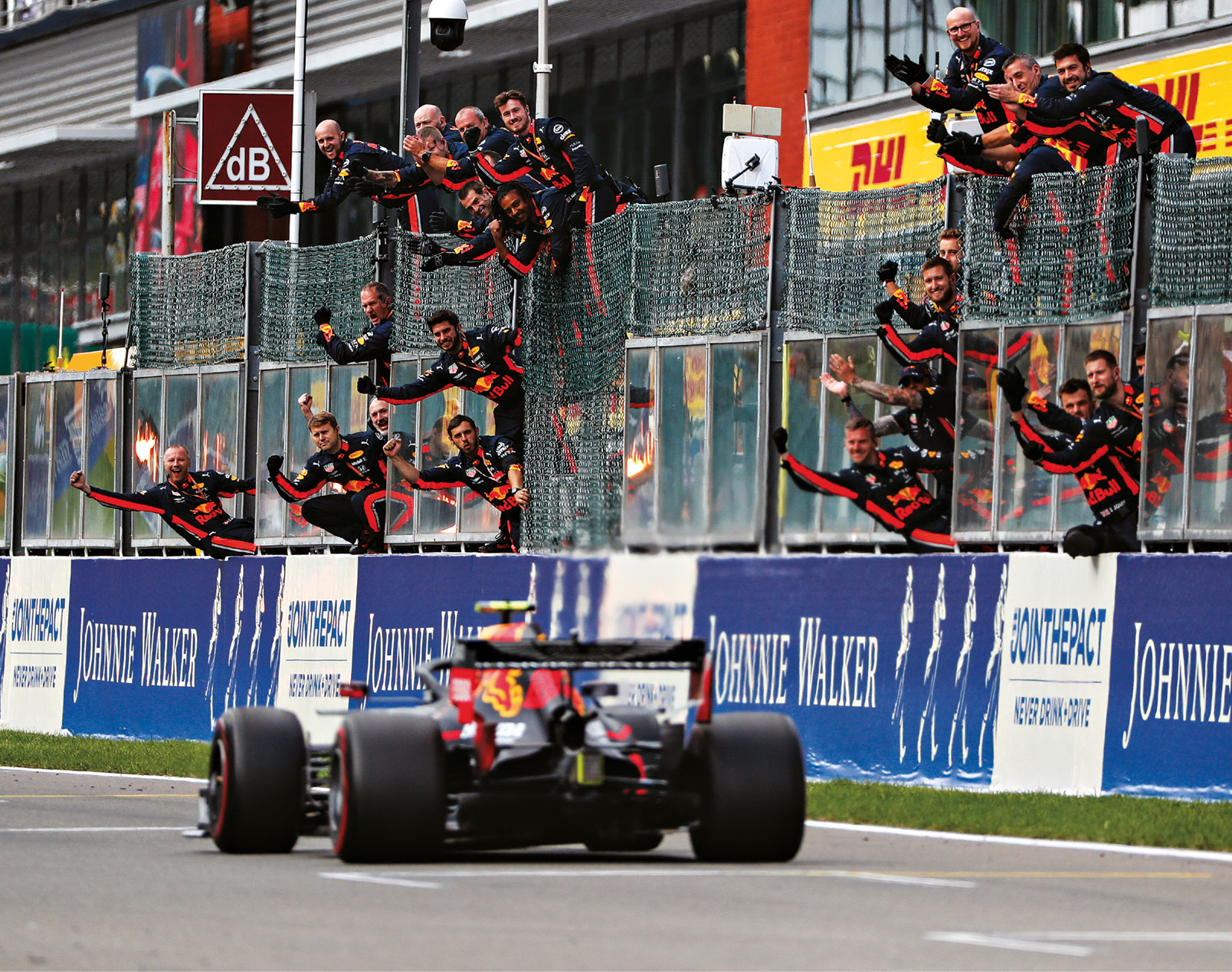 Albon reckons he was nowhere near ready in terms of properly understanding and exploiting the car, and that it took most of the first half of the season for him to get there. Yet his speed was quite evident regardless. He out-qualified Kvyat on his debut and was irritated at himself for missing out on Q3 for the sake of half a tenth. But it was the manner of his progress that caught the eye: flamboyant full attack, total confidence in his car control – and then reining it back from his excesses. Watching him attacking the Albert Park kerbs, seeing how he used the bumps to place the car, brought to mind Fernando Alonso in a Minardi back in 2001.
"Yes, he's not over-thinking the car too much," observes Hamelin. "He just drives on his feeling so he will go fast into the first corner and try to understand how the car reacts, what its balance is and by the next corner he will be acting on that. This makes him very flexible according to what is happening with the wind or the track temperature or the tyres. That's why he can get up to speed so quickly because he's not over-thinking, just reacting. Even tracks that are new to him, after one run he will be there. That's good to work with because we can then understand the limitations of the car early in the weekend. We wouldn't have to wait until qually to be fully up to speed with the car."
The difference between that and absolutely maximising the potential of the car every time is about understanding how the car needs to be run in setup terms, where its sweet spot is and how it likes to be driven within that. The Toro Rosso couldn't always give him what he ideally needed and this was where he sometimes achieved less than he might, with those empty rookie data banks. "As with a lot of younger drivers, if something doesn't work they can start to lose the confidence that [the setup direction] is the right way and that it will come good. He's still coming up to speed with that, keeping the faith that he's going in the right direction.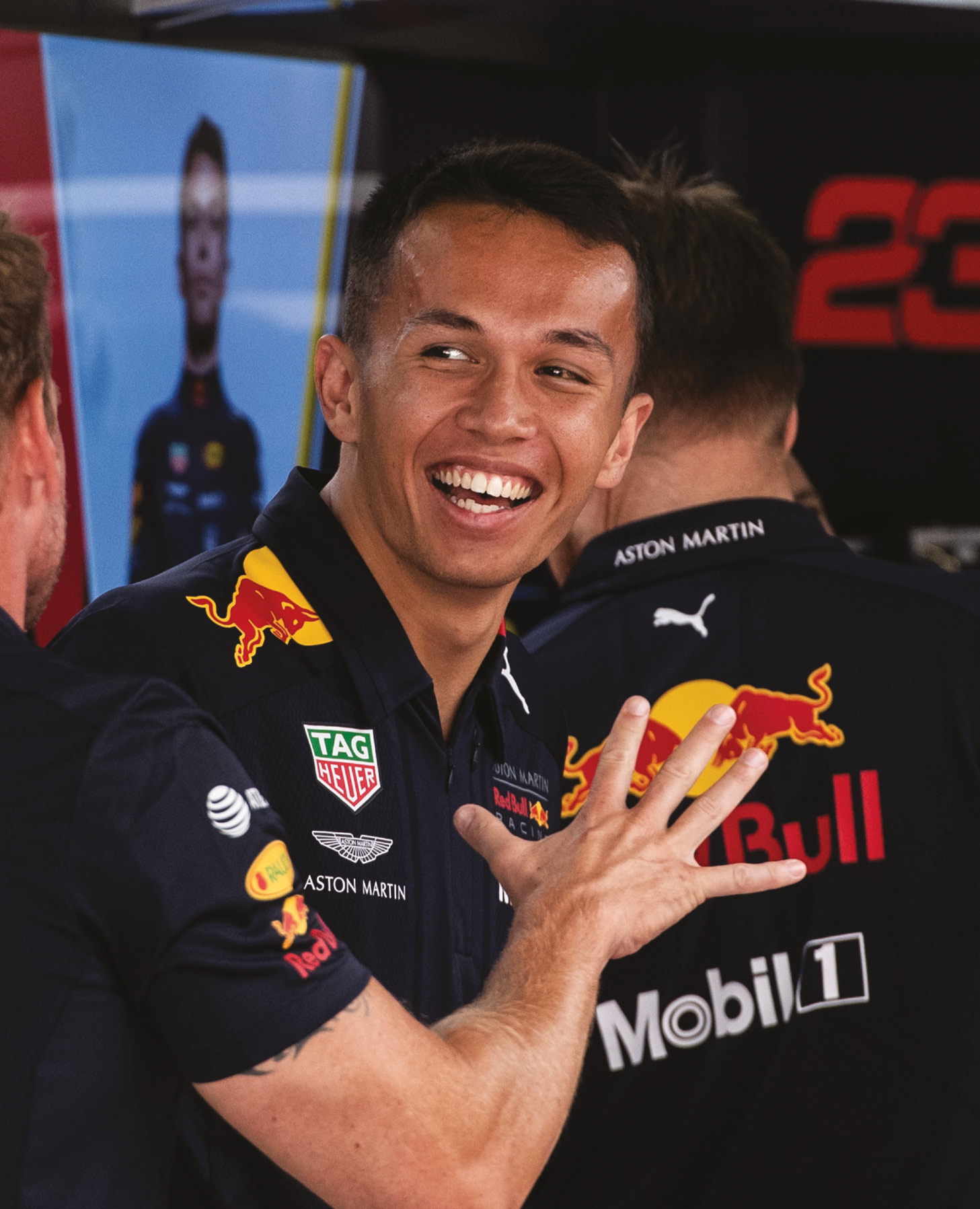 "The other thing which is very difficult for young drivers in the midfield is everything is so tight that we have to push a bit earlier in qualifying. The top three teams can afford to build up more progressively and start with laps at 95 per cent in Q1, then 98 per cent in Q2. For us we cannot afford it, so it's easier to have a worse qualifying. You have to deliver but you have less knowledge, so you have to risk. There's more risk of a small mistake that can be costly."
Kvyat, in his second incarnation at Toro Rosso after a spell as a Ferrari reserve driver, is a seasoned pro these days, getting the best from himself much more consistently, while also retaining his underlying speed. Albon slipped up more frequently on the sort of final details Hamelin is talking about and therefore often ended up behind even when he was intrinsically faster. But even so, in qualifying they scored evenly at 6-6 in their part-season together. With a fuller understanding of the technicalities of tyre prep laps – and not getting delayed by Norris in Hockenheim – that qualifying score could conceivably have stood at 10-2 in Albon's favour. Which is sort of where he's at right now: verging on sensational but not quite hitting it as those data banks fill up.
Highlights included his Q3-qualifying speed at Silverstone where his huge confidence through the fast corners put him way ahead of his team-mate. Then there was his first drive of an F1 car in the wet – during the rain of Hockenheim race day. From 17th he was soon running in fourth, absolutely on merit. On a day when many of the big stars hit the wall, he was faultless. He was even attacking Hamilton's Mercedes at one point and only lost a likely podium due to the gamble on strategies late in the race to change to slicks made by Kvyat and Stroll from nowhere. It was easy to forget this was a rookie in a Toro Rosso. It's the peaks of a rookie's performances that should be taken as an indication of their potential, not the averages – and Albon's peaks have been giddy. Passing, then re-passing, the Red Bull of Pierre Gasly at Hockenheim just underlined the situation of the under-performer in the senior team and the over-achiever in the Toro Rosso.
But the decision had already been taken by then: Marko was going to swap them around after the summer break.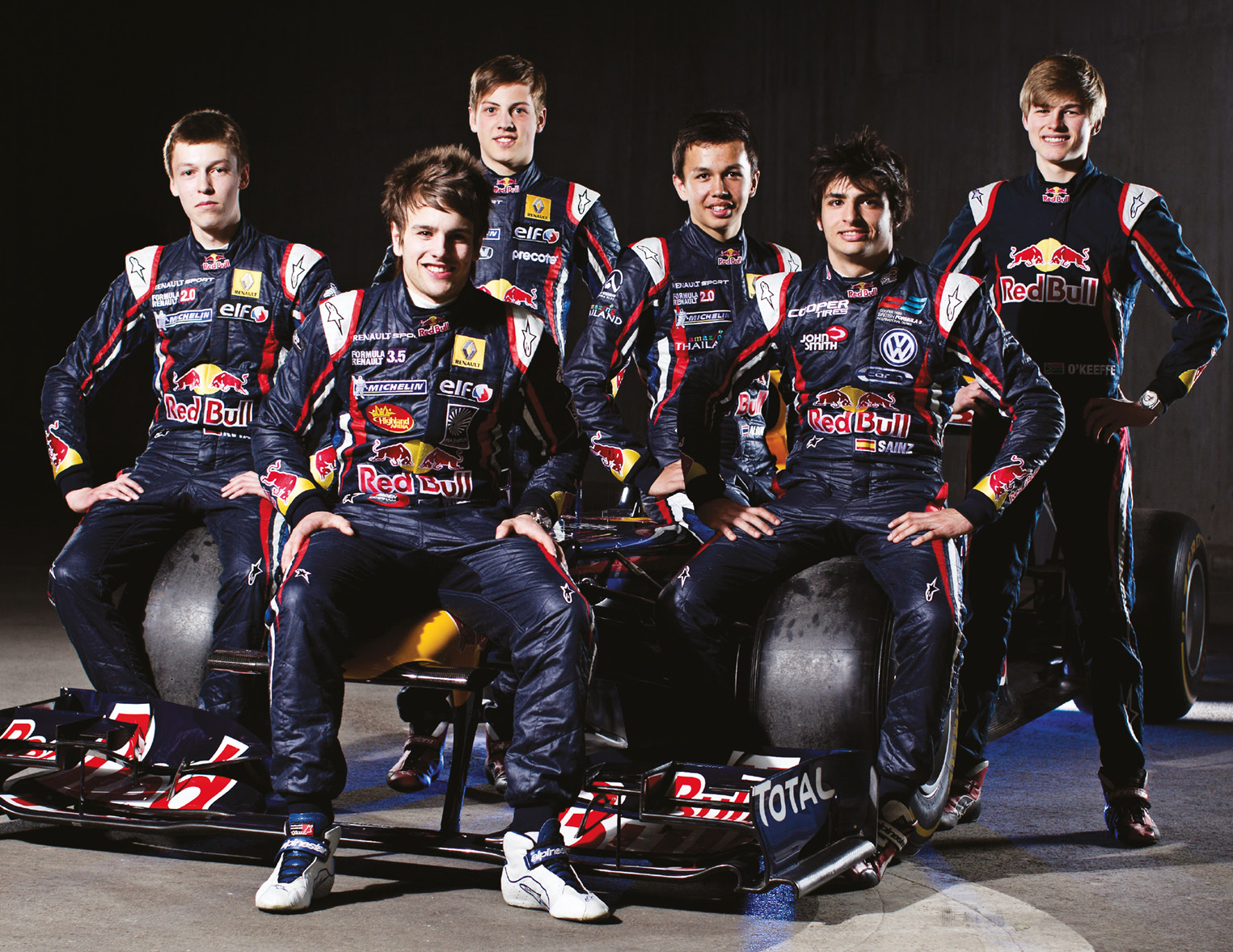 At the time of writing there had been no direct comparison with new Red Bull team-mate Verstappen possible on account of their alternate engine penalties at Spa and Monza. This has perhaps taken the pressure off Albon as he's settled in, and the eye-catching race in Spa helped with that, too. "It was a relief," he said, "because it just got the media off my back." Typically, as one who sets the bar very high for himself, he was not particularly elated with the drive. While the paddock was abuzz with his grass-taking, outside-line passes and cut backs, he was reflecting on whether he could have done better in the first stint on the harder tyres before the car came alive. Certainly, Kvyat – who was superb at both Spa and Monza – made the point that in a Red Bull Albon spent a lot of laps behind a Toro Rosso at Spa. It was, of course, a comment loaded with understandable bitterness as one who's been on and off the Red Bull conveyor belt many times. But it's also one that Albon wouldn't necessarily disagree with. For someone for whom the driving comes so easy, the results are sometimes less than he would expect of himself.
Is he ready for the Red Bull drive? Ready to be compared directly with Verstappen? Ready to go wheel-to-wheel with Hamilton and his erstwhile GP3 rival Leclerc? "I believe he is," says Hamelin. "He still has a few things to get up to speed on. But the basic performance, yes, I think so. He's very good at working on his own, getting the performance from himself." Perhaps in contrast to his predecessor in the seat… "Also, the things he was asking for in our car, when you look at the onboards of the Red Bull, you can see it has that. I think it will suit his style very well."
---
DIGITAL EXTRA