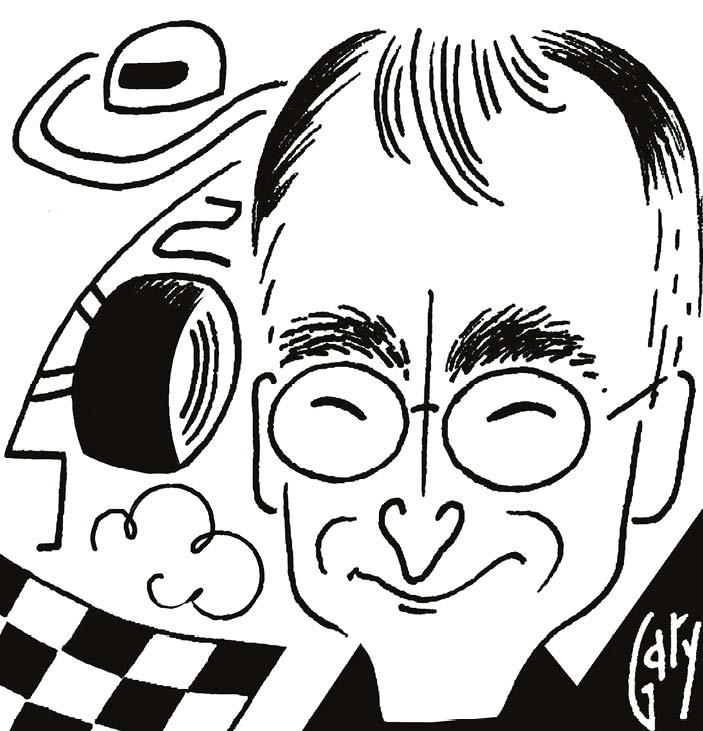 If we are looking down a long tunnel of continued Mercedes domination of Formula 1, stretching out to a pinhead horizon, interest in the sport is going to suffer. If Lewis Hamilton is poised to stay around "for a few years yet" as he insists he is, probably in pursuit of an all-time record of eight world championship titles, then he's unlikely to want to be anywhere other than Mercedes as he chases those numbers.
The whole sport, including Mercedes itself, needs to think about how some excitement could be injected into watching that all play out.
The answer lies in the past, in 1988-89 to be specific, when everyone watched transfixed at the epic in-team contest between Ayrton Senna and Alain Prost – the world's top two drivers – and forgot all about how superior their McLarens were to everything else on the grid. In 1988, 2sec off the pace could quite often get you third on the grid! That same margin today would put you 18th in qualifying, well behind Racing Point, just ahead of Williams.
And so to Max Verstappen.
It's been confirmed by Red Bull Racing linchpin Helmut Marko that, with certain pre-conditions, there is a performance clause in the Dutch driver's contract that could put him on the market as early as next year, one year short of his nominal contract term.
"In 1988, 2sec off the pace could quite often get you third on the grid"
From Verstappen's perspective, he's in his fifth year of F1, is operating at the very top of his form, believes he has the pace and aggression to beat anyone – and yet he's scored a paltry six race wins and has yet even to secure a pole position.
He arrived at Red Bull in the midst of a Mercedes era, but he might now feel that any debt to Red Bull has been paid and it's time to do some serial winning.
If that means going up against Hamilton in the same team, be in no doubt that he would approach that in the spirit of 'bring it on'. For evidence, read his comments in our exclusive interview (page 94).
From Mercedes' perspective, it would likely mean a much more stressful time than with its current Hamilton/Bottas line-up. Why, as it dominates the sport, would it take on the extra strain of trying to referee what might turn out to be an ill-tempered intra-team struggle?
Toto Wolff has many times reiterated that in comparison to Nico Rosberg, Valtteri Bottas is playing the game with a straight bat, and not indulging in behind-the-scenes warfare has been a major part of extracting more from Hamilton.
From Hamilton's perspective, Verstappen joining would likely be a major pain and inconvenience as he chases those records. It potentially halves his hit rate. But more than that, it would make the environment less enjoyable, would demand that he use up energy currently devoted to extracting performance from himself to fighting his corner and to addressing all sorts of paranoid possibilities that will invariably surface in such situations.
Furthermore, Verstappen – by almost 13 years the Englishman's junior – seems to be the one that Hamilton has identified as a rival he doesn't know how to handle in wheel-to-wheel situations. Hamilton might even view it as a betrayal by Mercedes after all they've achieved together.
But from the perspective of the sport and the fans, it's the move that F1 craves.
It's the king of the pride and the young pretender, together in the fastest car, gloves off – a sensational plot line but one that comes around very rarely. Imagine Jim Clark and Stirling Moss in a works Lotus together in '62. Or Jackie Stewart and Clark at Matra from '68. Or Gilles Villeneuve/Alain Prost at McLaren from '84 (if Zolder '82 had not played out as it did). In 1988-89 it actually happened with Prost and Senna. Arguably it did so again briefly at McLaren in 2007, with Alonso and Hamilton. Look at the consequent fireworks. Fantastic for the sport, less so for the team concerned (i.e. Ron Dennis-era McLaren both times).
The Senna-Schumacher version of king and pretender was tragically brief and played out from the perspective of different teams. But it would have been a battle for the ages had Senna climbed uninjured from his car at Tamburello that day.
More recently, the Hamilton-Alonso contest petered out as the latter was forced to spend a couple of years in an uncompetitive car while his younger rival was in full ascendancy. Alonso's career never really got properly back on track.
F1 desperately needs that contest to happen now – and the one sure-fire way of ensuring it would be to put Verstappen alongside Hamilton in a Mercedes. However, such a development would be a devastating blow to both Red Bull and Honda – one from which the team might not recover and which could, quite conceivably, cause the energy drinks company not to continue beyond its current commitment up to the end of 2020.
The happiest outcome would, of course, be Red Bull and Honda coming up with a car that allowed Verstappen to take the fight to Hamilton on equal terms.
Can that happen soon enough?
---
Since he began covering Grand Prix racing in 2000, Mark Hughes has forged a reputation as the finest Formula 1 analyst of his generation
Follow Mark on Twitter @SportmphMark
---
DIGITAL EXTRA