Racing Lives: The Bambers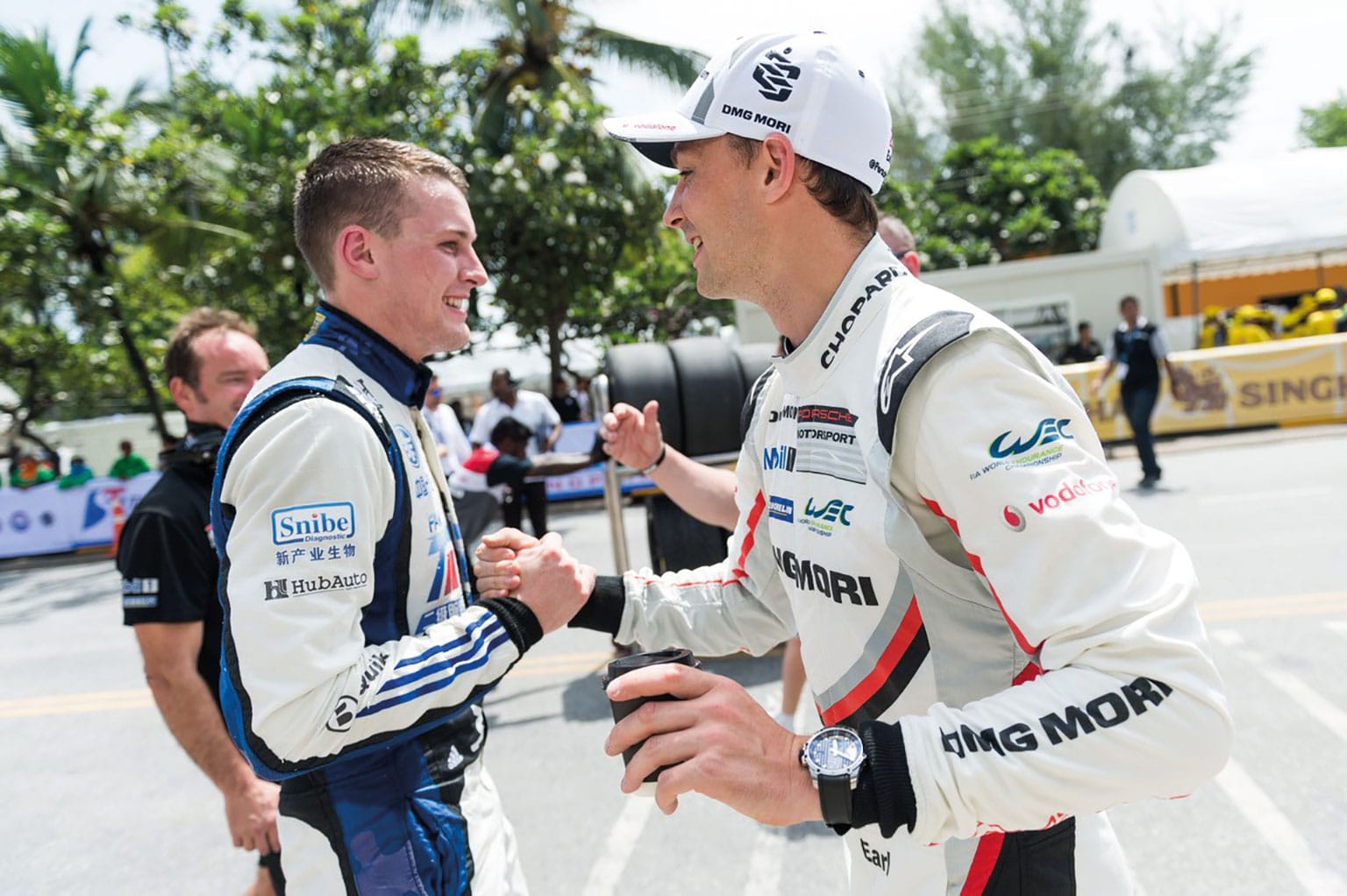 Not many international racing siblings hail from the small, rural ranches of New Zealand, but the Bambers have made quite an impression both in Asia and much further abroad in just a few years. Earl rocketed to prominence when he won Le Mans with Porsche in 2015, alongside Nick Tandy and Nico Hülkenberg. He repeated the feat in 2017, and even added a World Endurance Championship crown. He's also become a team boss, running Earl Bamber Motorsport in his homeland along with his younger brother Will, who is currently following in his wheeltracks with campaigns in the Asian Carrera Cup and WEC.
EARL: "How does a Kiwi from the back of beyond go on to become a two-time Le Mans winner? We were born and raised on the family farm, on the north island of New Zealand, in Whanganui. The north island has more people living in it. However, Whanganui isn't anywhere near the city. The family works on a fourth-generation farm that's about a two-hour drive into the middle of nowhere.
The farm is a hunting ground, with some of the best native bush land you'll find, surrounded by National Park, and Dad is a trophy hunting guide. People come and stay and stalk deer, sheep, goats or boar. There'd be adult guests staying at the farm, and Mum would do all the catering and housekeeping, and Dad would take them hunting and run the farm day to day, but we hardly ever saw other kids. We'd have to sit at the dinner table and be polite to adults.
So up until I was about eight, and Will was five, we were farm kids, free to roam. And like any kid brought up on a farm in New Zealand, I suppose you could say it's a rite of passage to sit on your Mum or Dad's knee and steer the car from a young age, or change the gears, because you're out in the middle of nowhere. Once you'd come off the main road, the drive to the farm was along an 8km gravel road, and Will and I could practice driving without a care in the world. We were close, as I guess you'd be, as we were more or less your only buddy on the farm.
Dad raced karts, but wasn't particularly great at it! It's his passion, he knows all the people on the scene and he would follow people around the world, like the Asia Pacific go-kart champs. And by the time I reached my seventh birthday, Dad had a very specific reason to get me a go-kart. When I was five, I drove one of our trucks to town. As you can imagine, it caused a stir and people started saying to Dad, 'You should take him go-karting and stop letting your kids drive on the road!'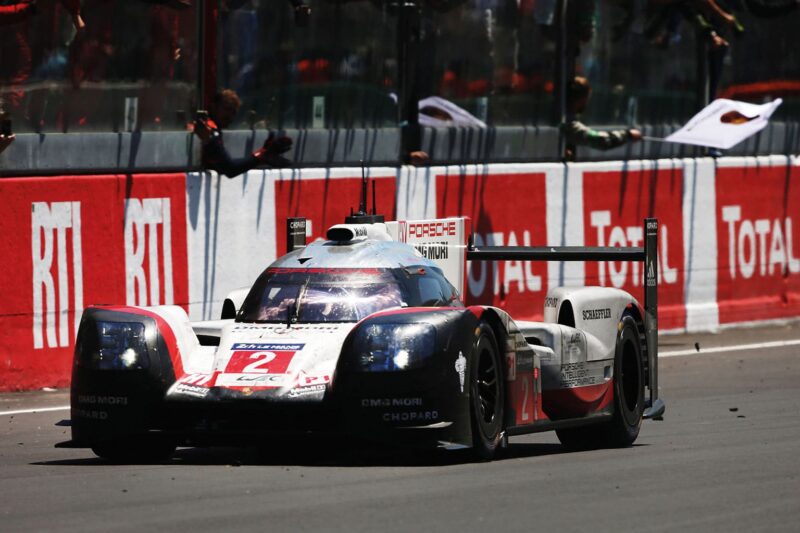 When I started karting, I absolutely sucked. I was really, really slow, and after a year of finishing last in everything, Dad asked me 'Do you really want to do this?' Of course, I said I wanted to continue but he said, 'Well, can you drive a bit quicker, because I'm sick of you finishing last?' The pivotal moment came when I was at the Taranaki track, and in the club room there was this big trophy, and I said to Dad, 'I wanna win that.' And after that, I went from being lapped at most races to winning. After karts came Formula Ford, and I can't stress enough what a great way that is to learn the ropes. It's a really good grounding to learn race craft and drafting and all the basics of mechanical driving. I was up against Shane van Gisbergen, and funnily enough he's just tracked down and bought his old Formula Ford, and I'm going to see if I can do the same with mine.
Once I started racing internationally, Mum and Dad rarely attended. Dad came to Daytona once or twice, because it coincided with a big hunting trade show he'd go to, but that was about it. I worked away at championships including the Toyota Racing Series, Formula Renault V6 Asia Series and eventually – by luck after another driver had a clash – got some rounds in A1 GP, with Team New Zealand. But it was a case of in at the deep end, and I was learning and making mistakes that you'd have ordinarily been making in lower formulas.
Then things dried up. I didn't drive for something like three years. At which point, Dad suggested going to Asia, because there was nothing happening in New Zealand. What happened next shows you how a driver's destiny can lie in the hands of just one individual. A guy called Adrian da Silva, who I'd coached, offered to buy me a Porsche Carrera Cup car, and between him and a whole lot of friends we managed to pull together just enough budget. My goal was to win the Porsche Scholarship, and I did, and that started me on the path to racing as a factory driver with Porsche. All the way along, I was motivated by knowing that if it didn't work out, my dream would be over and I'd have to go home and work as a driver coach. When I got on the Porsche Junior team, someone at the factory had heard I'd had quite a bit of experience driving aero cars, from my single-seater days, so I was offered the chance to test the LMP1 car, and one thing led to another. It was a dream come true. I think everyone that wants to get into F1 wants to drive for Ferrari. Everyone that wants to race sports cars wants to drive for Porsche.
In 2017, when we won the WEC, and Le Mans, Porsche presented new 911 GT2 road cars to all three drivers. The doors had a custom-made sill which we'd all signed. I still have the car. And I still smart from thinking about the bill – if you think they just handed us the car, think again!"
---
WILL: "My start in karts didn't go all that well. The first time I drove one, I was flat through the first corner, flat through the second bend, flat down the straight and then never braked at the end, crashing spectacularly. That put me off for a few months.
To be honest, even with Earl on hand for advice, and having Dad about who could read a kart's behaviour when watching it lap, I didn't really click with karting. It was when I started in the junior categories of car racing that I started going well and winning events, because I calmed down and took things methodically. In my first year of racing, in the Suzuki Swift Cup, Earl was abroad, Dad was busy, so it fell to Mum to get me to the races because I still didn't have my road licence and we couldn't afford a trailer for the race car. So she simply drove it to the circuits.
Once I got my road licence, I discovered that over time and miles, the Swift's engine was loosening up nicely, and getting faster. So I piled on the kilometres, driving it down to the South island and adding 1000km at a time, taking it up to around 15,000kms. I even remember bedding in two sets of brakes as well, saving me from doing it in free practice. Earl helped, from the perspective of being a race engineer, giving good advice, sharing things he knew, and talking strategies – what little strategy you needed for that type of championship – and by the second season I won the championship.
But then it got difficult. The racing ground to a halt. At the time Earl was living in Asia, and he was broke, so I couldn't lean on my big brother to get me out there. I needed to get my design degree in 3D modelling and get a job, which I did, in Singapore. However, I always kept my hand in with driver coaching in Asia, and before I knew it I was spending more time on tracks than I was working. One day, Earl and I were driving to a coffee shop and he starts talking about how he's aware that I haven't had the opportunities that he had, such as when Adrian bought him the Carrera Cup Car. Then he comes out with: 'If you can find the budget to do Carrera Cup Asia, I'll buy you the car.' Unfortunately for Earl, I got the budget together! And this is what prompted us to launch Earl Bamber Motorsport for 2018. We had my car, had some supporters, but we still needed to find crew, buy equipment and find customers all in the space of a few weeks. The team culture is important to us. It's not just ours, it's theirs, and we try and foster that feeling with everyone that works with us.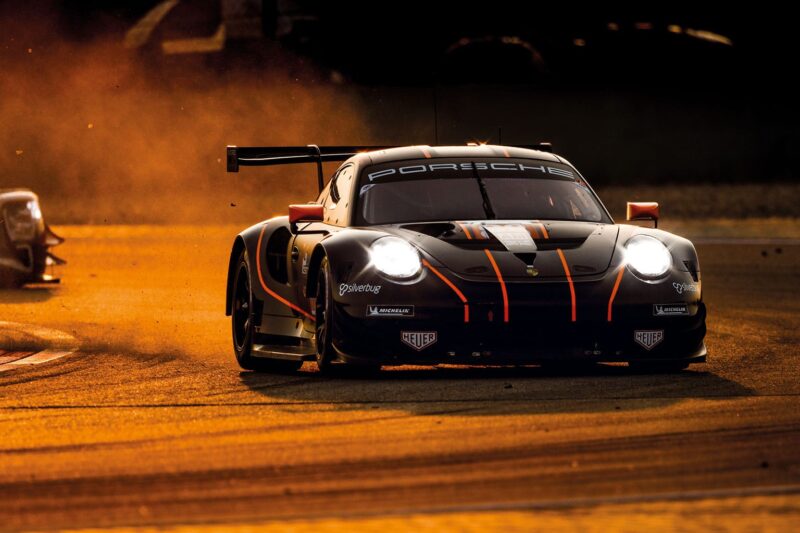 Things went well in the Carrera Cup Asia, and last year I got the chance to step up to the FIA World Endurance Championship, when someone took me aside and asked if I wanted to drive with Dempsey-Proton Racing in their GTE AM 911 RSR at that weekend's 4 Hours of Shanghai. Too right I did. The only problem was I didn't have the correct licence. New Zealand was asleep, so I called my Mum, as she knew a few people and sent out a request for paperwork, then we were up until 3am, trying to get forms printed downstairs in the hotel foyer, before I signed on at 7.30am for the drivers' briefing. Earl always said I had to do my own thing and find my own way, recognise what works and doesn't work, measure things like race starts. Porsche supported that a lot with the Junior programme it had in Asia, too.
It's why we want to help give young drivers a chance with Earl Bamber Motorsport. We want to create a scholarship and give others a chance. There's so much talent in NZ. I was talking with Dad recently and he said 'I wish I could have done a better job and helped you guys go further'. I said, 'You've got one kid to be a professional driver for Porsche, and I'm still coming up as well. We're from a farm up the Whanganui River. And we're a first-generation family in motor racing, learning our way and without all the contacts. I don't think you realise how hard it is.'Not many people get to leave where we're from. We're aware we are very, very lucky."