Best Father's Day gifts for under £25
- Last updated: January 16th 2020
Unique books, posters, cufflinks and, yes, socks, are among the best car and motor sport-related Father's Day gifts for under £25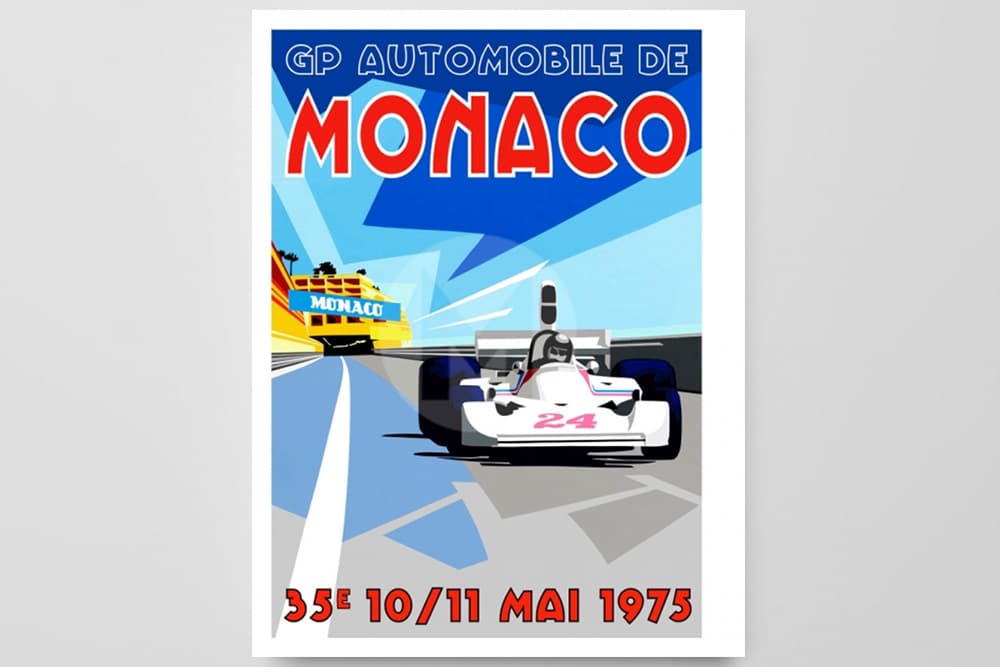 You don't need to spend a fortune on a unique, distinctive and thoughful Father's Day gift. For £25 or less, there are dozens of products that will please any car-loving Dad. We've highlighted some of the best options, available in the Motor Sport shop, which include smart cufflinks, bright posters, new books and – of course – novelty socks.
Standard delivery can take up to ten working days, and special order items may take longer, so be aware that time is running out to ensure delivery before Father's Day (on June 16 in Britain).
Scroll down for our pick of the best, or click below to search for all gift ideas in the Motor Sport shop
Father's Day motoring gifts for less than £25
Ayrton Senna: Portrait of a Racing Legend

Price: £20
It has been 25 years since the death of Ayrton Senna. Portrait of a Racing Legend is a new illustrated retrospective biography of the three-time world champion, covering his ten-season Formula 1 career, from his early days at Lotus; success and struggles at McLaren; and his first season at Williams, which ended tragically at the 1994 San Marino Grand Prix.
1975 Monaco Grand Prix poster by Joel Clarke

Price: £20
James Hunt, Monte Carlo and a bright Mediterranean sky: the glamour of Formula 1 in the 1970s is captured in this poster of the 1975 Monaco Grand Prix.
Gearknob cufflinks

Price: £24
These Rhodium-plated cufflinks bring the satisfyingly smooth and cool finish of a round gearknob to your shirt cuffs. The face of the 1.2cm diameter cufflinks displays a five gear pattern, plus reverse.
Motor Sport magazine subscription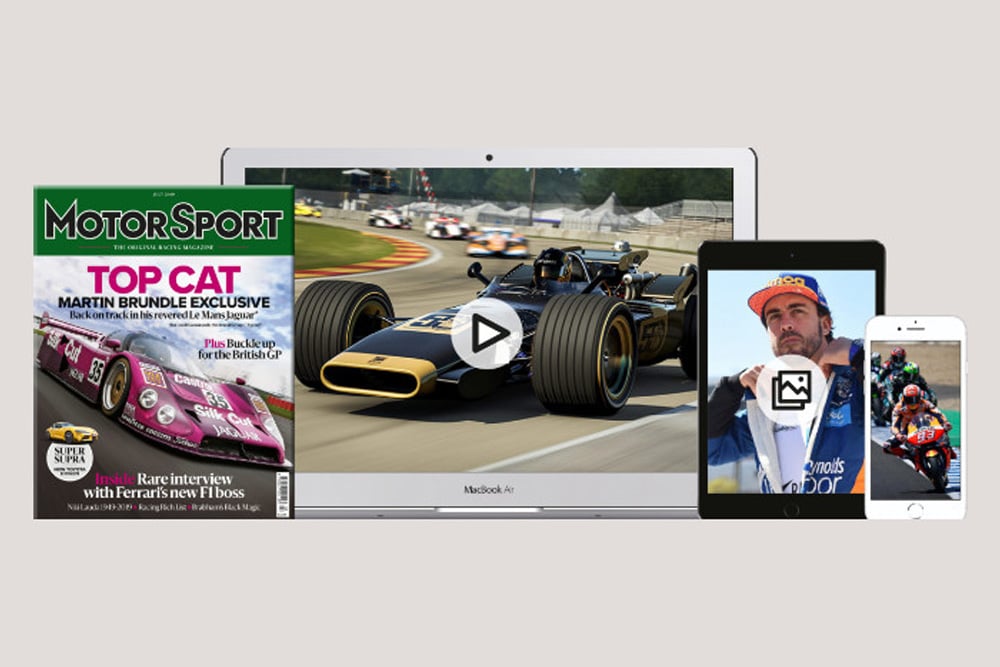 Price: from £5.50 (single issue)
You can buy a single issue of Motor Sport for £5.50, but you can give the full Motor Sport experience for less than £30. A six-month subscription includes the magazine delivered to his door each month and full access to the digital editions, website and full archive.
Coasters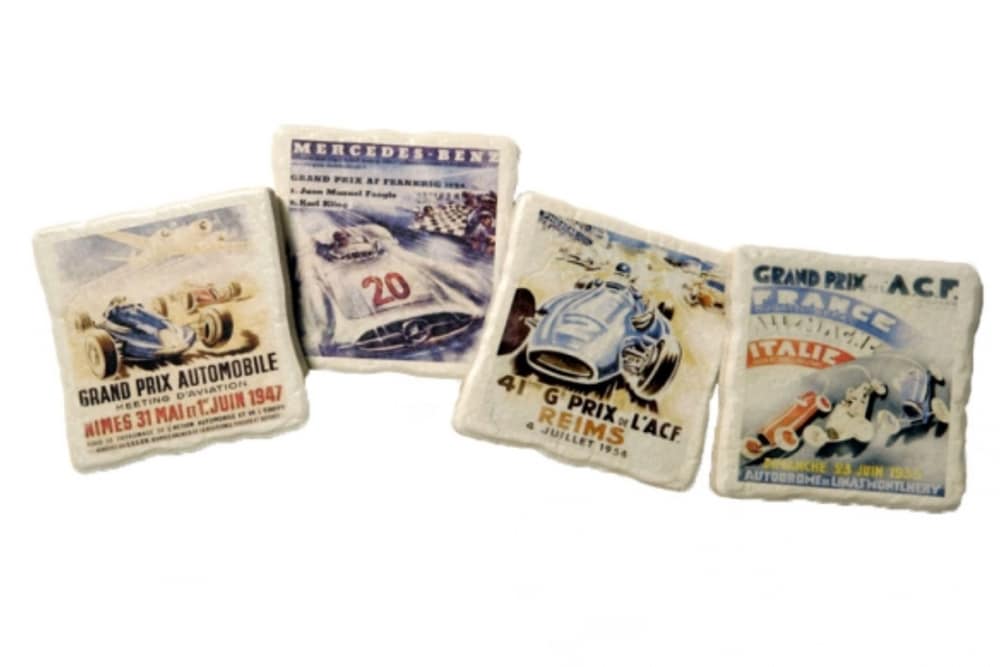 Price: £25
These four Italian Porcelain ceramic tiles feature posters from Grands Prix around Europe, and are coated in a protective lacquer, so you can safely use them for your mug of tea, and clean them easily with a damp cloth. Cork backing helps to ensure that they won't scratch any furniture.
Motor Sport wallet by Balmain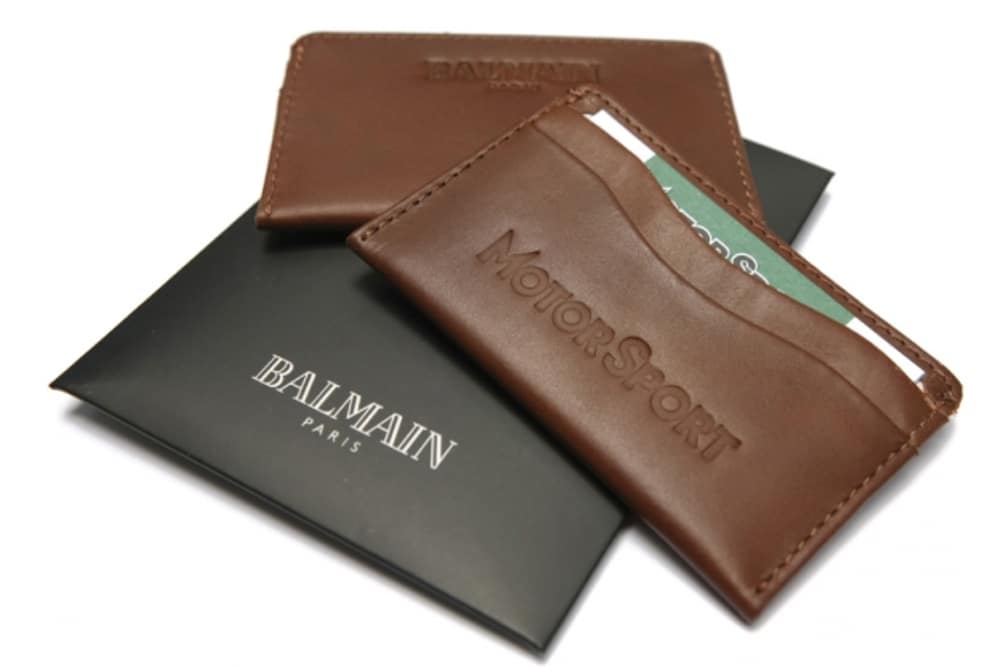 Price: £24.99
Made in pebble rain leather by Balmain, Paris, this Motor Sport-embossed wallet is slim enough to carry in trouser pockets and can hold credit cards, business cards or currency.
Gulf mug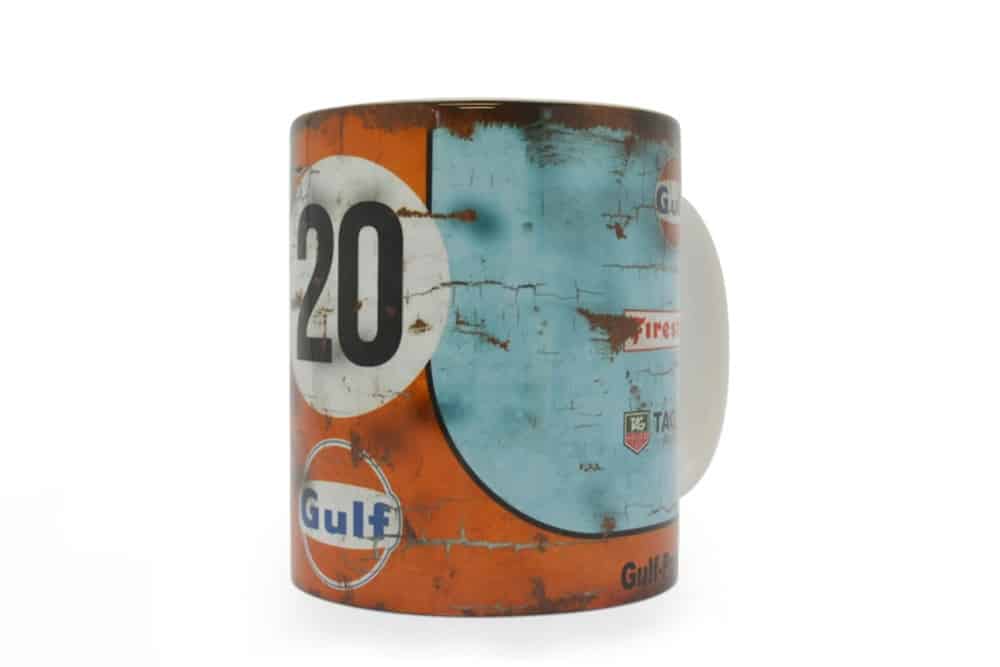 Price: £10
Few paint-schemes are as well-known or loved as the sky blue and orange livery of Gulf. Now your Dad can appreciate the livery every day, with this high-gloss ceramic mug, which has an aged design that brings to mind the Porsche 917 of the early 1970s, which famously competed at the Mans 24 Hours – and won the race in the the fictional Steve McQueen film, Le Mans.
If the Gulf livery isn't to your taste, other options include the classic green and yellow of Lotus from the Jim Clark era, as well as the later black and gold John Player Special livery, as driven by Nigel Mansell
FW18 socks

Price: £10
Williams might be rooted to the back of the grid this season, but they were the team to beat in the mid-1990s, when their cars were painted in the blue, white, red and gold of their sponsor, Rothmans. Damon Hill and Jacques Villeneuve both claimed world championships in these colours: celebrate the era with these commemorative socks, or choose from other designs, inspired by the Subaru Impreza WRX, Audi Quattro, McLaren's late 1980s design, or Gulf Ford GT40.
Race to Road bundle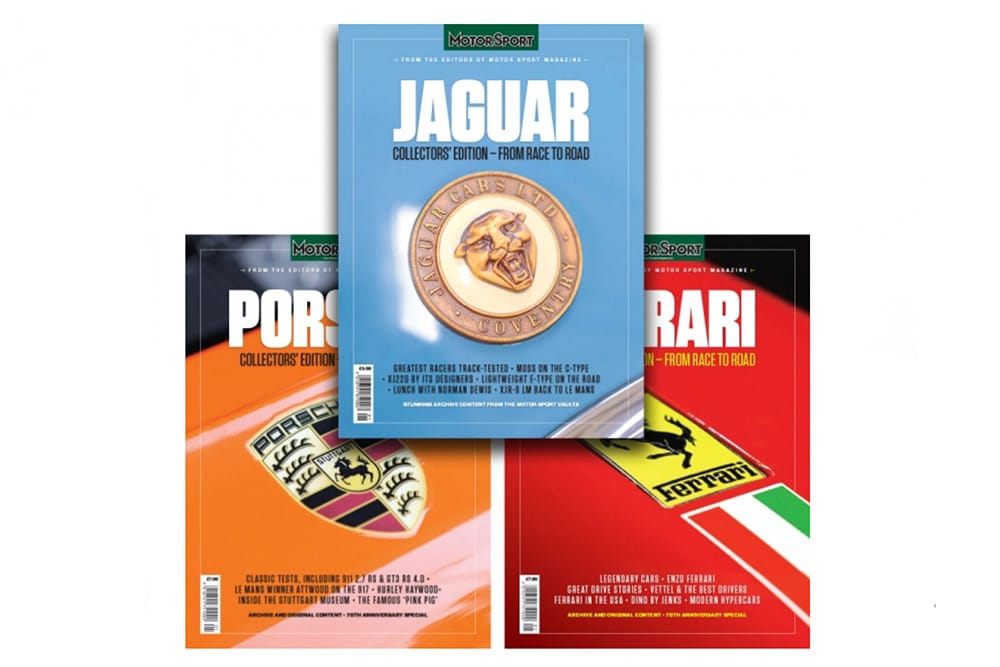 Price: £24.99
The story of three historic marques, as told by features and articles from the Motor Sport archives. Our contemporary reports and photographs provide a vivid history of how each of these manufacturers evolved.