Bentley unveils EXP 100 GT concept car: an all-electric vision of the future
- Last updated: January 13th 2020
The Bentley EXP 100 GT is a vision of the car that the company will produce in 2035, with all-electric drive and artificial intelligence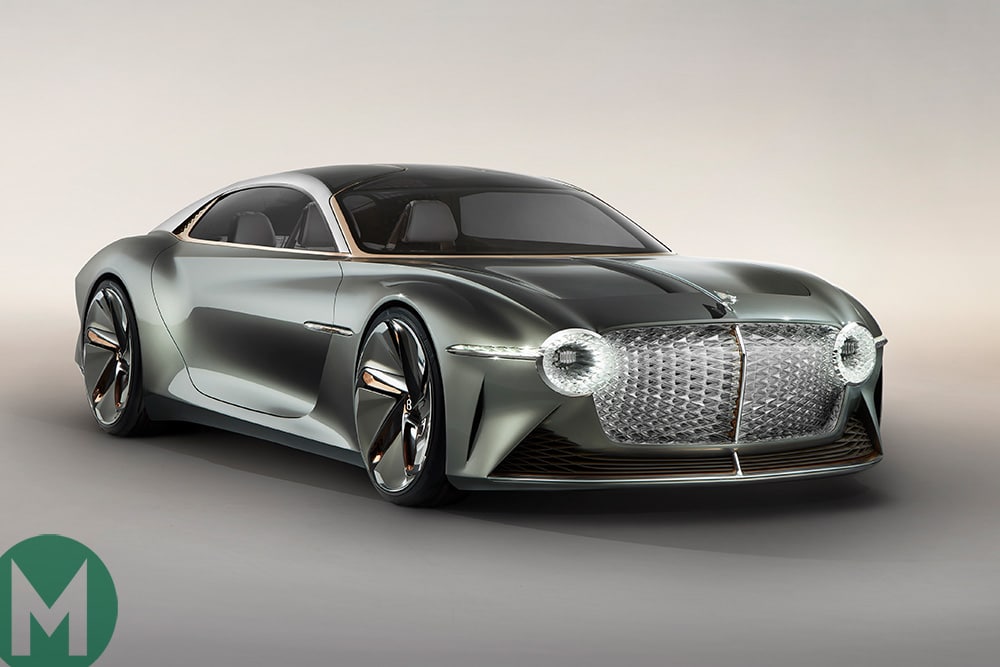 Bentley has unveiled an all-electric luxury concept car that previews the future of the company on its 100th birthday.
It combines high performance with a luxury interior, active noise cancellation and artificial intelligence for a car that's as relaxing to drive over long distances as it is satisfying on twisting roads.
The two-door EXP 100 GT is described by Bentley as a vision of its future, and the type of car that the company could be producing in 2035.
It uses an electric motor on each wheel to power the car from 0-60mph in under 2.5 seconds and on to a top speed of 186mph.
Torque vectoring allows the motors to work independently for sharper cornering, and Bentley describes the wheels as having active aerodynamics, allowing them to adjust for maximum efficiency or performance.
The theoretical battery range is 435 miles on a single charge.
---
Related content
Bentley's racing history: three generations of sports cars in pictures
---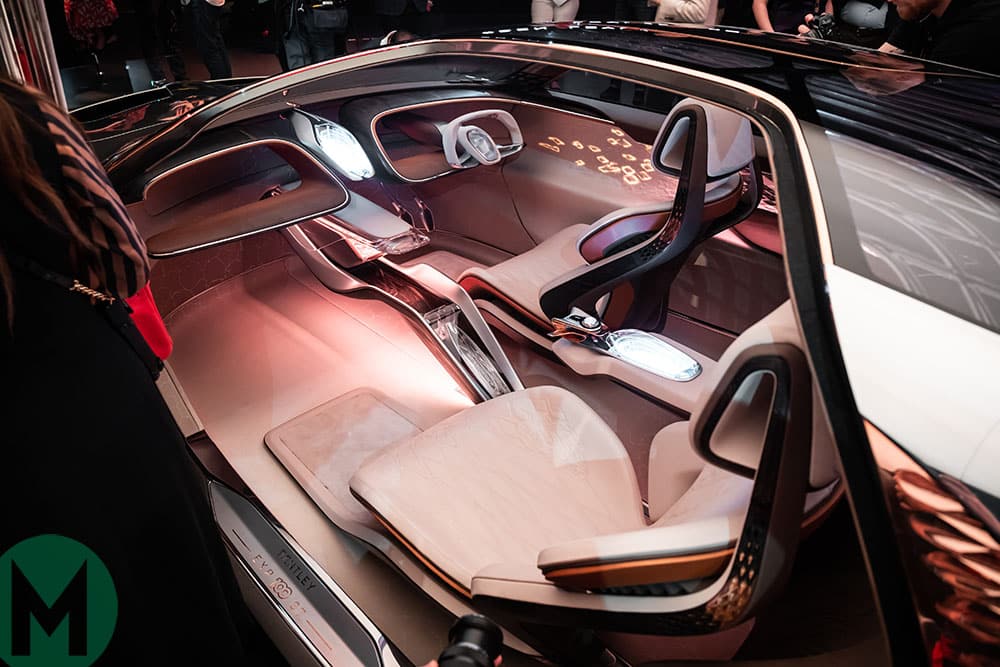 The EXP 100 GT is said to have fully-autonomous drive, allowing all occupants of the car to make the most of the car's purified water decanter, crystal glasses and storage containers that can be stored underneath the bonnet and then delivered into the vehicle on demand, to avoid cluttering the highly-styled interior.
Company Chairman and CEO Adrian Hallmark called the EXP 100 GT the "definitive grand tourer" of the future.
"Today, on our Centenary, we demonstrate our vision of the future of our Marque, with the Bentley EXP 100 GT – a modern and definitive grand tourer designed to demonstrate that the future of luxury mobility is as inspirational and aspirational as the last 100 years."
Bentley's concept sees artificial intelligence used throughout the car. In the EXP 100 GT, it's used to adapt the car to its surroundings; adjusting the settings for a sportier feel on a mountain pass, for example.
An AI mode called Enhance, will adapt the interior lighting, sound system, and even air quality to complement the surroundings, while Cocoon mode will turn the glass opaque.
You can capture images from inside and outside the car and then play them back to relive your favourite journeys.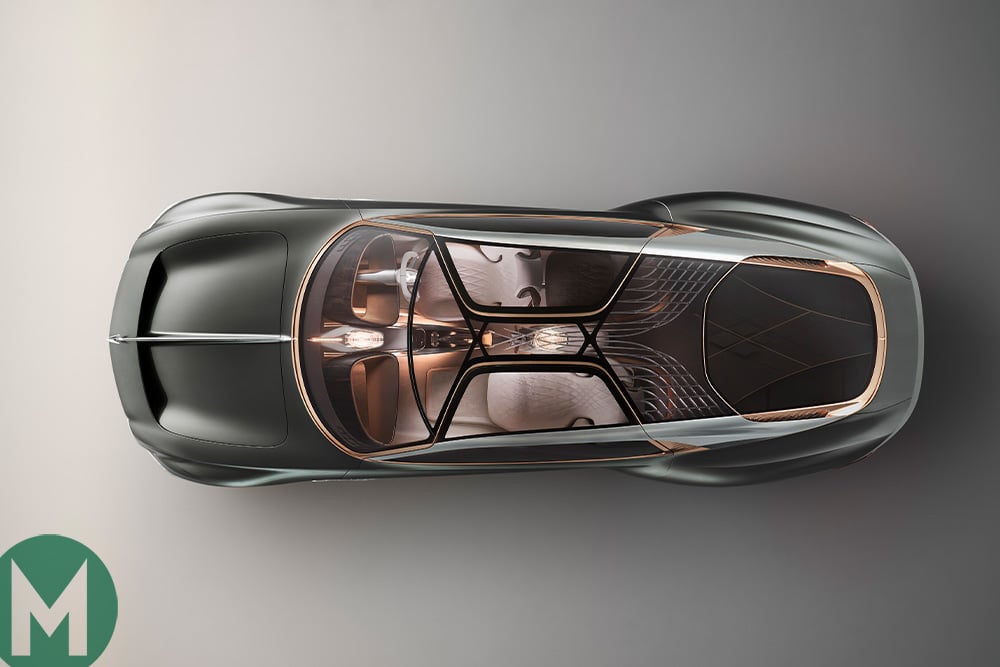 For a company that forged its reputation with the Bentley Boys of the 1930s, the EXP 100 GT represents a way of combining past with present — according to Stefan Sielaff, the director of design.
"The Bentley EXP 100 GT represents the kind of cars we want to make in the future," he said.
"Like those iconic Bentleys of the past, this car connects with its passengers' emotions and helps them experience and safeguard the memories of the really extraordinary journeys they take."