Cyril Abiteboul: No team is as focused on 2021 as Renault
- Last updated: January 13th 2020
Renault slumped to fifth in the constructors' standings in 2019, but team principal Cyril Abiteboul is optimistic for the team's future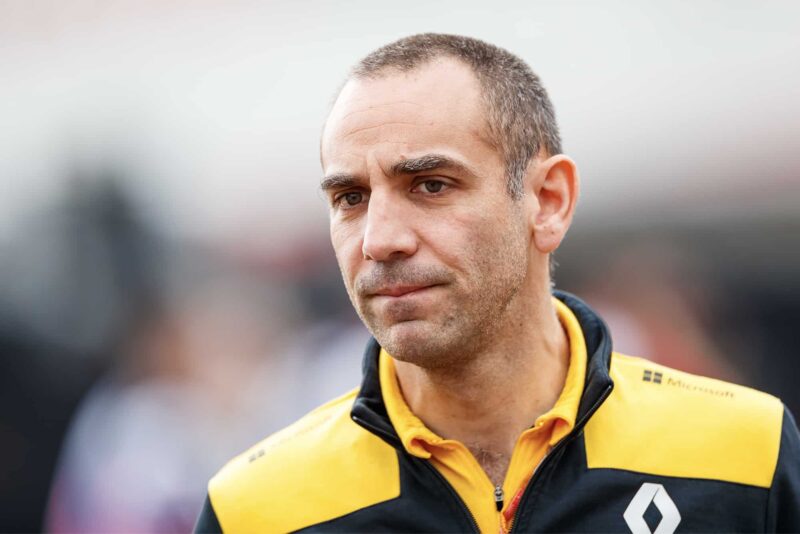 Cyril Abiteboul is adamant he has no intention of stepping down as team principal of the Renault Formula One team.
Despite Abiteboul conceding to "issues this year" and saying that he is "not proud of the results", he is defiant when it comes to his own position and his unshakeable belief Renault will again be winners.
The statistics are obviously damning as it is four years now since Renault returned to F1 as a constructor, yet in 83 grands prix over that time they have failed to score a single podium or pole position.
And from the upward trend of last season's fourth position in the constructors' championship, Renault embarrassingly finished fifth this past year behind engine customer McLaren, 31 points shy of their total of a year ago.
"I'm extremely emotional, I take things seriously"
There were many contributing factors, primarily the over-sensitivity of the RS19, along with a much-hyped but failed upgrade of the car at the French Grand Prix, and a month-long wind tunnel shutdown in the middle of the season.
The recruitment of Daniel Ricciardo at the start of the year was at least a positive step, and a vital one in Abiteboul's eyes given his seemingly invaluable contribution over the past 11 months.
"Moving from P9 (in 2016) to P4 (in 2018) was fantastic, but maybe to a certain extent, it flattered us," said Abiteboul.
"The good performance of last year hid some intrinsic weaknesses that we only witnessed this year with a great driver, in Daniel, and with all the pressure that comes in having such a driver. It's something we only corrected late this year.
"Daniel has been great at showing the remaining weaknesses we had, and that's put us in a situation where we've nowhere to hide, and to make the changes that needed to be done.
"This year has certainly exposed what still needs to be addressed in our package."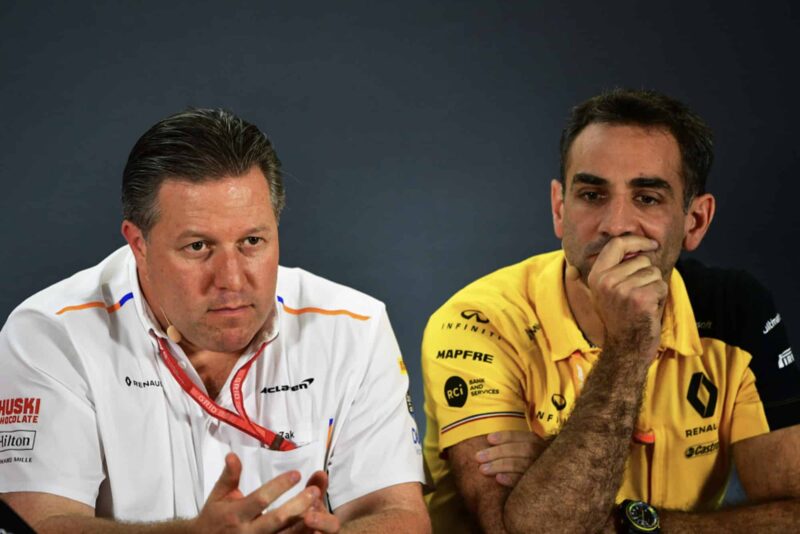 The aerodynamic issues, in particular, and the deficiencies of the upgrade package have resulted in a restructuring of the technical department, leading to the appointments of Dirk de Beer, as head of aerodynamics, and Pat Fry, while stalwart Nick Chester has left his role as head of chassis.
Attempting to oversee Renault's resurgence has taken its toll personally, according to Abiteboul, and has left him vulnerable on occasion
"Formula One is a tough sport, where you can't hide as a team principal," said Abiteboul.
"I've grown up, but I also need to keep improving my own package. It's like everyone.
"I'm a bit Latin, I'm not just French. I'm from the southern part of France. I'm extremely emotional, I take things seriously.
---
Related content
---
"I love racing but I struggle to live with the fact we are losing every weekend, and that's fact. Even though we are progressing, we are losing every single weekend. Number two is the first of the losers.
"It's a change for me. I need to learn to lose, but I don't want to lose sight of the fact that I want to win, and that appetite for winning is still growing with these years of not winning."
That unquenchable thirst for success is what is driving Abiteboul on. Despite the changes beneath him, he will not be throwing in the towel for the good of the team.
Asked as to whether, under the constant strain, part of him wanted to step away, he replied: "I'll do that when I win. That's the challenge, a question mark.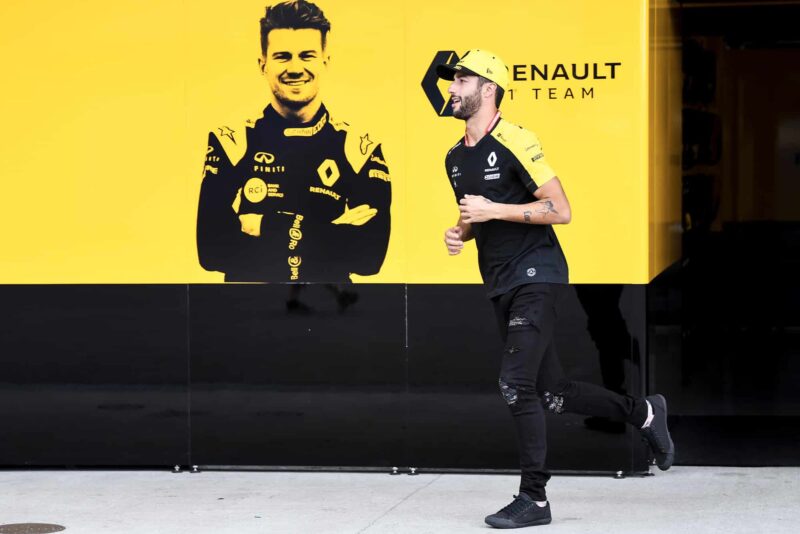 "Every single year that goes by, we are getting stronger, even this year. We are stronger this year for finishing P5 than we were last year in finishing P4. I've no doubt about that, and that's what matters.
"And every year we are stronger brings us closer to the ultimate goal, which is to win, which is my individual goal. Whether I make it happen or not is another story.
"But I can tell you that right now I'm not close to retiring unless I feel it's not possible, or unless we have achieved it, and I am confident that one day this team will win. We've done it before, and we will do it again."
Given its years of struggle with the current regulations, Abiteboul is hoping the new 2021 rules – with the cars sporting revised aero to aid overtaking, and with 18-inch wheels – will afford Renault the opportunity to close the gap on the leading trio of Mercedes, Ferrari and Red Bull.
According to Abiteboul, Renault is certainly leaving no stone unturned for 2021.
"It's a big opportunity, but I don't want to make the same mistake again," said Abiteboul.
"There is no team looking at 2021 the way we are looking at that particular year. I don't think there is any team as advanced as we are on 2021, simply because we have decided to allocate lots of resources to it.
"But 2021 should not be an excuse for having a poor season in 2020. I am expecting a better season, and that we are able to deliver on the changes and improvements that we've made this year."